Use the free Upside app to earn cash back on everyday purchases including gas, groceries, and restaurants.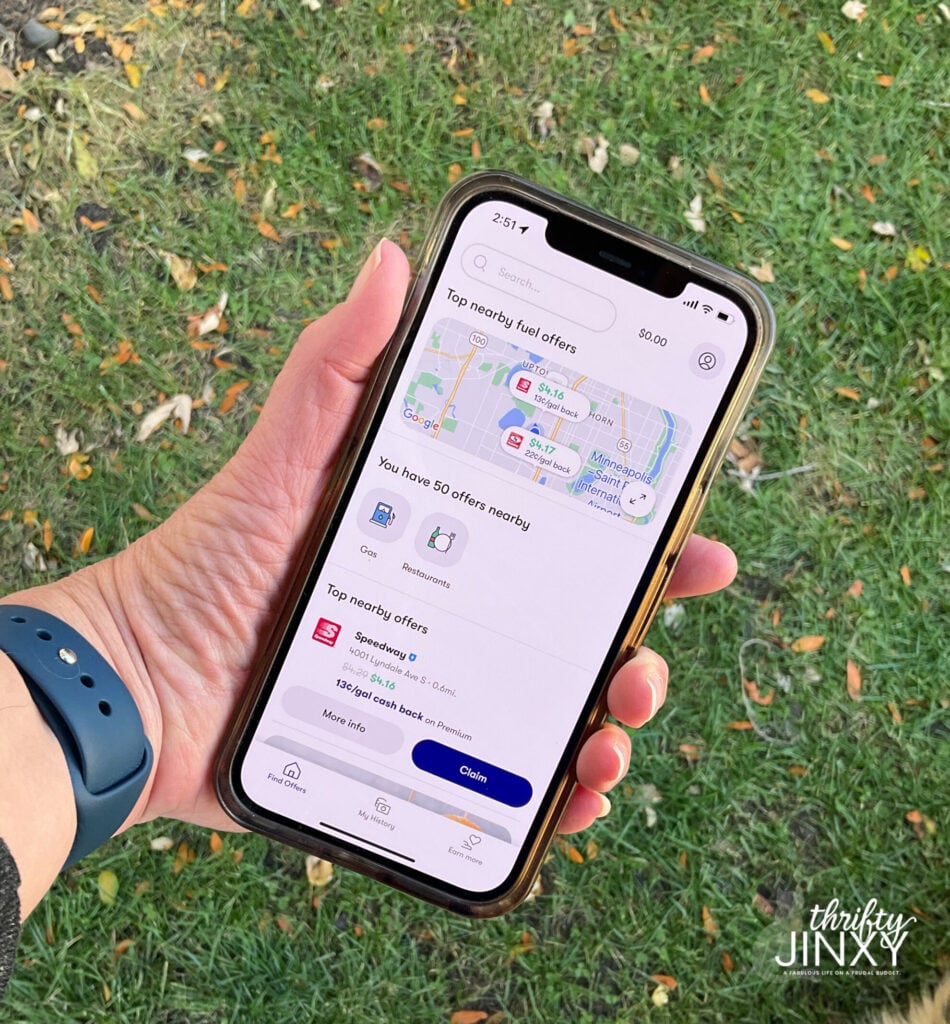 If you haven't used the Upside app yet, you definitely need to give it a try!
Upside is a free app that gives users cash back at more than 50,000 locations nationwide. You've probably heard of it being used as a way to pay less for gas, but you can also use it to earn cash back at restaurants and grocery stores.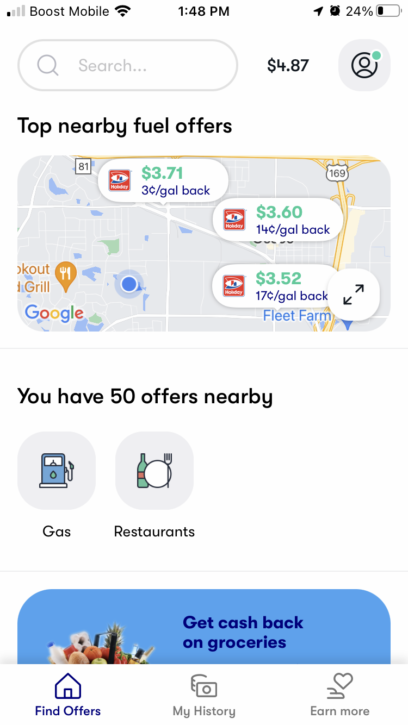 UPSIDE BONUS CODE:
Be sure to use the promo code AFF25 when you sign up to earn an extra 25¢ per gallon cash back on your first fill-up!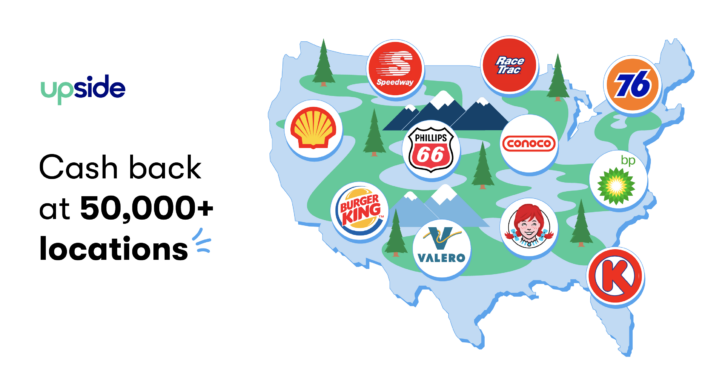 Once you've downloaded the app and signed up, browse to see which offers are available near you.
When you're at your chosen location, click "Claim Offer" and make your purchase to receive cashback in your account.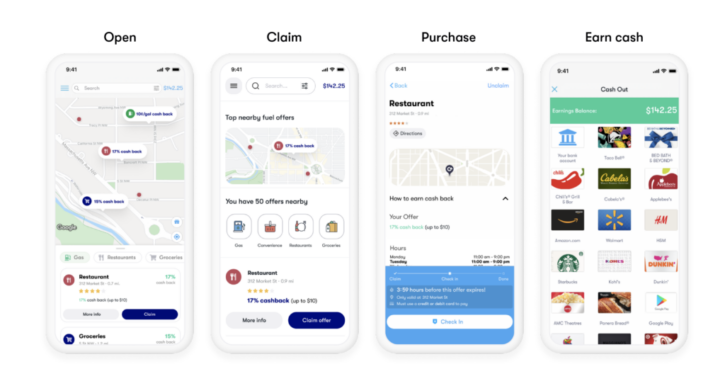 You can receive cash back by uploading a picture of your receipt, but it's even easier to get money in your account if you just pay with a linked credit or debit card.
After receiving cashback in your account, send it directly to your bank account, cash out via PayPal, or convert it to an e-gift card – easy! Please note that cash-out fees may apply if your balance is small.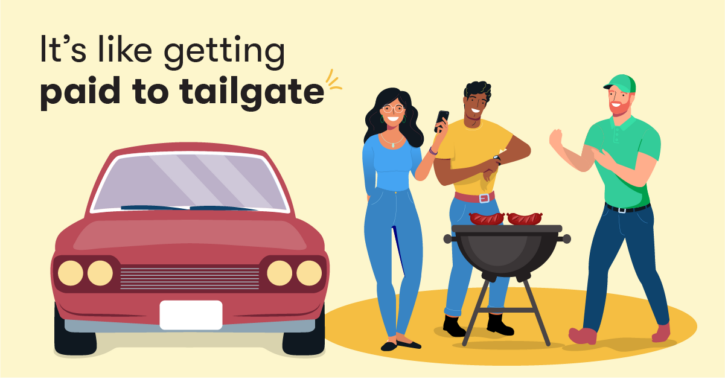 While offers vary by location and day/time, considering the app is FREE, any cash back you earn is money in your pocket!
Get started with the Upside app HERE – and don't forget to use the code AFF25 when you sign up to earn an extra 25¢ per gallon cash back!