Hotel restaurants are often easy to overlook when you live in the same city or area as the hotel. It seems like most of the patrons are usually those in town for business or pleasure for only a short time.
BUT, those restaurants tucked away in hotels can sometimes be very good, sometimes be very bad and sometimes be just good enough. Last week we ate at the Dover Restaurant inside the DoubleTree by Hilton Park Place hotel in Minneapolis (St. Louis Park) and it fell into the latter category.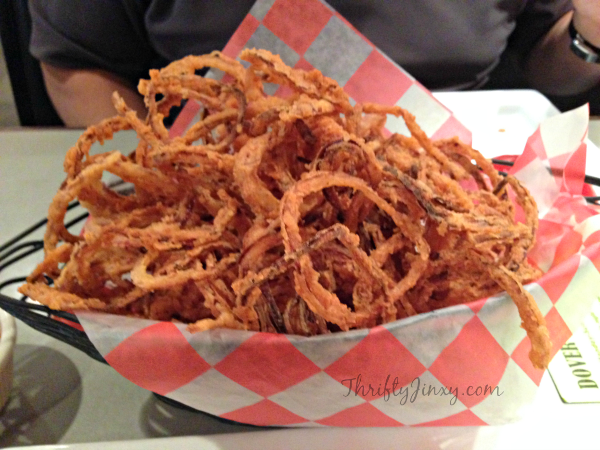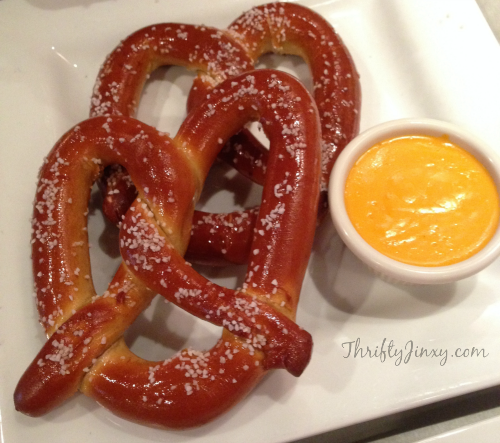 We started our meal with a couple of appetizers, which ended up being enough for an entire meal. We ordered the Frizzled Onions and the Pretzels with Cheese.
While I liked the concept of the Frizzled Onions, it was difficult to eat more than a few mouthfuls as they are mostly just yummy greasy batter.
While the pretzels themselves were just ok, the cheese sauce was very good and we ended up devouring the pretzels.
The service at Dover restaurant was very attentive and both our server and a manager checked on us many times, but the one thing we didn't like service-wise was that our entrees were delivered only 2 or 3 minutes after our appetizers.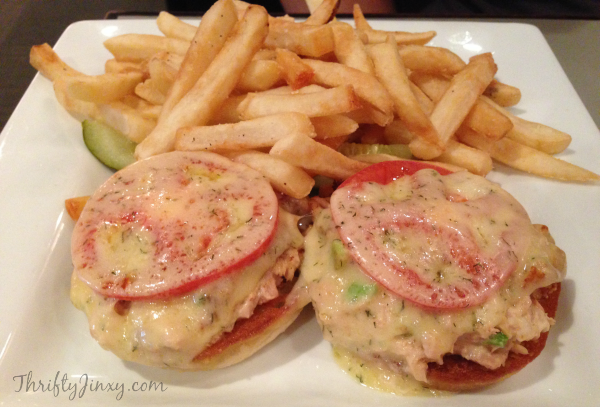 My husband ordered the Classic Dover Tuna Melt. It was served open-faced on an english muffin with tomatoes and dill havarti. Hubby said it was ok, but nothing he was too crazy about.
I ordered the Park Place Chicken Salad. It included mixed greens, grilled chicken, strawberries, bacon, soy nuts and red peppers. It was served with raspberry vinaigrette and orange curry dressings.
The salad was quite good. I have never had soy nuts in a salad before and it was an interesting change-up.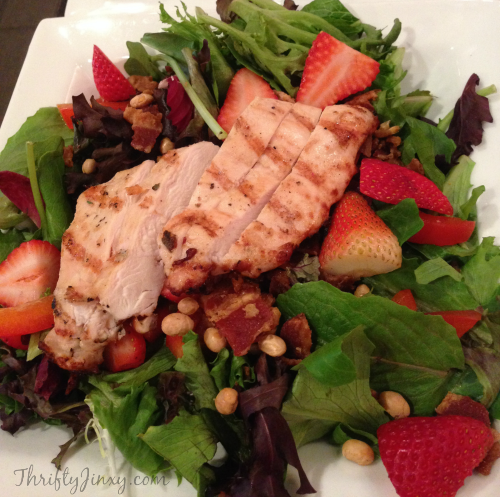 I do have to say that my favorite part of the whole meal was the frozen margarita I ordered.
It was nothing fancy, just your standard margarita with salt, but I ordered it weak (I know I'm strange, but I always order my mixed drinks light on the alcohol) and it was SO GOOD!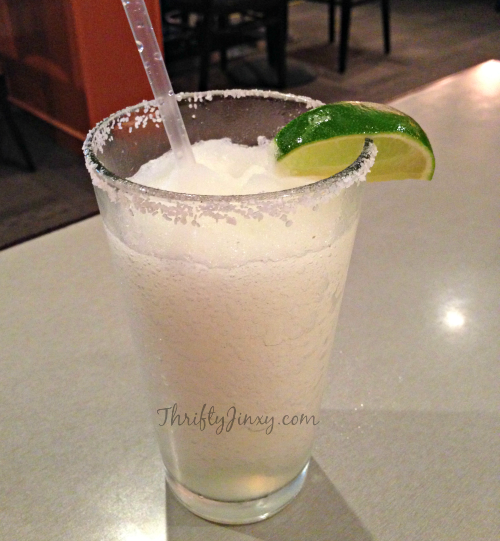 We ate at Dover Restaurant using a Restaurant.com gift certificate. Have you used one before? They're super easy to use. You just browse Restaurant.com for a restaurant to visit in the area you live or are visiting. Then you print out the certificate to present to your server at the restaurant. The super cool thing is that these certificates NEVER expire. They are also perfect for traveling because if you purchase a certificate for a restaurant but end up not getting a chance to use it on your trip, you can simply trade it in for a different restaurant!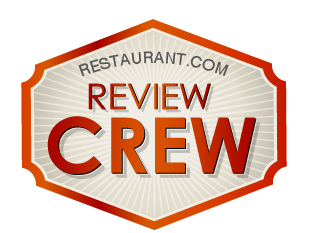 Restaurant.com is the trusted and valued source connecting restaurants and diners nationwide. The company offers savings at thousands of restaurants nationwide with more than 50,000 gift certificate options. Restaurant.com brings people together to relax, converse and enjoy well-prepared and served meals at affordable prices. To date, Restaurant.com customers have saved more than $1 billion through the gift certificate program.