This is the week! On Friday, August 14th, the Dinotrux Netflix original series debuting exclusively on Netflix! Last week I told you about my visit to DreamWorks Animation studios for for the Dinotrux Media Day. What I DIDN'T tell you is that I got to put myself into the Dinotrux action by doing my very own voiceover recording starting as Revvit the Reptool.
Taking part in the recording session was really cool. I only had one line, but even at that it was really tricky to start speaking on time and match the pace of the animation. Thankfully, the tech wizards at DreamWorks did their magic to make the scene flow seamlessly and make me sound (almost) like a professional!

Sitting in the studio with me were executive producers Ron Burch and David Kidd. I really appreciated how much time they spent with us throughout the day. It is clear that they have put their all into Dinotrux and truly love it. Starting Friday I'm sure that you and YOUR family will love it too!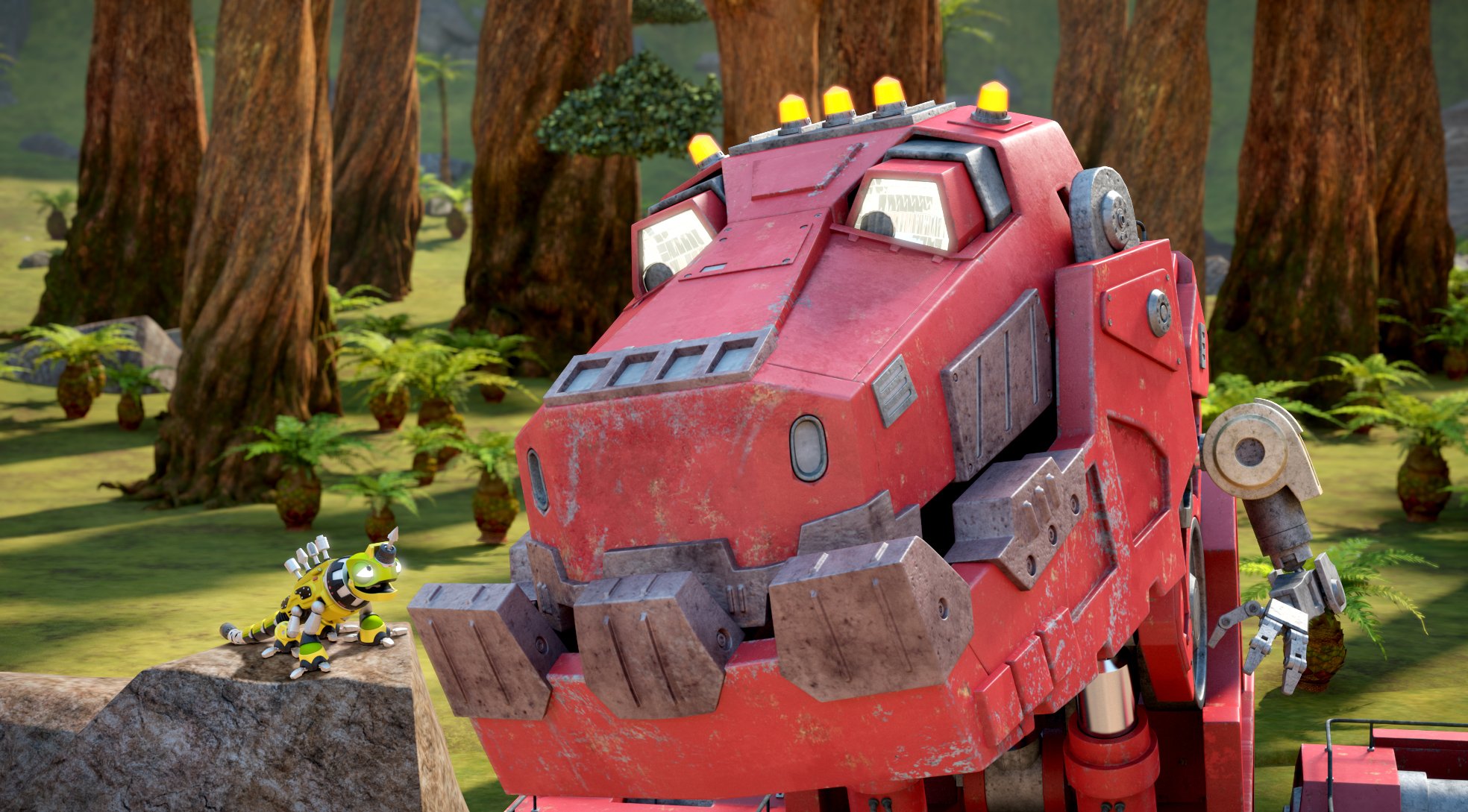 For more Dinotrux fun while waiting for the show to come to Netflix on August 14, you can print these Dinotrux Coloring Pages and check out the check out the Dinotrux Character Guide so you'll know who is who once they come on the screen. You know how kids love to ask questions about what they are watching. If you do a little review first you'll be able to provide a few answers!
About the show: Dinotrux is set in a world of giant creatures that are half dinosaur, half truck and all awesome. Along with the giant creatures, we also meet Reptools, who are little guys who are half reptile, half tool and very helpful! We'll meet Ty Rux, a massive Tyrannosaurus Trux, and his best friend Revvit, a razor-sharp Reptool. I already had a chance to see the first couple of episodes in which we see how the Dinotrux and the Reptools join together for the very first time to build a bigger, better world and battle back against the biggest and baddest of all: D-Structs, who threatens to wreck everything they've built.