Using Cricut, it takes only a few minutes to transform plastic flower pots into these pretty planters to welcome all to your garden!
They say that "Home is Where the Heart Is", but for the last few months home has been where pretty much EVERYTHING is! This extra time at home has been an opportunity to take on lots of new projects and hobbies.
For me one of those has been getting to learn more about using my Cricut Joy, which has been a lot of fun! I love that I can make quick personalized designs in 15 minutes or less, especially since it is so fun and easy to use.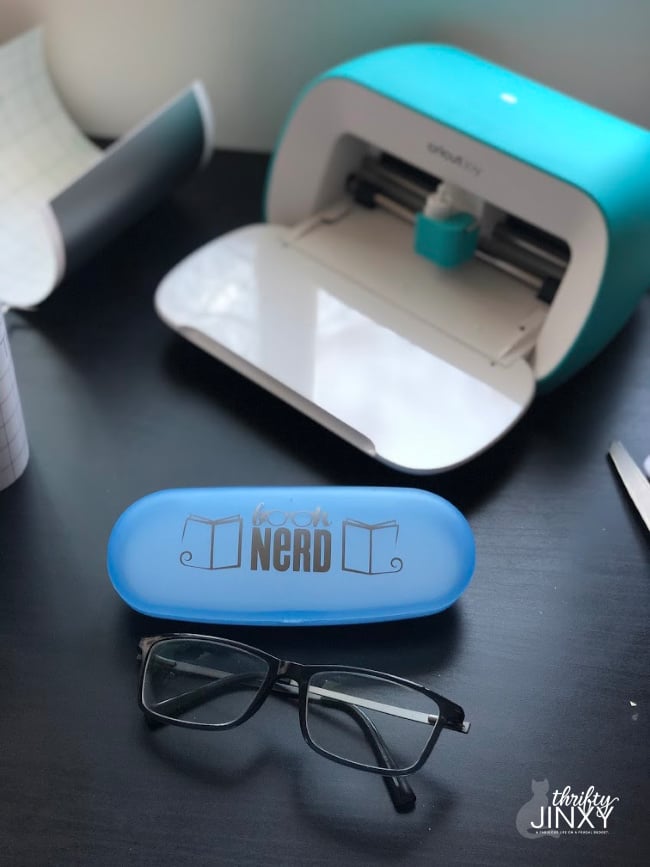 The other hobby/project has been gardening! Since I knew we would be looking at our yard A LOT this year, I took some extra time to beautify it and also to take on vegetable gardening.
With this Cricut Flower Pot Project, I got to combine both of these into one! I used the handy dandy Cricut Joy to spruce up some inexpensive resin plant pots I got from the hardware store.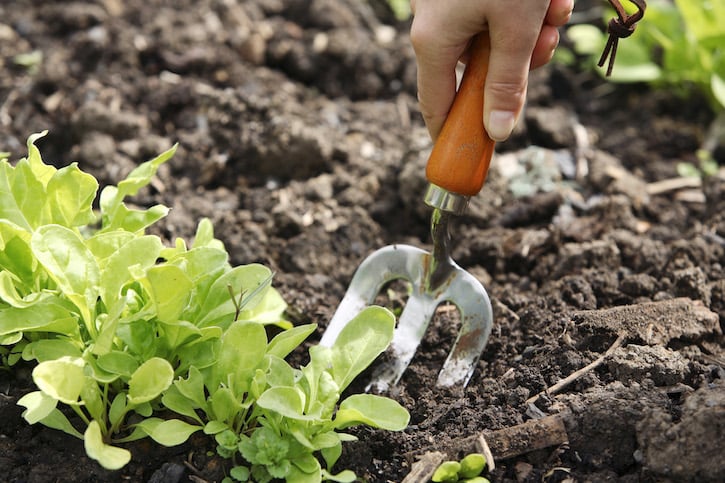 One thing that makes projects like this so quick and easy with the Cricut Joy is that you can make mat-free projects! With Cricut Joy Smart Materials, no mat is needed. That means fewer steps in your project making it even quicker to complete. Plus the new smart vinyl comes in extended sizes, with up to 20 feet of repeated cut capability – letting this little bitty machine make big projects.
Another plus about the Cricut Joy is that it's compact and portable, so it's easy to store in any room of your house with no craft room needed. Since the design is so attractive, you can leave it setting right out on a shelf. It's also super portable so you can easily take it with you, especially since you don't even have to pack a mat.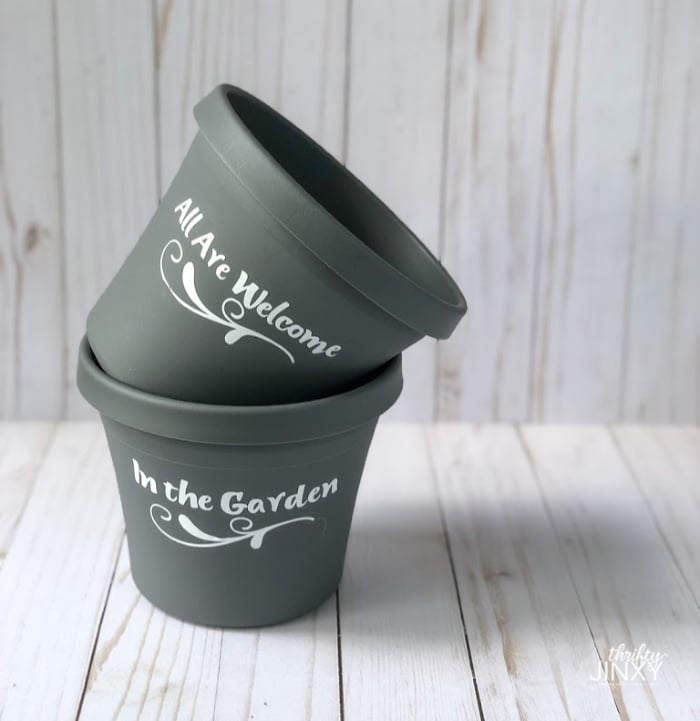 And since the Cricut Design app is so easy to use right from your Smartphone, there's no need to bring along your laptop. I created this project in my front porch – so easy! Here is how to make it: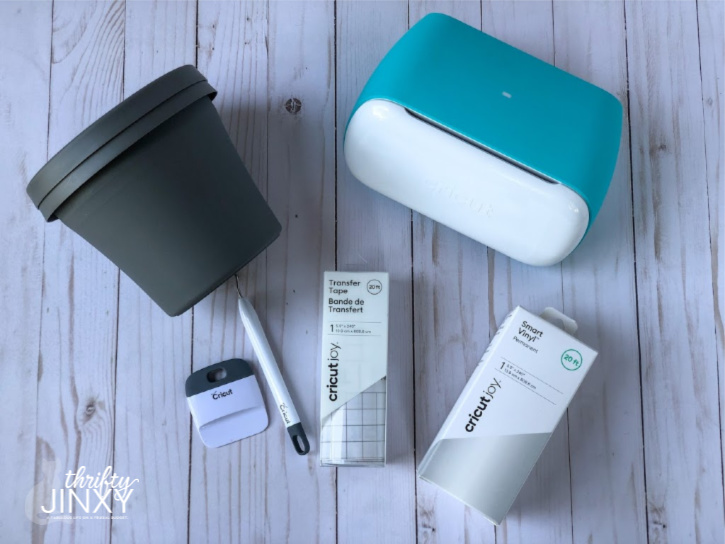 Garden Welcome Flower Pots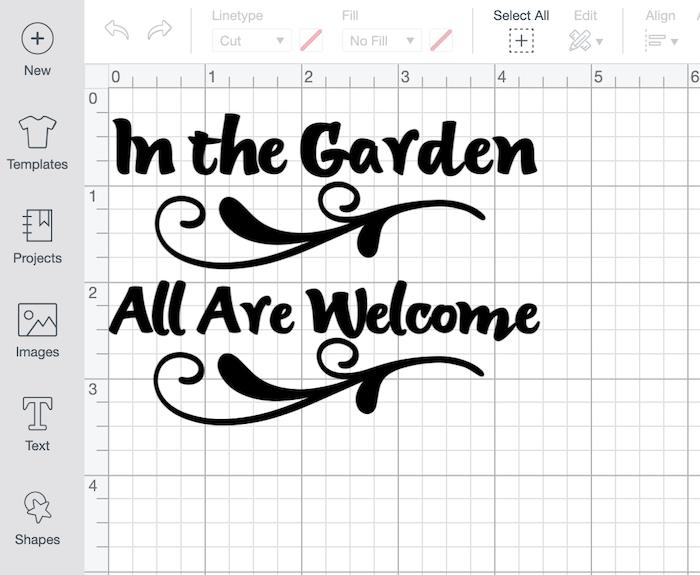 Materials Needed:
Cricut Joy
Smart Vinyl (your choice of color)
Resin Flower Pot
Transfer Tape
Cricut Weeder (Helpful but not obligatory)
Scraper
Garden Welcome Design
How to make a flower pot with Cricut Joy:
Open up my Garden Welcome Design in Design Space. Select MAKE IT, then select Without Mat, connect to your Joy, and then and select smart vinyl as your material. (If you want to change the saying, I used Modern Calligraphy-Fudge for the font and the image is Vine Flourish 5.)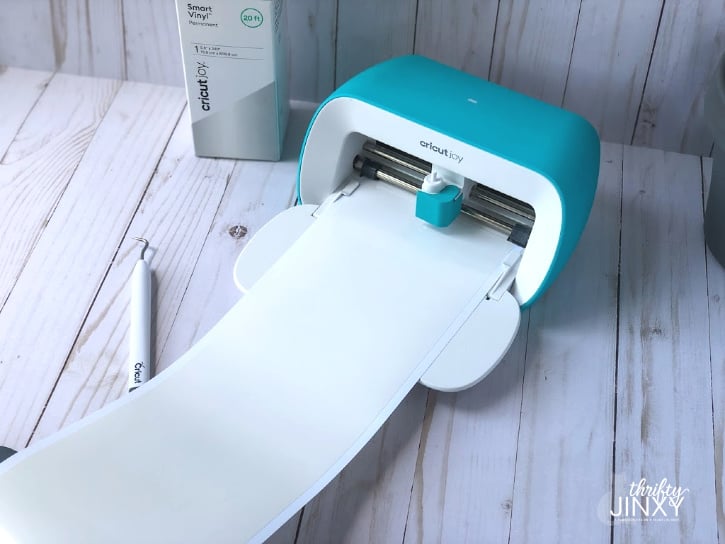 Insert vinyl into your Cricut Joy, under the guides, until the rollers grip the vinyl. Select Go to cut.
Once you have finished cutting, peel the backing away from your design and weed out the remaining material.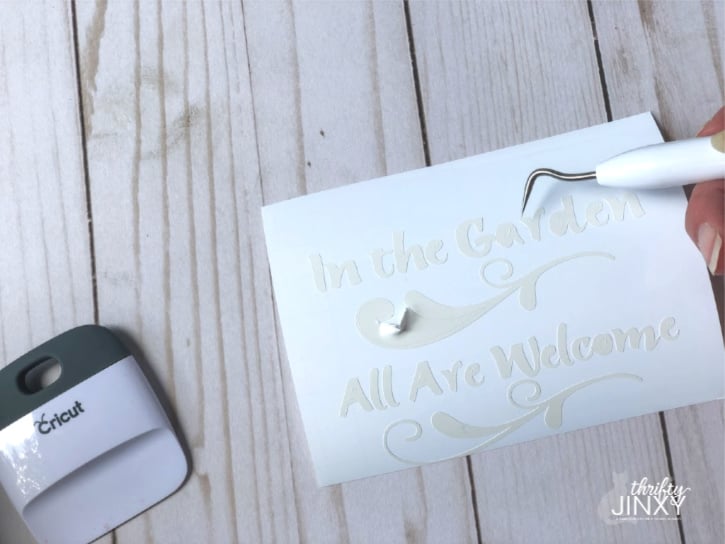 To prepare your case for application, clean the area where you'll be applying the vinyl using a cotton ball moistened with rubbing alcohol. Let dry.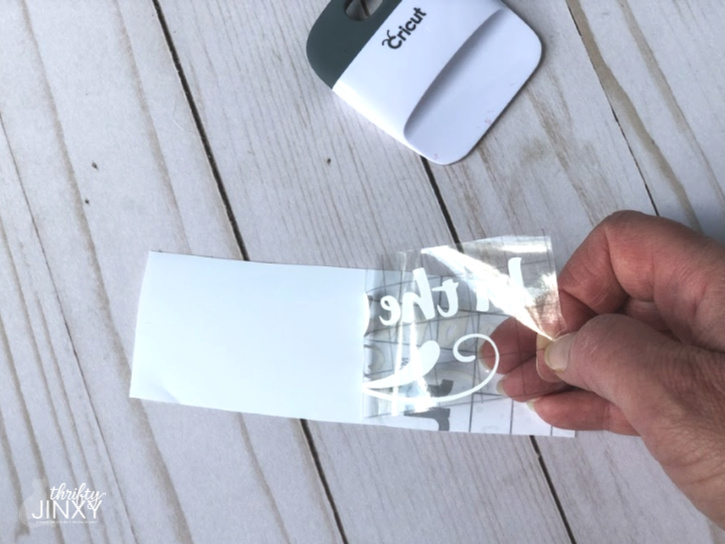 Cut a piece of transfer tape slightly larger than your design. Remove the liner from the transfer tape and place it adhesive side down over design, starting in the center and then moving to the edges.
Use a scraper or other hard smooth tool to rub the tape firmly onto the vinyl. Peel the vinyl liner away at a 45-degree angle. If you're missing any pieces, rub the tape onto the vinyl again and remove.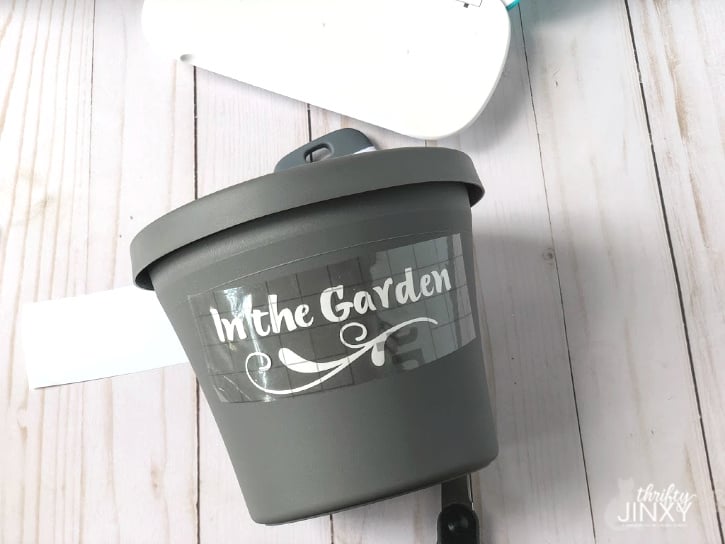 Press the transfer tape onto the case , again starting at the center and moving out to the edges. Use the scraper to press down.
Peel the transfer tape away at a 45-degree angle.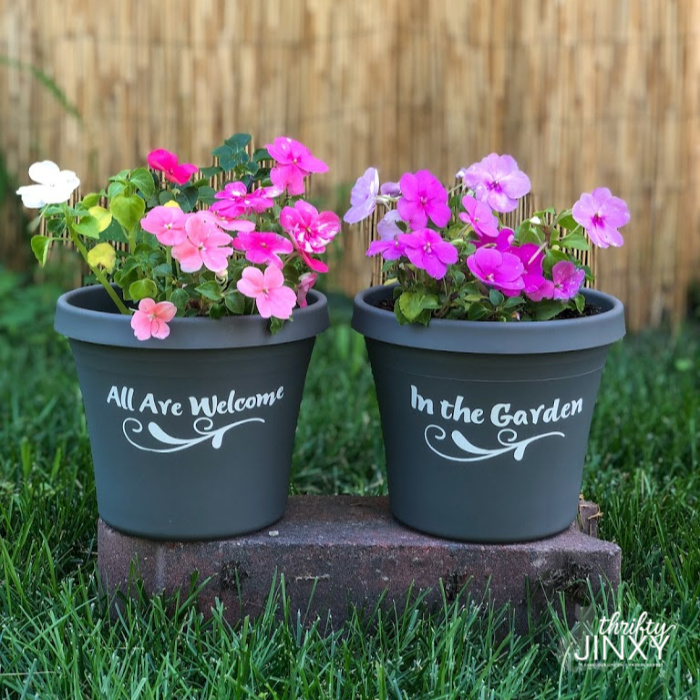 For more ideas for YOUR home, be sure to visit the Cricut blog inspiration.cricut.com, where you can find weekly home renovation project inspiration and tutorials.