Trying to reduce sugar? It's easy to bake delicious chocolate chip blondies with Splenda! See the step by step instructions and substitution directions.
Chocolate Chip Blondies can be as delicious as ever baked with Splenda!
Most of us consume way too much sugar. I admit that I have a wicked sweet tooth! I usually need dessert after every meal. Did you know that the average American consumes more than 22 teaspoons of added sugar each day?
That's more than TRIPLE the recommended amount for women and more than DOUBLE the recommended amount for men. But another good thing to know is that almost anyplace you enjoy sugar you can enjoy SPLENDA® instead!
It's not just for your coffee and tea either. The SPLENDA® Brand has lots of products that are perfect for baking. Specifically there are:
SPLENDA® No Calorie Sweetener, Granulated
SPLENDA® Sugar Blend
SPLENDA® Brown Sugar Blend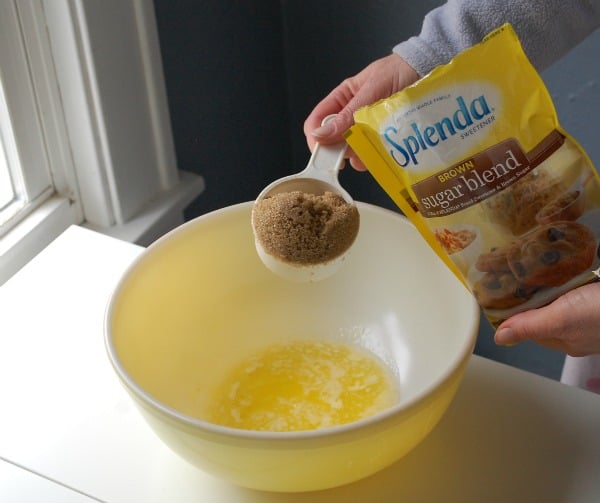 I decided to make a classic favorite. a Chocolate Chip Blondies recipe, but using SPLENDA® Brown Sugar Blend to reduce the added sugar and calories.
When cooking with SPLENDA® Brown Sugar Blend you just have to use half the amount. So, if your recipe calls for 1 cup of brown sugar, you use 1/2 cup of SPLENDA® Brown Sugar Blend instead. It's easy to make chocolate chip cookies with Splenda, this blondies recipe, or basically any baking recipe! Here we go –
Chocolate Chip Blondies Recipe
Ingredients:
1 1/2 cups flour
1/2 tsp salt
1/2 tsp baking powder
3/4 cup Splenda Brown Sugar Blend
1/2 cup butter, melted
2 eggs, beaten
1 tsp vanilla
1 cup chocolate chips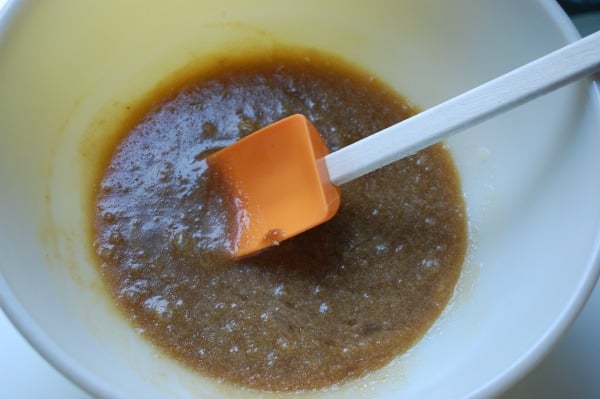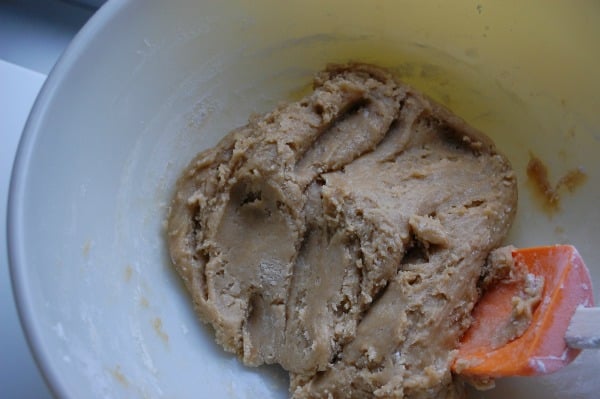 How to make chocolate chip blondies with Splenda:
Preheat oven to 350 degrees. Whisk together flour, salt and baking powder in a small bowl. In a large bowl, mix together butter, Splenda, eggs and vanilla just until blended. Add in dry mixture mix well. Stir in chocolate chips. (Mixture will be thick.) Spread in a 13×9 inch pan. Bake 18 minutes or until edges are starting to brown and a toothpick pierced in the center comes out clean. Let cool, cut into bars and serve.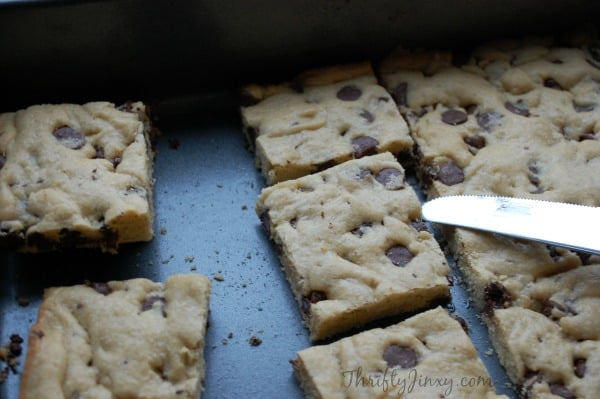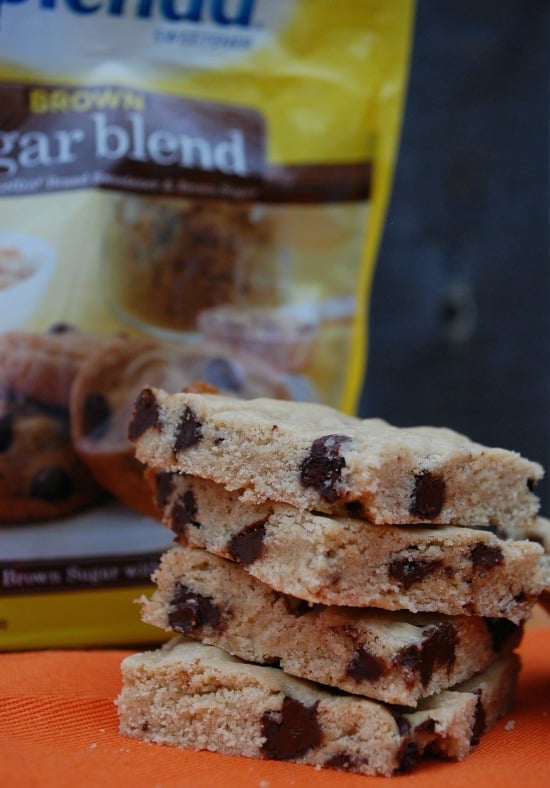 Are you ready to start creating your own recipes using Splenda? You can submit your own Splenda recipe ideas through the Splenda 365 Sweet Swaps Tumblr site.
For more information, visit www.365SweetSwaps.com for tips and recipes to help you save calories from added sugar all year long.