I recently hunted down the BEST Cricut storage options. When you love to craft with Cricut, it's easy for things to get out of control quickly and you need a system to keep everything neat and organized!
After a bit of time with Cricut, you can start to build up quite a collection of vinyl, iron-on and all kinds of supplies, not to mention the Cricut machines themselves!
My own collection now includes a number of machines including the Cricut Explore Air 2, Cricut EasyPress 2, and the Cricut Joy.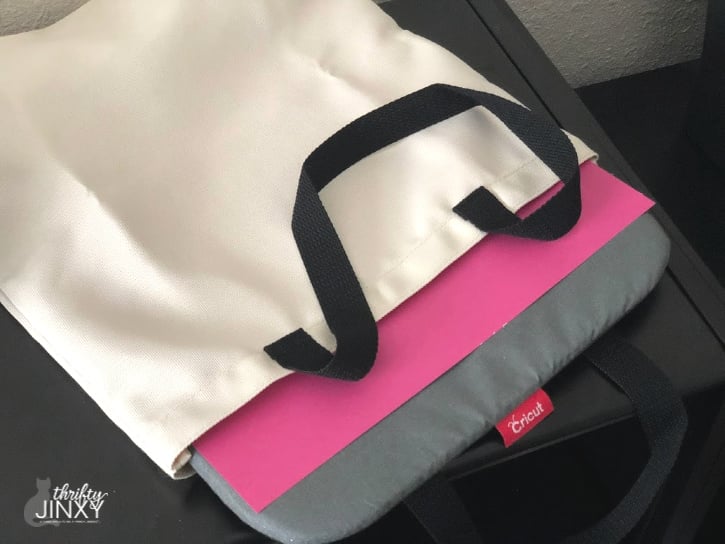 When it comes to supplies, that's where things have really multiplied with different patterns of vinyl and iron-on, paper, cards for the Cricut Joy, and dollar store items I have bought to decorate – those $1 items are the best!
Cricut itself has some storage options when it comes to machines with their totes that are custom made to fit.
Unfortunately, Cricut is not longer selling these machine totes (except for the Cricut Joy and the EasyPress) and that's why my storage cart option below is even more important!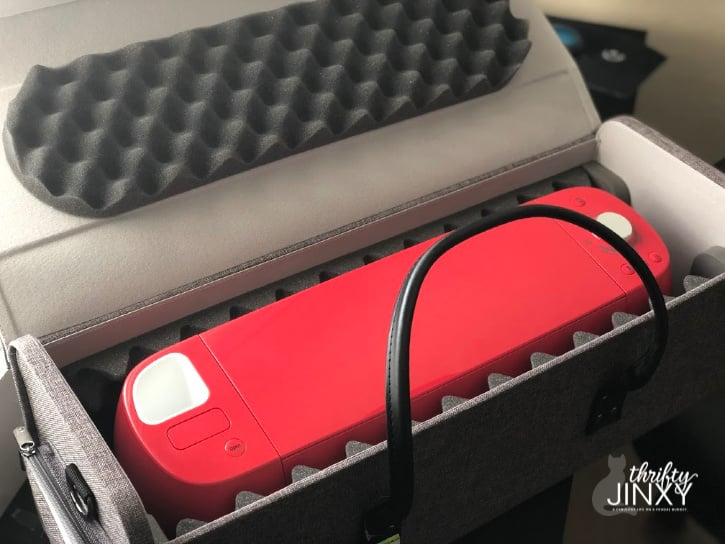 The Cricut Machine Totes are designed specifically for storing, protecting and transporting. The cases are so pretty thought that I feel bad tucking them into a closet!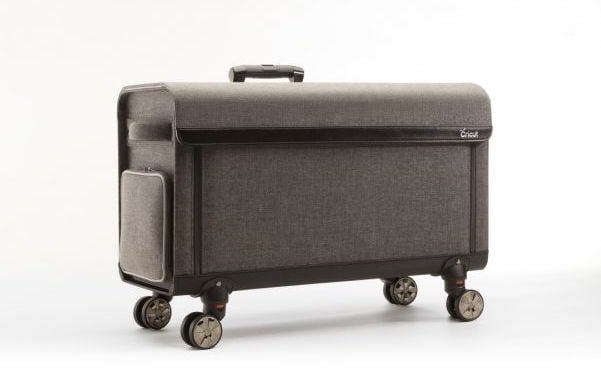 Besides totes for machines, Cricut also offers their own Rolling Craft Tote that holds materials and accessories. It has lots of nooks, crannies and compartments to help keep your goodies organized.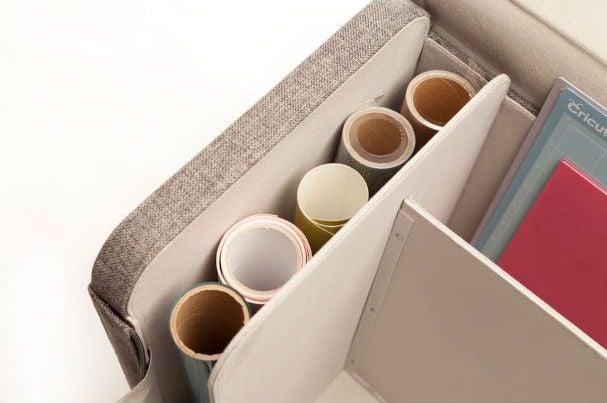 I currently have totes for both the Explore Air 2 and for the Cricut Joy. Since the Joy is so small and easily portable, I plan to take us when we travel in our RV this spring.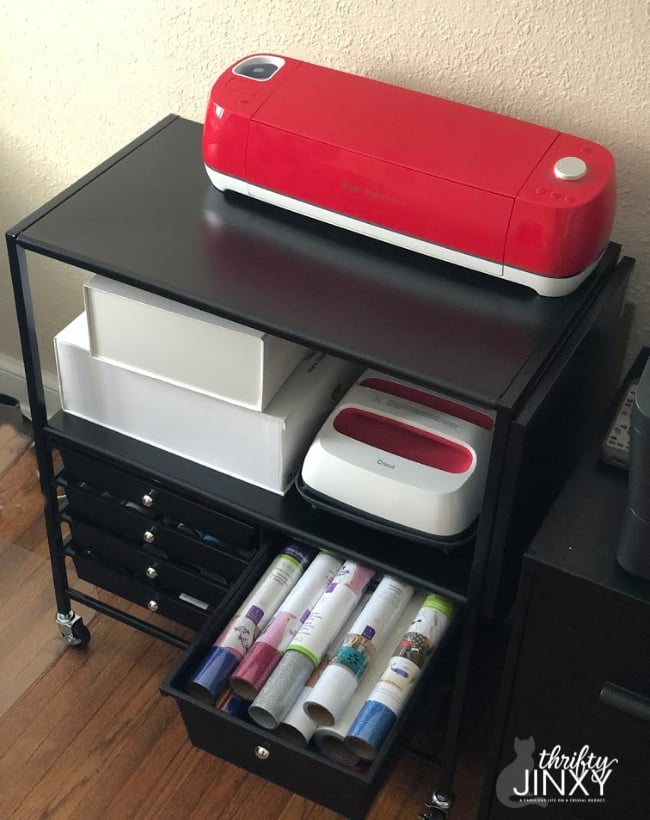 I have also found what I believe is the perfect option for storing and having easy access to my Cricut Explore Air 2, Cricut EasyPress 2, as well as all my tools and materials.
This Essex Cart from Michael's fits my equipment on the shelves and tools and supplies in the pull-out drawers and boxes stored on the additional shelf space. It has a small footprint, so it fits perfectly in my office as my full-time Cricut cart. Despite taking up such a small amount of space, it holds a LOT!
One side of this cart also has a flip up table/desk area, so it makes for a good space to actually do some crafting. It's available in both black and white.
I originally purchased the white cart because it looks so pretty, but then I realized that everything else in my office is black so I had to do a quick exchange. I still think it looks nice and is absolutely perfect as a Cricut cart! Get the Essex Cart from Michael's.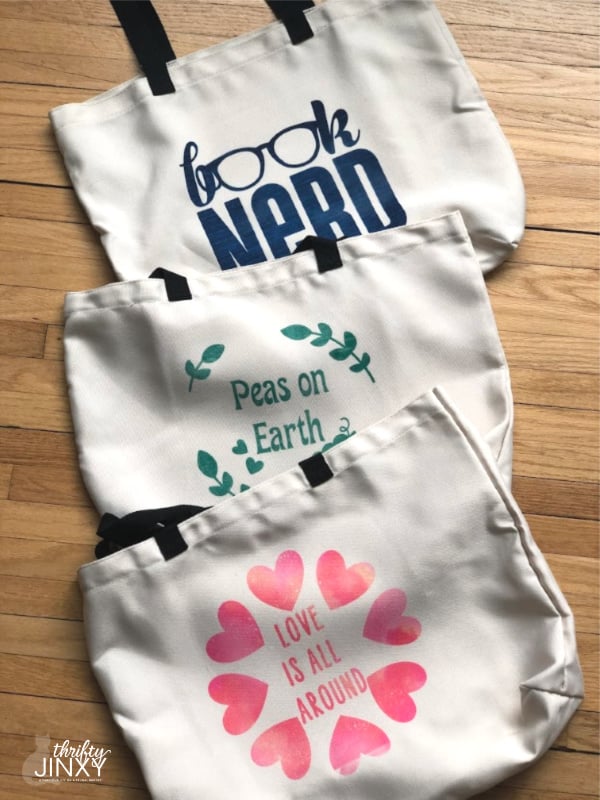 Another "low tech" way to store supplies, particularly those awkward rolls of vinyl of iron-on is to use simple tote bags. Load up the totes with your rolls facing vertically. Then you can simply hang the totes on a hook in the closet and keep them stored away and organized – not flopping all over your craft area!