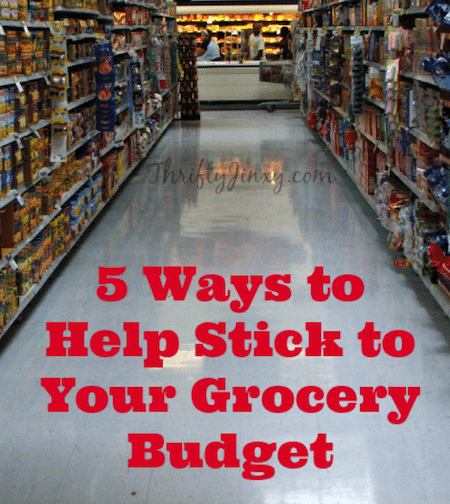 An important part of every household budget is groceries. We all need to eat! The amount we spend on groceries can vary a lot from family to family. But, no matter how big a portion of your budget groceries take up, there are a few ways to make it a bit easier to stick to that budget.
Thank you to the Visa Clear Prepaid program and the Green Dot® Reloadable Prepaid Visa® Card for sponsoring this post as I share grocery shopping tips.
Make a List – The number one way to stick to your budget is to prepare a list before shopping. Just like it's important to prepare your overall household budget, it's important to prepare your shopping list. Looking through your store's sales flier is a great way to start. Check out the loss leaders and plan your meals around those. Loss leaders are the items the store puts at super low prices. They got their name because they are items stores are willing to take a loss on to entice you to the store and hopefully buy more expensive items.
Don't Shop While Hungry – We have all heard this one many times, but it's true! Not only are those pricey desserts and snack food more tempting when we're hungry, many of us don't think clearly on an empty stomach. I know I tend to get lightheaded on an empty stomach and don't make decisions as wisely as when I am full and have plenty of fuel for my brain.
Shop Alone – While this might not always be possible, you will generally buy fewer things if there are fewer people shopping. Everyone sees something that catches their eye that is begging to be put in the shopping cart, but if it is only you to deal with, eliminating those impulse purchases is much easier. You can also get through the store in less time – hopefully sticking only to what is on your list.
Assign Tasks to the Kids – If you must shop with your kids, let them be helpers rather than distracters. Give them their own simple list and tell them it's their job to spot the items on their list as you go through the store. For little ones who can't yet read, use pictures or grab a few items from their play kitchen and ask them to find matches in the store.
Use a Prepaid Card – By using a card like the Green Dot® Reloadable Prepaid Visa® Card you can set aside the exact amount you want to spend on groceries and load it to your card. That way you are restricted to only spend that amount without the possibility of making an error and going over your budget. The Green Dot card is easy to use and, as part of the Visa Clear Prepaid program, it clearly communicates its monthly fee plan. So, you'll know when you pay a fee and when you won't.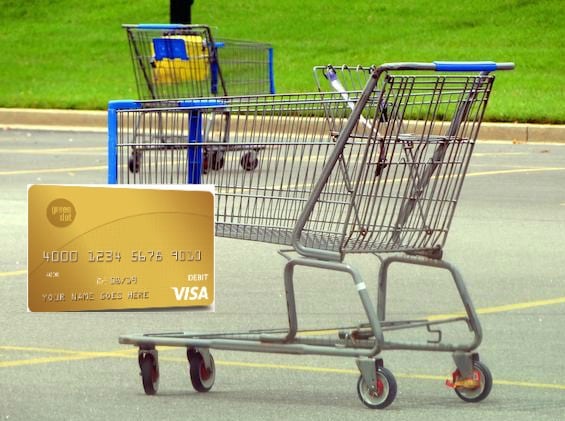 You can get your own Green Dot® Reloadable Prepaid Visa® Card at a local retailer like CVS, 7-Eleven, Kmart, Family Dollar, Dollar General, Rite Aid, Walgreen's, Walmart, etc, or you can get one online. There are several ways to add funds to your Green Dot card. You can add cash at a local store, reload a card with a check at Walmart, or reload online with money from another Green Dot card or a bank account, all for a small fee. With the funds on your prepaid card, you can then shop online, pay bills, and make everyday purchases at stores, restaurants or anywhere Visa® debit cards are accepted in the U.S.
Some features of the Green Dot® Reloadable Prepaid Visa® Card:
No overdraft fees.
No credit check to get a card. No minimum balance.
Withdraw money for free through a nationwide network of 24,000 MoneyPass® ATMs.
Keep track of your spending with a mobile app or text them for your balance.
Shop everywhere Visa® debit cards are accepted in the U.S.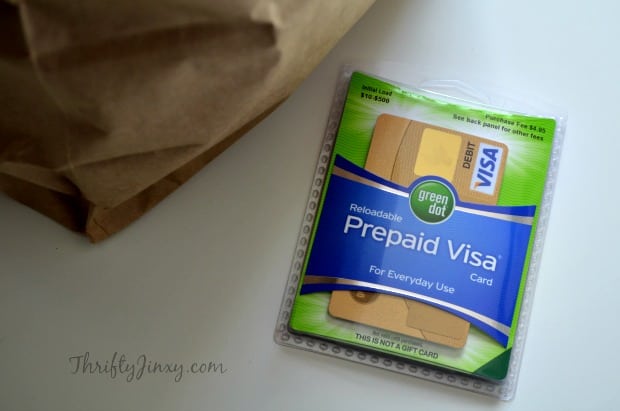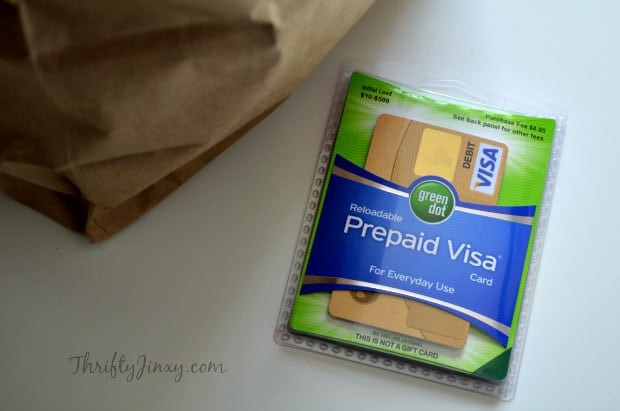 Besides all of these convenient features, as part of the Visa Clear Prepaid program, your Green Dot® Reloadable Prepaid Visa® Card also provides you with strong consumer protection including:
No overdrafts permitted so you can't incur fees or spend more money than you have
FDIC deposit insurance to protect your funds
Easy to understand fee plansVisa's Zero Liability[1] fraud protection, providing added security if your card is lost or stolen.
When you get to the end of the month, you can easily see how much of your grocery budget is left with the Green Dot card by checking the app or via text. You can take those extra funds to buy a treat for the family, or maybe splurge and spoil yourself with a little end-of-the-month bonus for being a smart shopper.
Check out the Green Dot® Reloadable Prepaid Visa® Card HERE and let us know how it can help YOU stick to your budget!
This is a sponsored post written by me on behalf of the Visa Clear Prepaid program and Green Dot® Reloadable Prepaid Visa® Card.
[1] *Visa's Zero Liability Policy covers U.S.-issued cards and does not apply to certain commercial card transactions, or any transactions not processed by Visa. You must notify your financial institution immediately of any unauthorized use. For specific restrictions, limitations and other details, please consult your issuer.