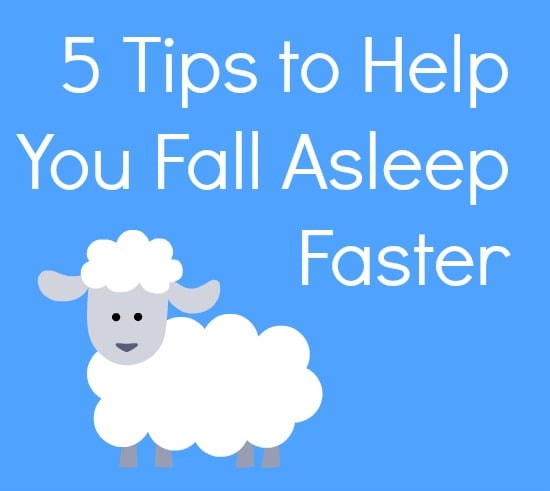 I must say that I am blessed in that I usually don't have difficulty falling asleep. My mom often suffers from insomnia, so I know that I am really lucky that I don't follow in her footsteps! But, even though I can usually fall asleep in a hurry, sometimes it just doesn't happen.
You know the feeling – you lay in bed, but you're wide awake. Your mind is wandering, maybe rehashing some problem in your life or compiling a mental to-do list for the next day. If you find that to be the case, here are a few simple solutions that just may help to send you off to slumber a little more quickly.

5 Tips for Falling Asleep Faster
1. Before you go to bed, cut out the distractions. Put your phone AWAY!! The last email you read or Facebook post you see may just make you irritated and you don't need anything to keep you from reaching a sleepy state. (You could do something more relaxing like read a book, but make sure it isn't a scary one that will keep you awake!)
2. Make sure your room temperature is at a comfortable level. If it's too hot or too cold, make adjustments. Change the setting on your thermostat and/or add or remove clothing or blankets.
3. Try this trick to put your body in a sleepy state and hopefully your mind will follow. Start thinking about your toes and tell your toes they are sleepy and they are going to sleep. After a few seconds of that, move up to the rest of your feet and tell them they are soooooo sleepy and they are going to sleep. Keep moving up your body through your ankles, knees, thighs, etc. etc. until you get to your head. It sounds corny, but if you take enough time to do it, just the soothingness of the thoughts should make you sleepy.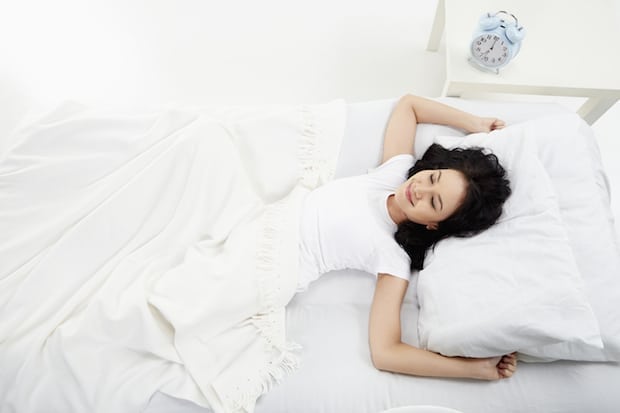 4. This is a super oldie, but still a goodie – count sheep. From personal experience it really does work. Picture a beautiful field and imagine those fluffy sheep. As you imagine each one trotting up to the fence and gracefully leaping over, count it. Not only is it peaceful, but it is is also really boring and should make you good and tired.
5. Use a comfortable pillow. I have tried a LOT of different pillows over the years. The position of your head and its support can make a big difference not only in how you sleep during the night, but in how easy it is to fall asleep. That leads me into my next topic….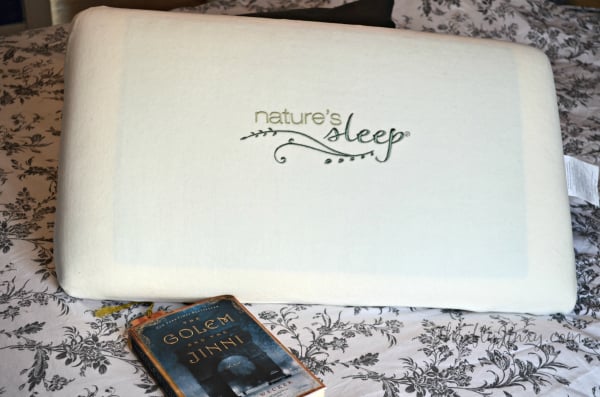 I just got a Nature's Sleep Vitex Gel Memory Foam Pillow and I LOVE IT! When I first had this pillow delivered from https://www.naturessleep.com I was a little hesitant to even give it a try. It is BIG and barely fit in my largest pillow case, but I stared to realize that could be a really good thing. The other thing I wasn't used to is that it wasn't fluffy. I always thought fluffy meant comfy, but again that isn't necessarily true.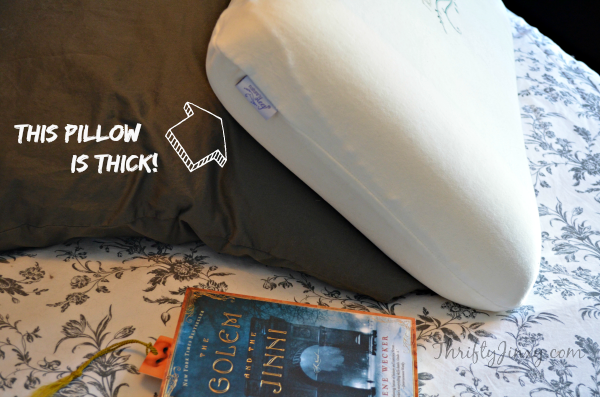 When I put my head on the Nature's Sleep Vitex Gel Memory Foam Pillow the first time I think I fell asleep in less then a minute – seriously! What I thought was a thick and somewhat overly firm pillow, actually cradled my head perfectly and actually made it feel like it was floating. So comfortable!! The Nature's Sleep Vitex Gel Pillow combines memory foam with a gel pillow. So, not only does it support your head perfectly, it also provides a comfortable temperature all night long.