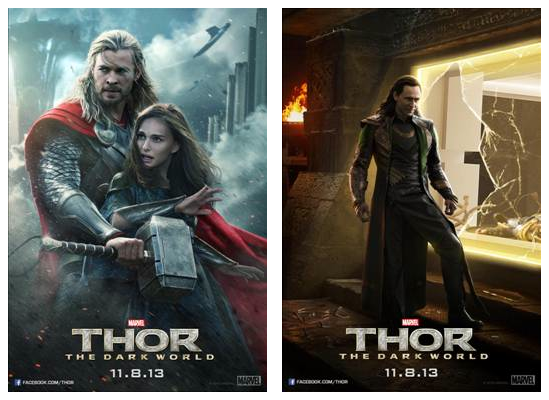 Monday night I caught an advance screening of THOR: THE DARK WORLD and it was awesome! It outshone the original Thor (which brightly already) and left me ready for the next in the series. Besides a great story line filled with action and suspense, the film was filled with plenty of humorous scenes. In honor of those scenes, I will leave my review to just 5 things that struck me while watching THOR: THE DARK WORLD:
Near the beginning of the film is a totally gratuitous scene with a shirtless Chris Hemsworth. Thank you, MARVEL, for that totally gratuitous scene.
Kat Dennings has an expanded role in this second Thor film. She is hilarious playing a character VERY similar to her role on Two Broke Girls, but without all the cleavage and pot references.
Cameos are awesome. I realllllly want to tell you about the awesome Avenger cameo, but I am anti-spoiler…..so just go see it soon.
Asgardian royal funerals are beautiful. Not funny, but true. And I won't tell you who dies….again just go see it soon.
Sometimes you just have to like a "villain". I have to use quotes because it's hard to even call Loki a villain because he is just so darn likable. (While I am totally a Thor-girl, I might be persuaded into the Free Loki camp.)
THOR: THE DARK WORLD is now in theaters everywhere! If you have already seen it, be sure to tell us what you thought!
For more info you can like THOR on Facebook, follow THOR on Twitter and visit the Thor website.