This is a sponsored post written by me on behalf of Dollar General. All opinions are 100% mine.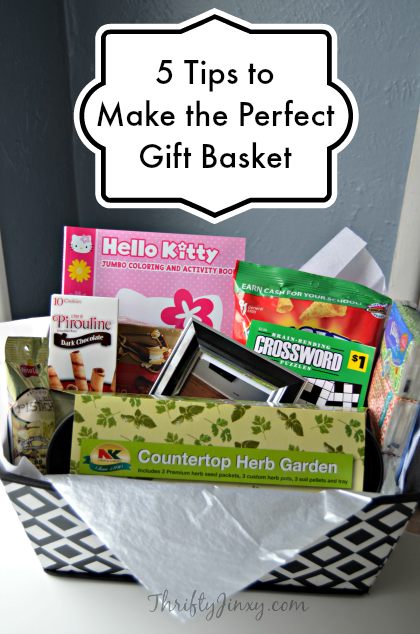 Receiving a gift basket is so much fun. But do you know what can be just as fun?? MAKING a gift basket. Spending some time choosing little treats to brighten someone's day can feel almost as rewarding as seeing the smile on the recipients face when they dive into their gift basket.
This week I wanted to brighten up my sister's day by making a special "no occasion" gift basket for her. While we often make gift baskets for holidays, birthdays, and other special events, a gift basket to just show you care or to say thank you can be extra appreciated. I headed to Dollar General to choose the items for my basket and found everything I needed. When planning what to include in your gift, here are some helpful gift basket tips to to keep in mind.

5 Gift Basket Tips:
Choose Indulgent Treats
In my opinion, the best gift baskets always contain treats! Knowing the tastes of the recipient makes it easier to choose. Candy beyond your average candy bar makes things a bit more special. You can also add in healthy, but yummy foods like the pistachios I chose. My sister loves them!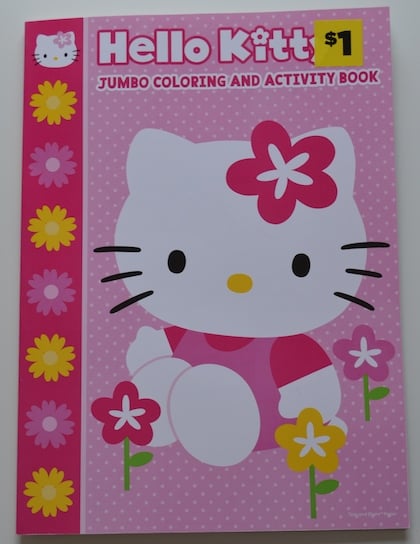 Think Fun
Everyone likes to be a big kid once in a while, so throw in a little toy, game or other kids' item. My sister and I always loved Hello Kitty and still think she is super cute, so I just had to get her at least ONE Hello Kitty item.

Gift the Gift of Activity
Having something to do can take someone's mind off their problems and give them a little escape in the day. Things like crossword puzzles or word find books can do that. I found an awesome little herb garden at Dollar General for only $6. Not only will it be fun to plant and watch, but it will also produced herbs for cooking!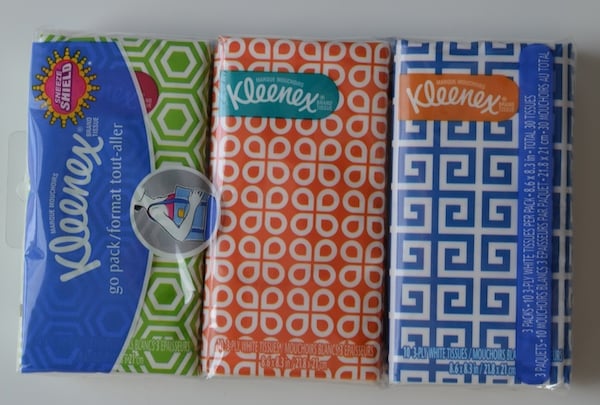 Practical is Appreciated
You can always add in items that are needed on a regular basis. This can be things like lotion, bath products, postage stamps, pens, etc. I added in pocket-sized tissue packages that are not only practical, but come in cute packaging.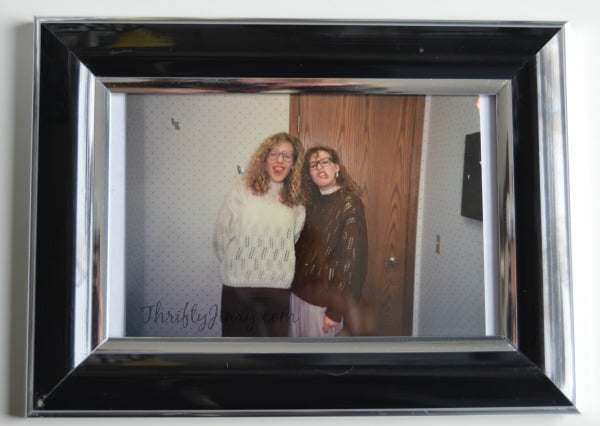 Include Something Personal
Add a unique and personal item to your gift basket. This could be a note or poem that you have written, a picture your child has drawn, or a framed photo. I found this silly picture of me and my sister in matching sweaters from way back in the 90s and put it in a frame that was only $1.50 at Dollar General. That is sure to make her laugh.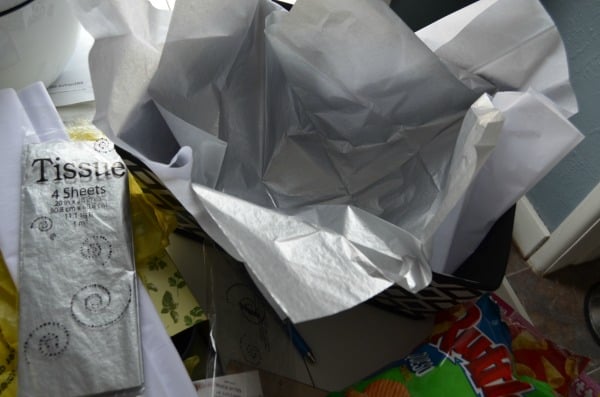 Bonus Tip: When it comes to assembling your basket, try to use a container that can be used again. I found this great storage bin at Dollar General for only $4. To dress things up a little, I simply lined it with alternating sheets of tissue paper and then placed all the gifts inside.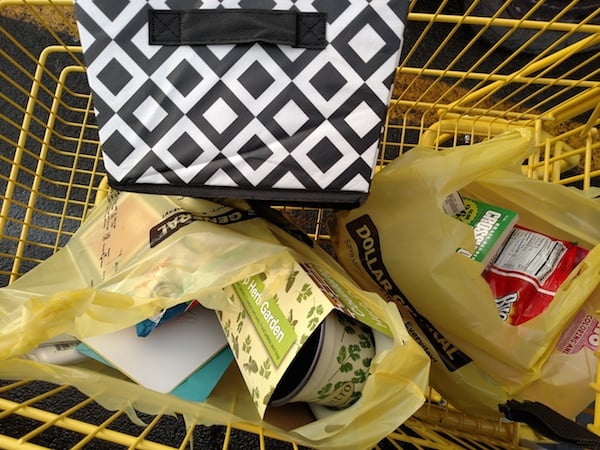 All together, I was able to get EVERYTHING for the gift basket, including the basket itself and the tissue paper, for under $25. That is way less than ordering a gift basket from someplace and much more personalized. Plus, I had so much fun picking it all out too. It is all more than worth it to see a smile on my sister's face. Shop online and save with Dollar General!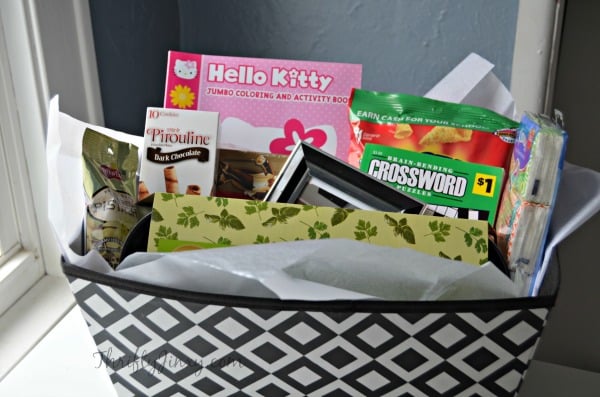 What do YOU like to give or receive in a gift basket?