Get a fishing pole and tackle box combo for one low price!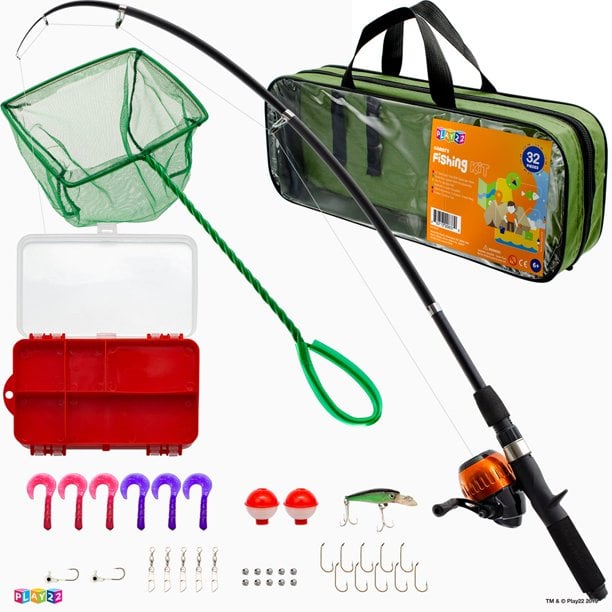 UPDATE: The original fishing rod and tackle box combo we posted about earlier is no longer available, but we found this great deal!
You can get a 40 piece set Kids Fishing Rod Combo that includes a kid fishing pole with fishing tackle fishing gear, fishing lures, net, carry-on bag and more.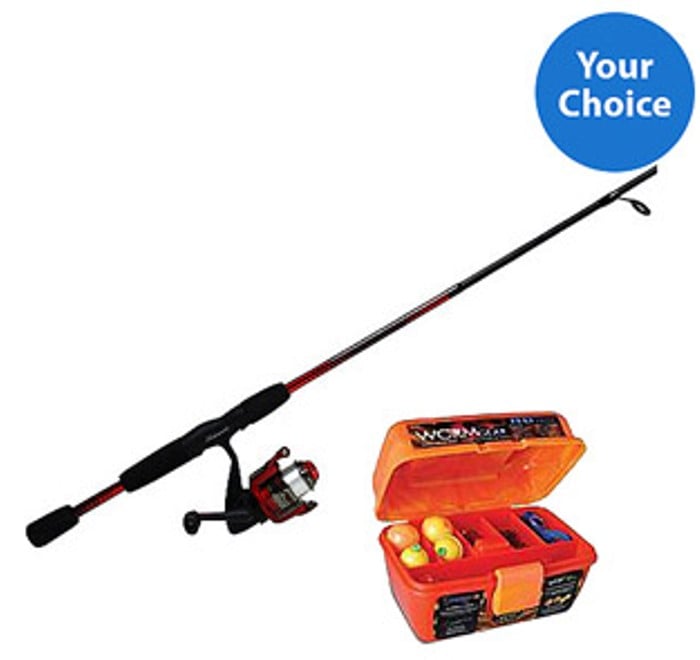 Walmart has a really great Value of the Day sale today that would be a great Father's Day gift! They have the Father's Choice fishing bundle where you can pick your choice of a Shakespeare brand fishing pole and tackle box for only $19.96!
That is a great deal for this bundle! And there are several different poles to choose from and two different tackle boxes. Also, you can avoid shipping charges with free in-store pick-up or get free shipping to your home with a $50 purchase.
Head over here to grab this great deal and here are a few details on the Zebco combo:
Enjoy a relaxing afternoon fishing at the pond with this Zebco 202 Slingshot Fishing Combo. The durable Z-glass rod offers strength and flexibility that is needed to reel in your catch. This Zebco fishing combo also comes equipped with a Zebco 202 reel that makes casting and reeling smooth and effortless.