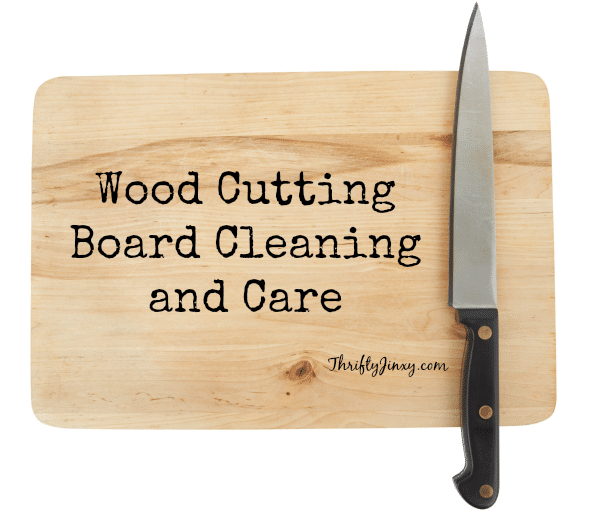 While cleaning your cutting board is probably not at the top of the list of chores you enjoy doing, it is an important one that should be done. With regular care your cutting board will stay in good condition, lasting longer and keeping your food safe. Wooden cutting boards need to be cared for and cleaned and it is easier to do than you think!

Wood Cutting Board Cleaning and Care:

Mineral Oil
Wood should be sealed with mineral oil so that it is sealed from the elements. You want to rub mineral oil on both sides of the cutting board about every 2-3 months.
Avoid the Dishwasher
You don't want to put wooden cutting boards in the dishwasher. The reason for this is that dishwasher have a tendency to warp the wood and can also make the wood dry so it begins to crack.
Towel Dry
Anytime you get water on the board, you want to pat it dry with a clean, dry towel. You don't want to have water trapped in the wood grains since mold can quickly grow. Drying off moisture right away will ensure your cutting board stays fresh and free of mold.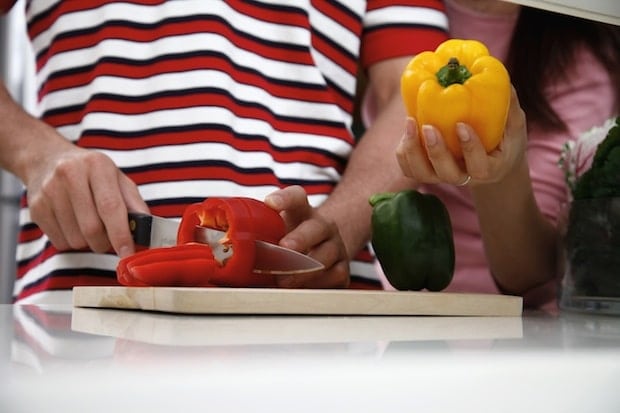 Disinfect
It is important that cutting boards are disinfected since this process gets rid of germs. It is recommended that you use 3% hydrogen peroxide. Spread the peroxide onto the board with a clean sponge, let it sit for 3-4 minutes so it can destroy the germs. Then, just wipe clean with a sponge.
Deep Clean
You can deep clean your cutting boards by making a paste with 1 tablespoon of baking soda, 1 tablespoon of salt and 1 tablespoon of water. Scrub this paste on the cutting board and rinse with hot water.
Deodorize
By deodorizing your board, you are making sure that there are no harmful bugs present like salmonella, staphylococcus and E.coli. Add white vinegar to a spray bottle and regularly spray it down. White vinegar is great for disinfecting, cleaning and deodorizing your cutting board.