This is a sponsored post written by me on behalf of Nationwide Mutual Insurance Company. All opinions are 100% mine.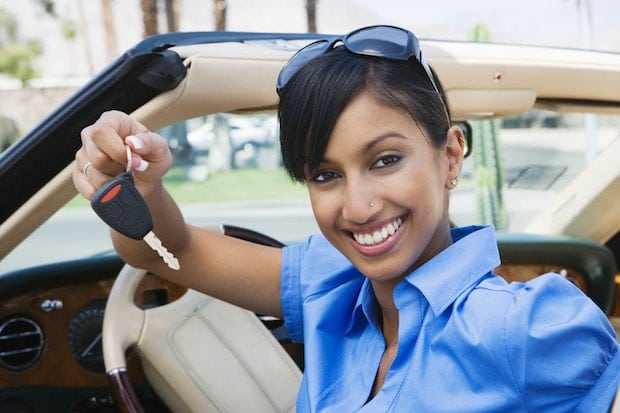 When it comes to buying and selling our possessions, there are few things that are bigger than our cars. While getting rid of a sofa on Craigslist or selling old toys on eBay can be a rather simple process without much to think about or much to lose at stake, it's a bit different with a vehicle!
Your car is valuable and you want to get the MOST value from it when it comes time to sell. To help you maximize the amount you get from your sale, we have some helpful used car selling tips courtesy of Nationwide.
This helpful article on Nationwide's blog, Prepping Your Ride for Resale: Used Car Selling Tips, will help you maximize the amount you get from your sale. Here are a few of the highlights:
Used Car Selling Tips – How to Prepare Your Vehicle for Resale
Trade-In or Private Sale?
While trading in a car can be very easy, you generally won't get as much for it vs. a private sale. That means you should approach each time of sale differently. For trade-ins dealers aren't expecting a pristine vehicle. But, if you're making a private sale you will get a much better price if everything is in working order and looking good.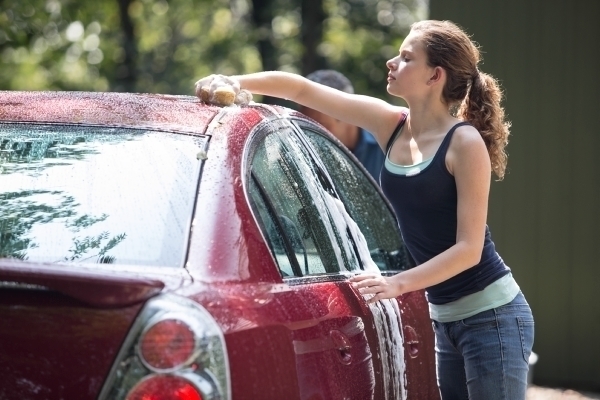 Appearances Matter
The better your car looks, the better your chances of getting a good price for it, especially when it comes to a private sale. Make an effort to get your car clean and shiny.
You can take this on yourself or have it detailed by a professional. Ensure everything is clean and replace any minor things like stained floor mats.
Follow Your Nose
Besides the look of your car, make sure it smells good! If you have pets or people have smoked in your car, you might need to have the interior shampooed.
And since you have been driving around in the car for years, you might be accustomed to the smell. Ask an "objective smeller" to smell your car and give their opinion. If it's an "all clear", then just spend a buck or two on an air freshener and you're good to go.
Check the Exterior
If you did take your car to be detailed for the interior, they should also take care of minor scratches on the exterior. You can also shine up the headlights using our tips to restore your headlights for under $30.
Take a Look Under the Hood
Finish up your cleaning by using a rag to wipe around under the hood to remove dust. To make sure your battery is good and charged, you can use a battery tender.
If you go farther than that you'll have to take care because of all the electronics under the hood of modern cars, but you can spot clean with a cleaning solution to shine things up.