As homeowners deal with economic pressure, many are trying to save money by doing jobs around the house themselves. Often, they end up with disastrous – and more expensive – results. Check out this interesting information supplied by Angie's List.
An Angie's List member poll found 83 percent of respondents go the do-it-yourself route because they want to save money. However, one in five who attempted a DIY project themselves still had to call in a pro to finish the job, and in many cases, undo the damage they had done.
Why Hiring a Contractor Might be Cheaper than DIY
3 questions to ask before tackling any project yourself:
What experience (if any) do I have? Just because you're not afraid to take on a project – doesn't mean you should. Be realistic about your skills. Not having the expertise could lead to additional costs and work. Also, you might find it difficult to find a contractor who will fix your snafu.
Do I have the time? Many home improvement projects take weeks rather than days. Measure the inconvenience against the cost of hiring a professional.
Do I have the right tools? Consider what special tools you'll need for your project. If you have to go out and buy a power saw, but don't plan to use it again in the future, it probably won't be a very good investment.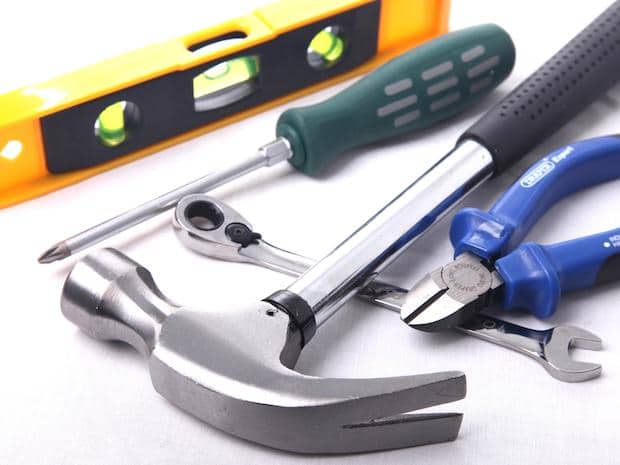 When it comes time to choose a contractor, start with these 3 tips:
Call at least three contractors: Check references and/or business standing on Angie's List or similar services before hiring anyone. Be cautious of contractors who give you a post office box with no street address, or use only an answering service.
Communicate your ideas: Explain what updates/repairs you want done to your home. Even rough ideas on paper are better than nothing at all. It will give a potential contractor a better sense of what your expectations are and what you are hoping to accomplish.
Get estimates: Once you've described your project, take the time to get at least a few different estimates for your job. And get it in writing – documentation is often the best ammunition you have if things go wrong.