Pan a Dinosaur Dig Party! With these fun ideas for activities, party planning, food and more you can have the best dinosaur birthday party ever!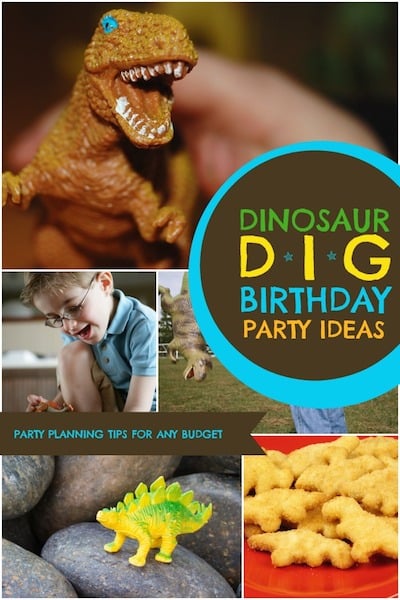 It's a fact—little boys love dinosaurs! If you want to design a party your dinosaur-loving boy will really dig, consider planning a dinosaur fossil dig party. Start by channeling your inner caveman and think prehistoric in terms of party decorations, favors, invitations, activities and even refreshments. We're sharing our top 5 tips for planning a dinosaur dig party so you can easily piece together one rock solid celebration!
Tip #1: Send an Exciting Dinosaur Invitation
Build enthusiasm for the fun by sending an exciting dinosaur invitation. Whether you cut dinosaur shapes from cardstock and write in the party details or use a printable invitation, consider adding something extra to generate excitement. The possibilities are endless, but you could include dinosaur treats, a pith helmet, small shovel or dinosaur toy and attach it to the invitation.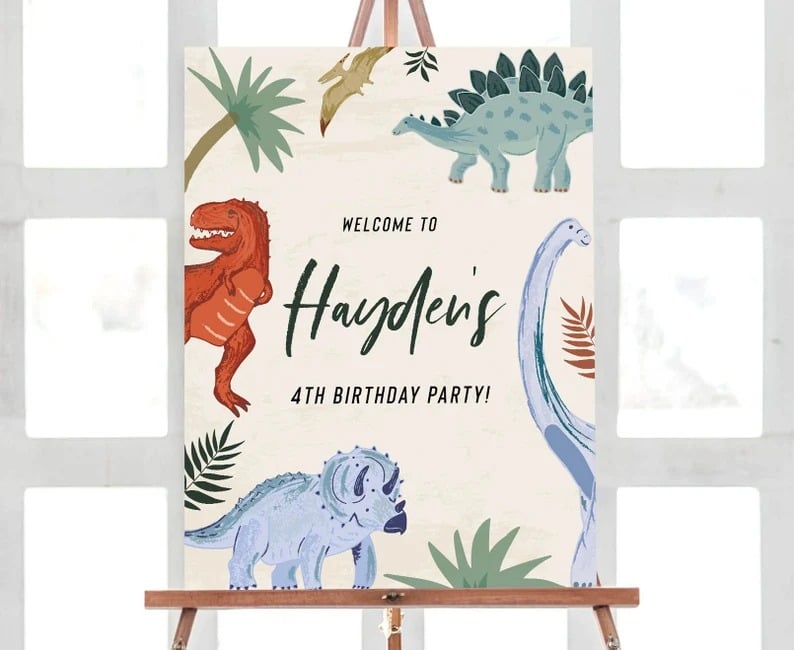 Tip #2: Set the Scene for an Exciting Excavation
Design a space that reflects the natural environment in which dinosaurs once lived. Focus on earthy tones of green, brown, tan and orange. Look around your home and gather real or fake plants/trees or even consider hosting your dig in the great outdoors. Tropical foliage can be inexpensively created from butcher paper or cardstock and strung as garland.
Next, raid your child's toy chest for dinosaur toys and models that can be used as party décor and as play items. Oriental Trading Company is a great source for dinosaur skeletons and other items that need to be purchased to help tie in the theme. Gather rustic looking baskets, boxes and crates for activity centers or food displays.
Tip #3: Plan Party Activities That are Both Fun and Educational
A dinosaur dig party without actually digging would be pretty dull, wouldn't it? Fill a sandbox or large plastic storage bins with sand and hide plastic dinosaur skeletons. Teach the kids about the work of a paleontologist (or consider hiring one to come talk to the guests). Pass out shovels for digging and small paint brushes to be used for the more detailed excavation work.
Other activities could include a dinosaur match game to identify different species of dinosaurs, or pin the horn on the triceratops game. Dinosaur puzzles and coloring pages are also fun options.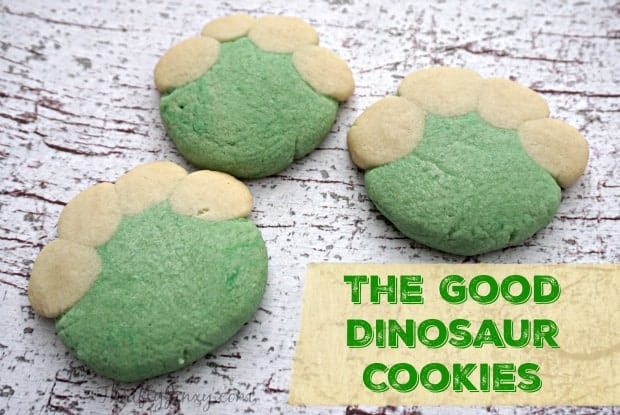 Tip #4: Serve Dino-riffic Refreshments
Refreshments are a highlight of any great party, but especially a dinosaur party! After all, you don't want guests to become extinct!
Use your creativity to give clever names to party food. Juice can be renamed "prehistoric punch". Malt balls become "dinosaur eggs". There could be "triceratops treats", fossil cookies or brontosaurus birthday cake. Our favorite option is to make these cute Dinosaur cookies!
Tip #5: Cause Guests to Roar about the Party Favors
As guests leave, include a themed favor such as dino candy, stickers, activity book or toy.
All of the resulting smiles and fun will make planning a dinosaur fossil dig party using these 5 easy steps totally worth it!