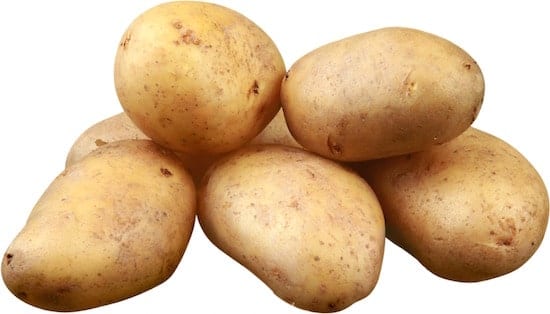 I'm on a quest to find and build a collection of tasty and thrifty recipes. Since the cold winter months are approaching (who am I kidding – they're already here!) it will be a great time to do more cooking and developing ideas for great meals that keep the budget in check.
Our dinner last night was inspired by the fact that I had two 5 pound bags of potatoes from a Buy 1 Get 1 Free sale. Added to that was listening to "The Splendid Table" on NPR this weekend and the discussion of fritattas and/or spanish tortilla. I haven't had tortilla for quite some time. Over 10 years ago I visited Spain and it was one of my favorite foods there. Anyway, enough chit-chat, here is the recipe:

Spanish Tortilla (Potato Omelette) Recipe


Ingredients:
3 large potatoes
1 medium onion
1 tbsp oil
7 eggs
salt and pepper
Directions:
Peel and thinly slice the potatoes. Thinly slice the onion and cut the slices in half. In a large non-stick skillet, heat 1 tbsp oil and then add potatoes, onion and 1/2 tsp salt (more or less – according to your taste.) Cook, stirring frequently, until it begins to brown.
Meanwhile crack eggs into a large bowl. Add salt and pepper to taste.
Heat oven to 350 degrees. Add potato mixture to eggs and stir well, then return all to skillet. Cook approximately 4-5 minutes over medium low heat. Then take the whole skillet and place in the oven. Bake 10-15 minutes or until a knife inserted into middle only leaves a little residue on the knife. Remove from oven and invert tortilla onto a serving platter. Let sit 5 minutes before eating.
NOTES: Traditionally, you would flip the tortilla and continue to cook the other side in the skillet. It is easier to finish it in the oven and it cooks more consistently. For variations you can add peppers or other vegetables to the potato mixture or you can top with some cheese.
Enjoy!