As a parent and former teacher, I am so appreciative of my kids' teachers. Not only do they put up with my kids all day (ha!), but they also help my kids learn and grow throughout the school year. My 5-year-old has even learned to read this year!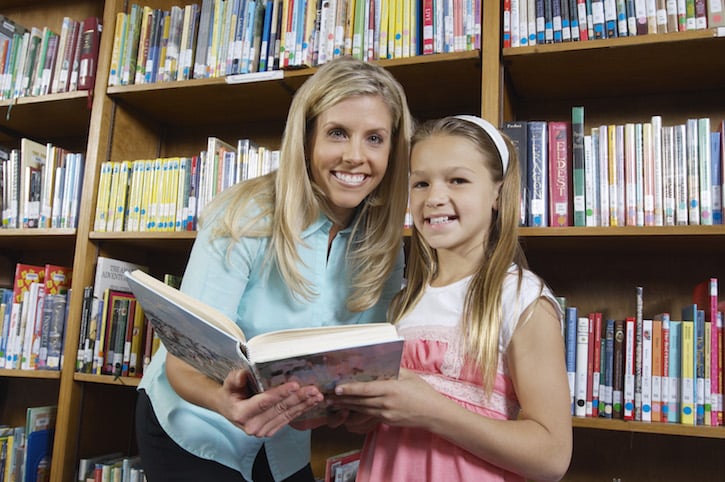 Now that the school year is starting to come to a close, it's a great time to be thinking about teacher gifts that will let your kids' teachers know how grateful you are for the work they do. Whether for an end-of-the-year commemoration or as recognition for Teacher Appreciate Week, I think it's especially fun to tip a hat to all of the summer fun and sunshine that's right around the corner!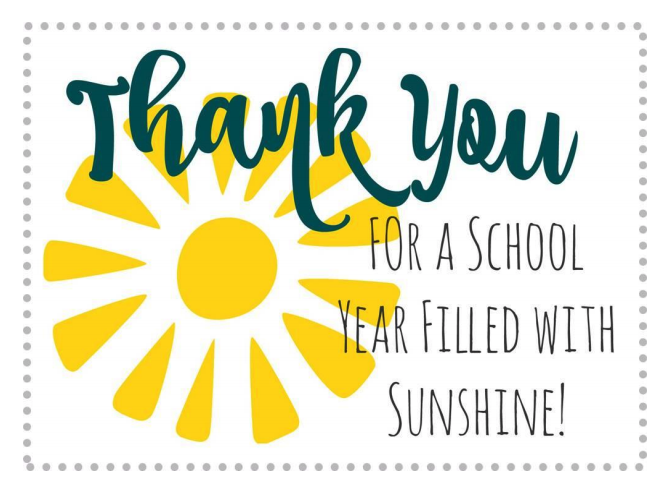 Here are a few ideas for giving an extra special, sunshine-y gift to a special teacher in your life. Plus, you can download this festive and fun FREE printable thank-you note to accompany any of these sweet gifts!
Teacher Gift Ideas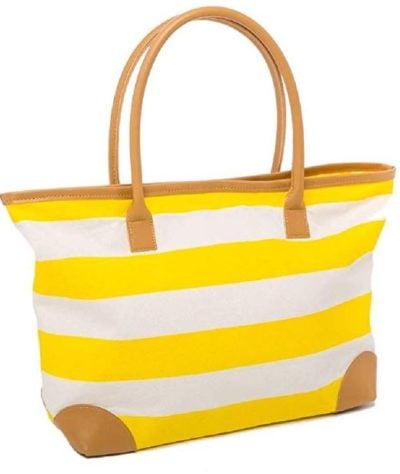 #1 – Yellow Striped Canvas Beach Bag – This bag will be perfect for summer days once school is out, or for adding sunshine as your favorite teacher totes papers to and from school each day.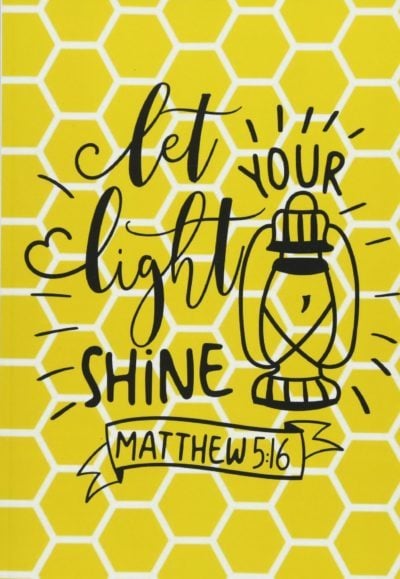 #2 – Let Your Light Shine Journal Notebook – For teachers who would appreciate a scripture verse – cheer things up with this inspiring verse from the Book of Matthew.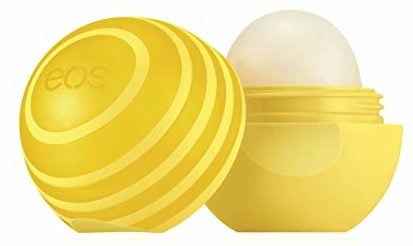 #3 – EOS Lemon Twist Lip Balm – I'm a BIG fan of EOS lip balm and this is a super practical gift a teacher can use every day, year round.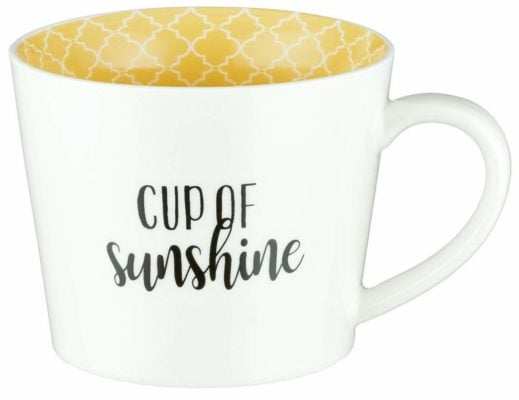 #4 – Cup of Sunshine Coffee Mug – Make a teacher's morning just a little bit easier to get started with this bright and cheery cup she can fill with caffeine to get her through the day.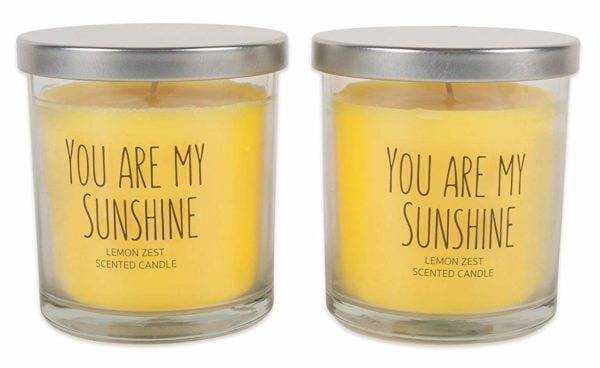 #5 – You Are My Sunshine Lemon Zest Candle There's nothing quite as invigorating as the smell of lemon. This lemon scented candle is just the thing to give a teacher a bit of easy rejuvenation.
#6 – For a "DIY Option" you can make this Lemon Sugar Scrub. Our post with easy-to-make instructions, also includes free printable labels to give your gift a finished look.