Learn how to shop your wardrobe by organizing your closet and rediscovering your own clothing and its combinations to make your wardrobe new and better!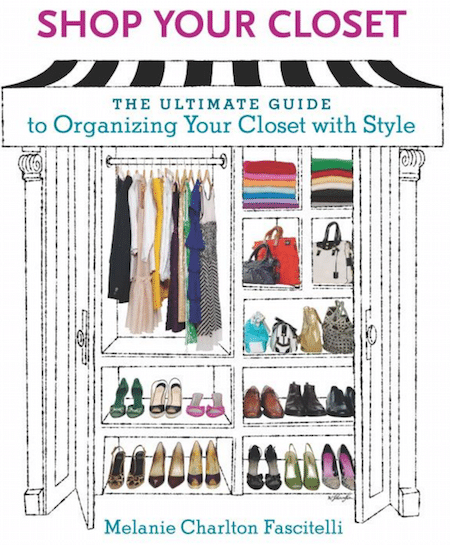 My Works for Me Wednesday inspiration this week came from a book I recently received: "Shop Your Closet" by Melanie Charlton Fascitelli. Are you always saying "I have NOTHING to wear" even though you have a closet crammed with clothes? You can solve this problem by organizing your closet.
There are a few basic steps to follow. The first is that you must go through EVERYTHING in your closet. Set aside a weekend, a few nights after work, or any time you will have a few hours to dedicate to the project. Look at every article of clothing and accessory and determine if you should keep it, throw it out or donate it. Make sure you discard anything that a) doesn't fit, b) is torn/stained, c) you haven't worn in the last two years.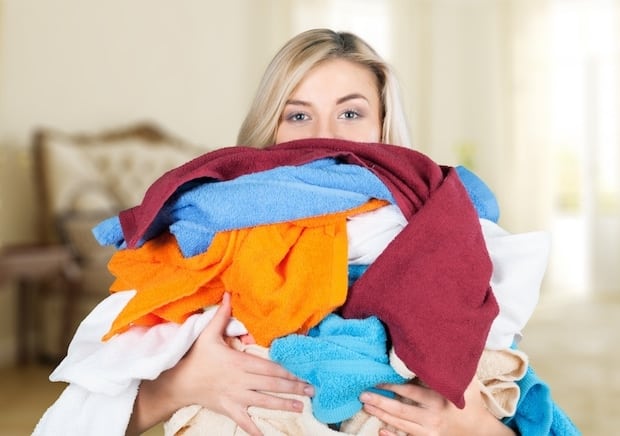 Once you have purged, it's time to organize. "Shop Your Closet" has excellent suggestions for laying out your closet whether it is a walk-in, a reach-in, or just a standing wardrobe. Some keys to remember are to either store similar items together or, if you prefer, store complete outfits together. That way you can quickly grab a shirt in the morning and have the matching pants, jacket, scarf etc right there! No more searching through piles of clothing to find what you need. Also make sure you hang items that should be hung (use all matching hangers, it really helps the "neat" look) and fold items that can store more compactly and won't become wrinkled (i.e. jeans, sweaters). Also, if at all possible, store out-of-season clothes in a separate room or closet.
After you're organized, your next task is to KEEP IT THAT WAY! At the end of the day, toss dirty clothing in the hamper and hang/fold clothing to be worn again back in place. When shopping for new clothing, review what you already have and add new items that complement your wardrobe, not duplicate what you already have (just how many black sweaters do you really need anyway???)
This method really helps to get organized and actually utilize your wardrobe to the fullest. For much, much more detail, check out "Shop Your Closet" by Melanie Charlton Fascitelli It's a quick, fun read and a great way to get inspired!