This adorable reindeer Christmas craft starts with a simple wood slice of wood to create a fun Rudolph Wood Slice Ornament!
My daughter and I were just setting up the Christmas tree. I love looking at all the ornaments we have collected over the years.
I have a felt mitten ornament I made when I was five or six. My mom was a troop leader for a girls group and we all made one. I love that ornament!
Each year, we love to make a new ornament to add to the collection.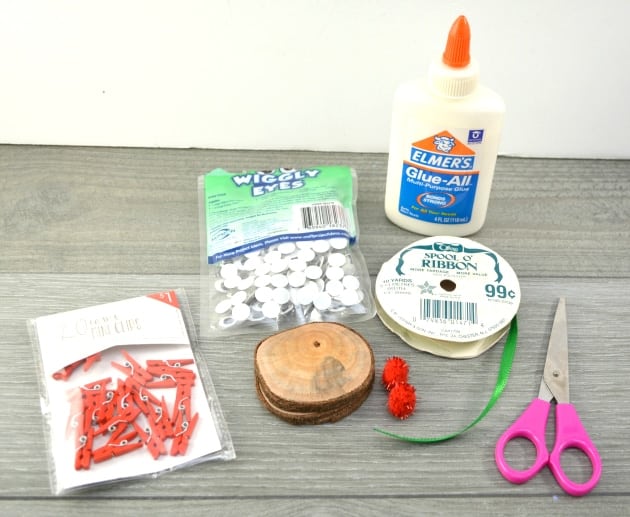 This year we decided to make this adorable Rudolph Wood Slice Ornament. We had some wood slices in our craft bin and wanted to do a rustic looking ornament with them.
What I love is this DIY wood reindeer ornament is that it's an easy kid Christmas craft. With a little help from an adult, your little one can easily participate in this fun, homemade craft project.
Natural Wood Slices

Small Red Clothespins

Christmas Pom Poms

Wiggle Eyes

Elmer's Glue-All Multi-Purpose Glue

Christmas Winter Ribbon

Rudolph Wood Slice Ornament
Supplies
Wood slices
Miniature red clothespins
Sparkly small red craft pom poms
Wiggly eyes
Craft glue
Ribbon
Scissors
A drill with small drill bit (Not needed if you buy wood slices with holes pre-drilled)
Directions: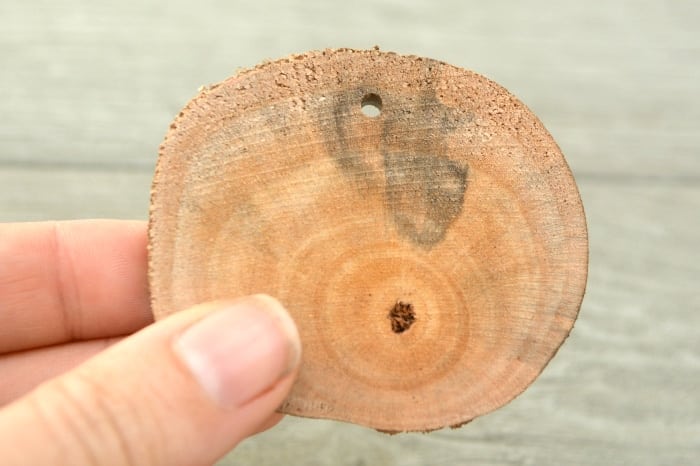 Step One: Begin by drilling a small hole in the top of your wood slices. You can skip this step if you purchased wood slices with a pre-drilled hole, or you can use glue to attach the ribbon at the end instead.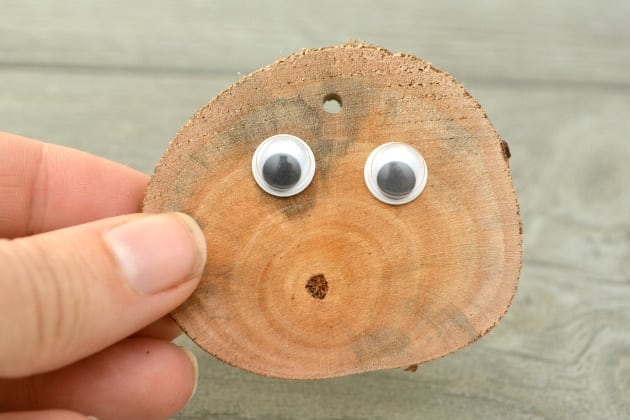 Step Two: Glue on two wiggle eyes to the front of your wood craft slice.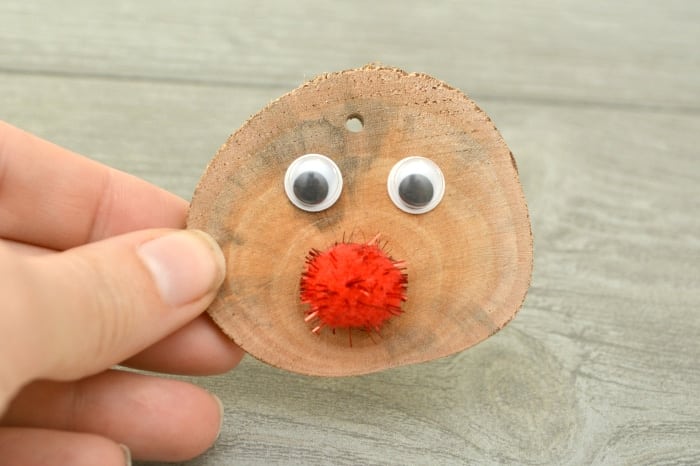 Step Three: Use glue to attach a red sparkly craft pom pom to the front of your wood slice.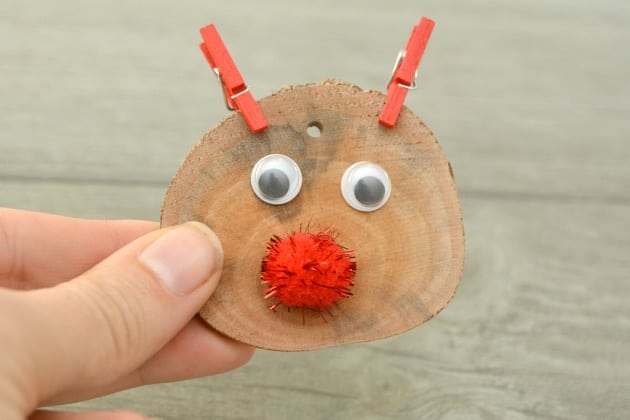 Step Four: Attach two mini red clothespins to the top of your wood slice, one above each eye.
/>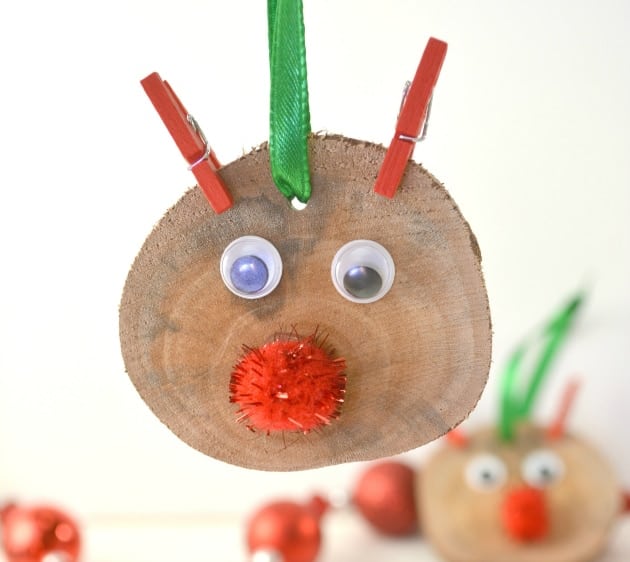 Step Five: Thread a piece of ribbon through the hole in your wood slice, and tie it to make a loop that will be used to hang your ornament. You can also use glue at this point to attach the ribbon to the back of your wood slice if you do not wish to use a drill at all.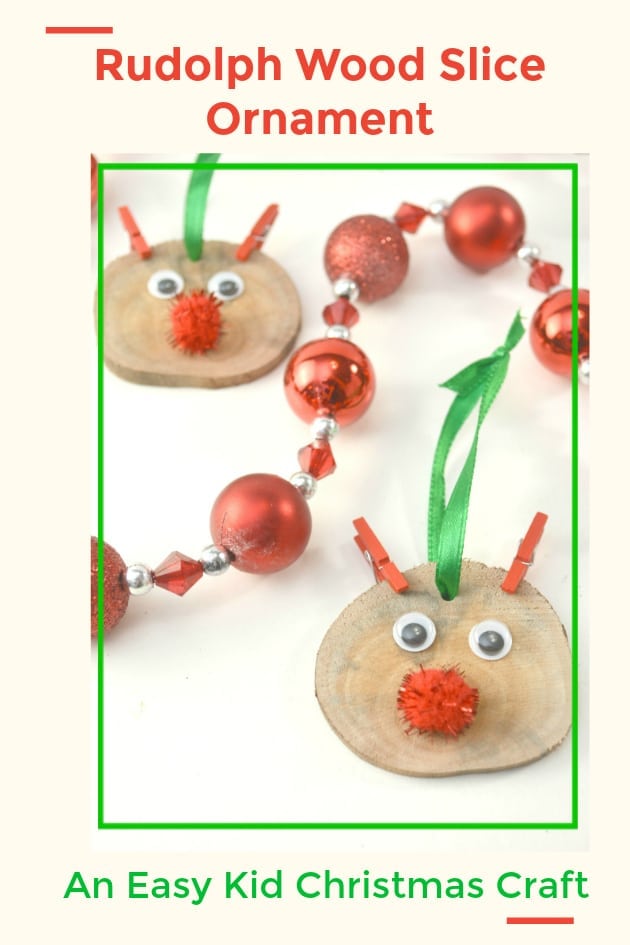 Now you are ready to hang your adorable Rudolph Wood Slice Ornament on the tree!