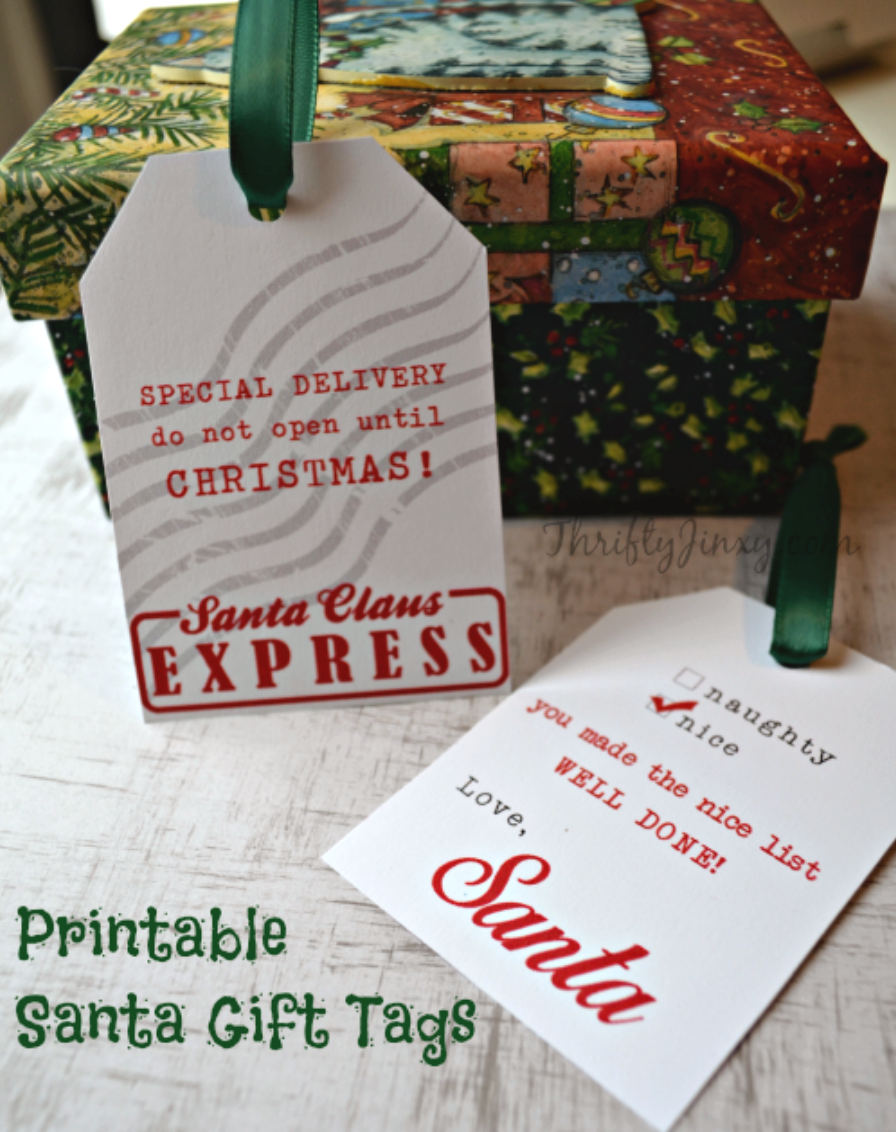 Printable Santa Gift Tags
Santa will soon be bringing his presents to all of the good girls and boys! How is he going to address them? With these free Printable Santa Gift Tags of course!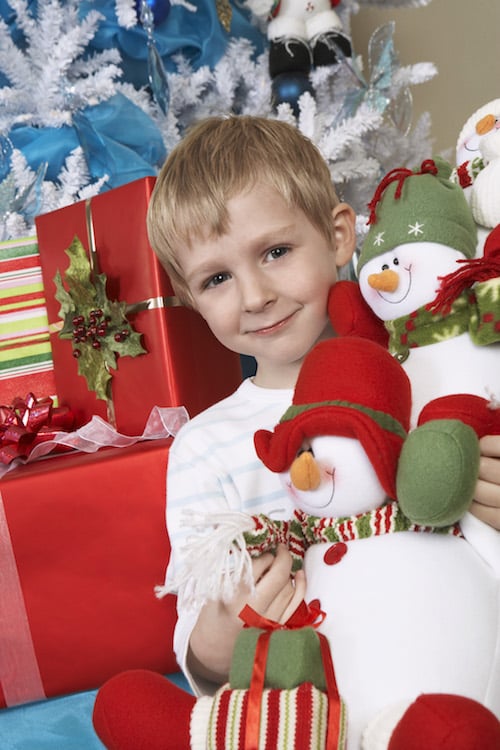 These tags look cute on any Christmas package and are very helpful as the kids start to get older and recognize mom's and dad's handwriting. This is a great way to help keep things secret and steer them off the trail!
The tags are also perfect for Secret Santa exchanges at work or school. No one will be able to figure out that YOU are Santa!

Printable Santa Gift Tags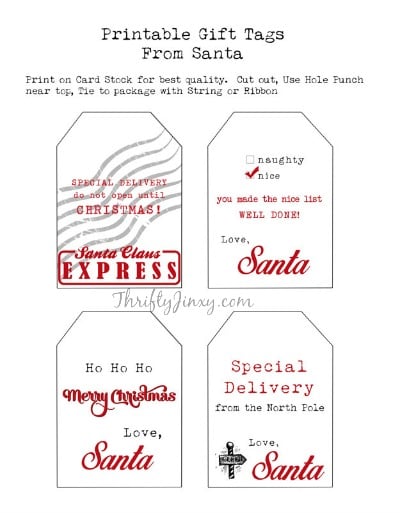 To make your tags, just print out the Printable Santa Gift Tags (on heavyweight paper or cardstock is best). Then use a hole punch to punch a hole in the top center of the tag. Cut a small length of ribbon, thread through the hole and tie.
Looking for some more fun Santa-themed freebies? We have a whole list of Santa Freebies with letters, calls, coloring pages, jokes and MORE!