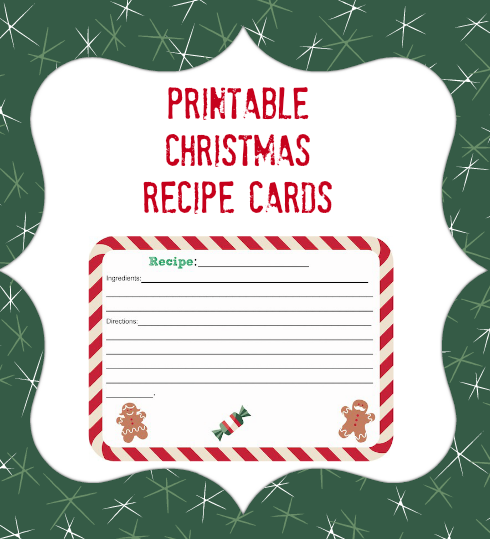 It's the holiday season and that means its the time for all kinds of delicious homemade goodies. Whether it's full dinners from appetizers to soup to entrees and sides or all the sweet stuff we love like candy, cookies, cakes and more – we all love those holiday recipes.
If you plan on giving your homemade baked goods as gifts this year you may want to print out a cute Printable Christmas Recipe Card to share the recipe along with your gift. Or, if a friend or family member asks for the recipe of something you serve at your holiday party, you can jot it down for them. You might even want to fill out a few of them ahead of time to keep on hand for those requests.
Another idea for a fun gift is to make a card for each of your favorite recipes and put them in a small album. A few years ago my mom collected all of my grandma's classic cookie recipes and gave them to me and my cousins. It was such a wonderful gift! Just click below to print.

Printable Christmas Recipe Card