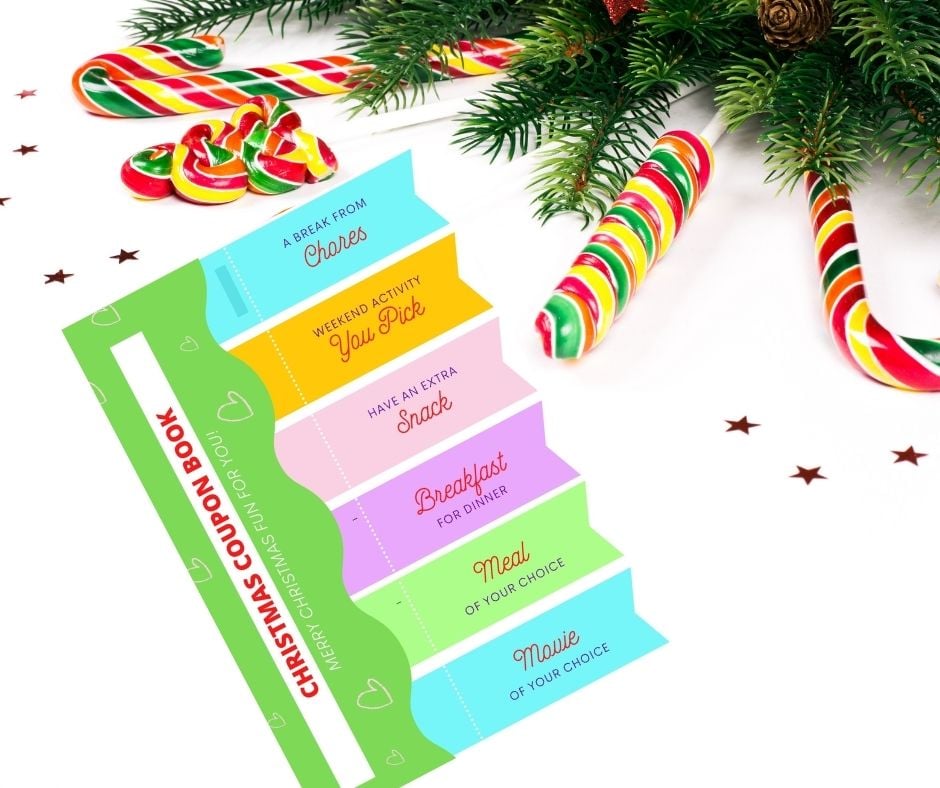 Need a last minute Christmas gift? This cute little Printable Christmas Coupons book is full of special little things you can do to make the recipient happy in the months following the holiday.
There are coupons like movie night, breakfast for dinner, skipping chores and more.
Just view the Printable Christmas Coupons Book here, then print it out and it's ready to give!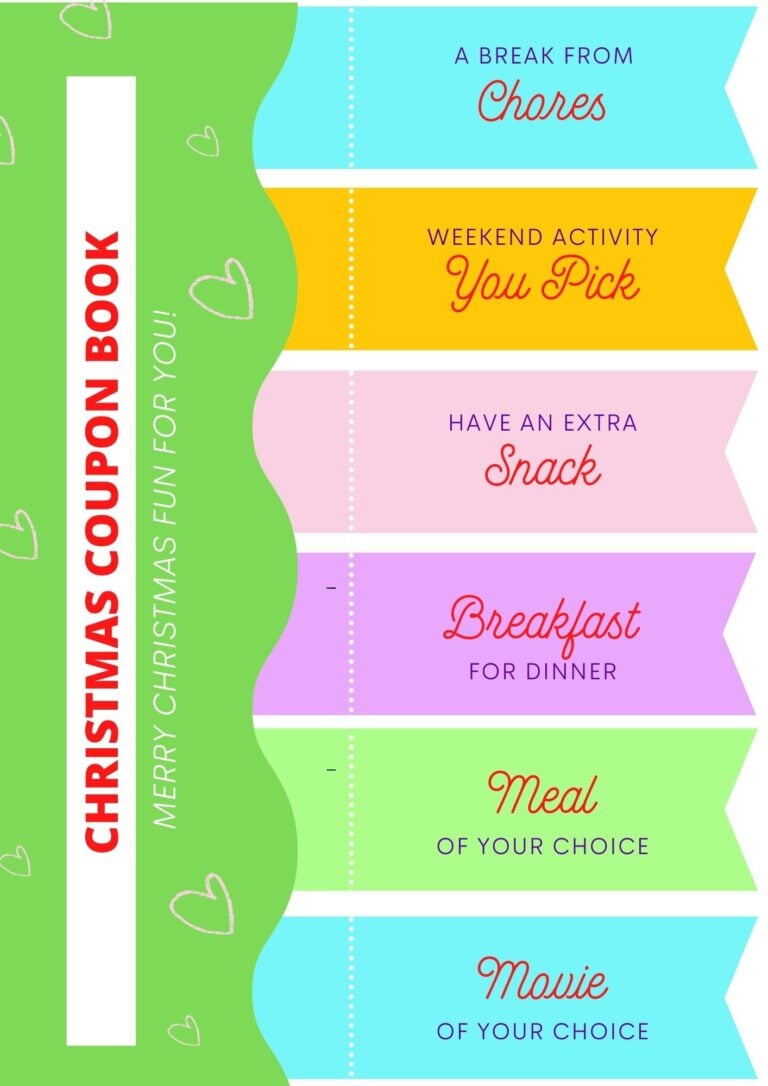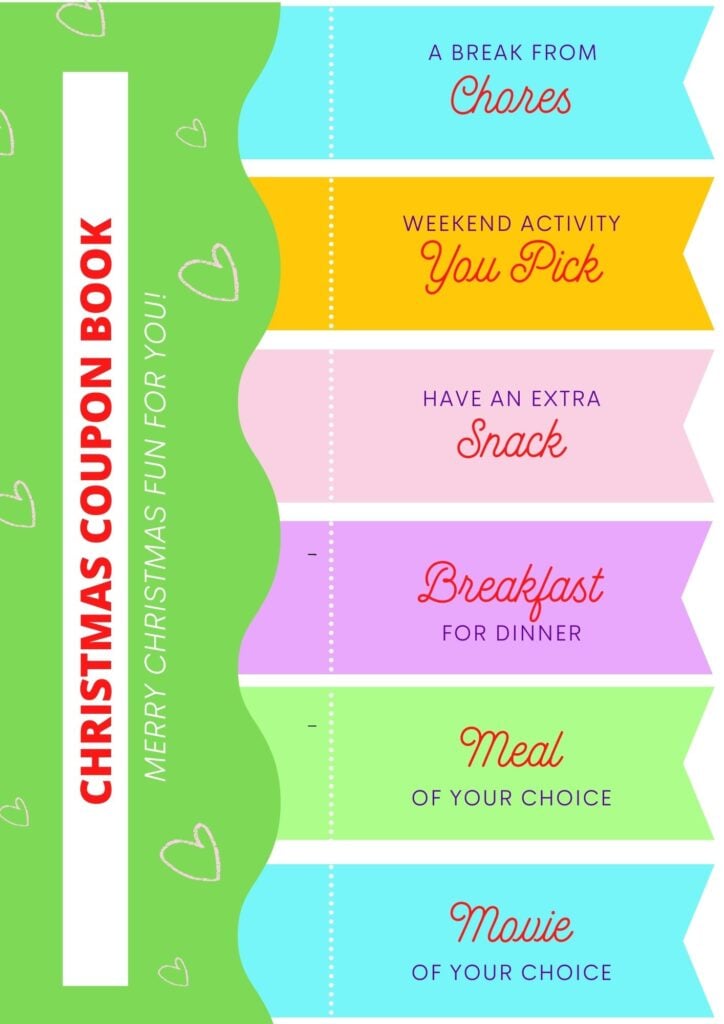 If you prefer actual book format versus one sheet, you can print it out on card stock, cut out the individual coupons, use a hole punch to punch a hole through the corners and string a piece of twine or thin Christmas ribbon through the hole and tie in a bow to make a cute presentation.