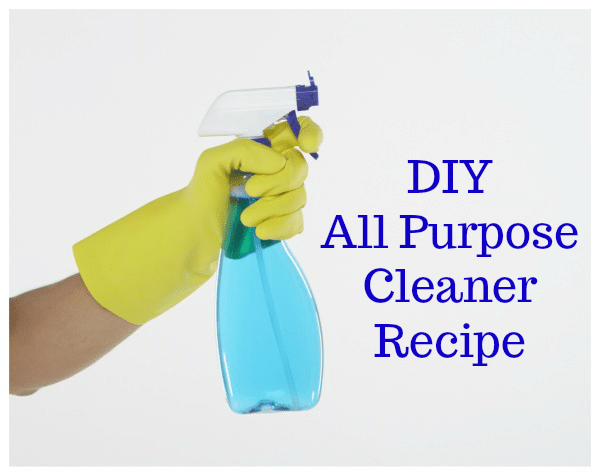 I was looking through an old recipe box today (some of those cards are over 20 years old!) and I found a recipe that I used to make for all-purpose cleaner. I forgot how good this was and decided it's time to start making it again. It is VERY cheap to make and works well.
You probably have all of these ingredients for the cleaner in your house already. I you don't each of the ingredients are very inexpensive to pick up at the store. The final product works super well and will save you money in the long run.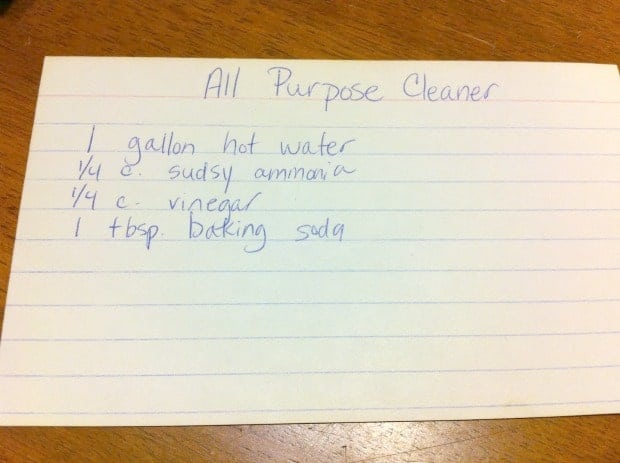 Make Your Own All-Purpose Cleaner
Ingredients:
1 gallon hot water
1/4 c sudsy amonia
1/4 c vinegar
1 Tbsp baking soda
Directions:
Mix well and store in spray bottles or, if using for floors, you can store in an empty milk or water jug.