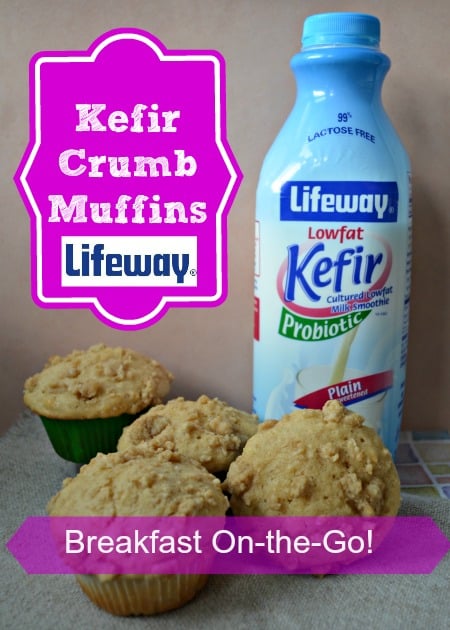 With our busy and hectic lives, it's hard to always eat a healthy diet. When you're always on the run, it's tempting to skip meals or grab a not-so-good-for-you bite to eat. I know that when I am really busy I will often put off meals until I am absolutely starving and then any willpower I might have to choose a healthy meal and make sure I get things I need like vitamins, minerals and probiotics goes right out the window.
If I have easy-to-grab and good-for-me foods readily available, that healthy eating plan is much more likely to succeed. One of the hardest times of the day is breakfast. On days that I stay home, I am pretty good about making myself a big smoothie that has frozen pineapple, mango and strawberries along with a banana, spinach and Lifeway Kefir. It's an easy way to get my day off to a bang with a bunch of good nutrition.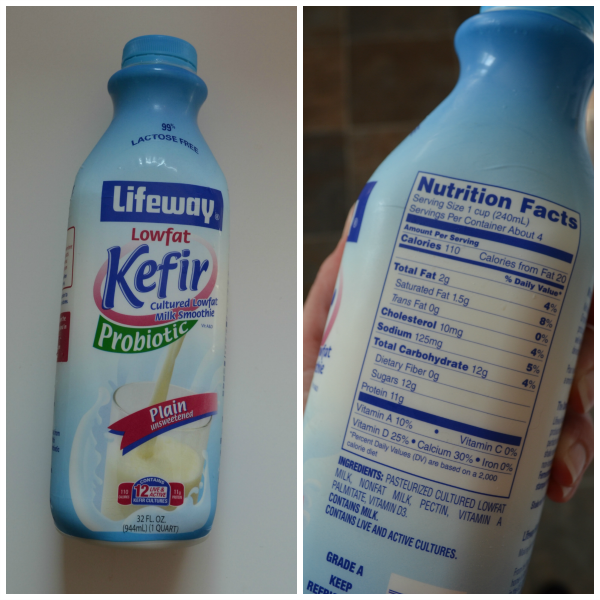 One of my favorite parts of my smoothie is the Lifeway Kefir Lowfat Cultured Milk Smoothie I put into it. It actually tastes great by itself too – with a smooth, tart taste. It's similar to yogurt and originated in Eastern Europe over 2000 years ago. Lifeway Kefir contains 12 live and active Probiotic cultures that support the immune system and balance digestive health. It's naturally Gluten Free, 99% Lactose Free and contains No Artificial Sweeteners and is rich in Calcium. To top it all off, Lifeway Kefir only uses milk that comes from cows that are not treated with pesticides, antibiotics, or synthetic growth hormones. The cows are grass fed and GMO free.
Back to my dietary woes: Anyway – – As I said, days that I stay home are usually good. But, days I'm running out of the house I often don't take time to eat breakfast first and that often means heading to a drive-thru and getting something that is usually filled with fat and empty calories. Not how I want to start the day!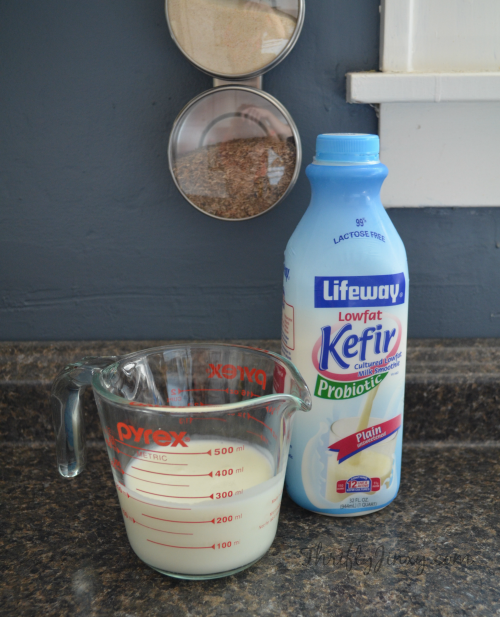 That's where this awesome Kefir Crumb Muffins recipe comes in! As I head out the door on a busy morning, I can grab one of those along with a piece of fruit and feel happy to be eating something homemade! This recipe is easy to adjust to make it as healthy, or unhealthy as you want it to be. I have made a variation with half whole wheat flour and it still tastes great. Another option is subbing applesauce for half the butter in the muffins and/or a Tbsp of soy flour in place of one of the eggs. You can leave off the crumb mixture for a healthier muffin, or if you want to go for a more decadent treat, double the amount of crumb mixture!
Kefir Crumb Muffins Recipe
Ingredients
Muffins:
2 cups flour
1 tsp baking powder
1/2 tsp baking soda
1 tsp cinnamon
1/2 tsp salt
1/4 cup butter, melted and cooled
2/3 cup sugar
2 eggs
1 tsp vanilla extract
1 cup Lifeway Kefir
Crumb Topping:
1/4 cup flour
2 Tbsp brown sugar, packed
2 Tbsp butter
1/4 tsp ground cinnamon
Preheat oven to 375 degrees. Line 12 muffin tins with paper liners or grease/spray with cooking spray.
To make topping, mix all four ingredients in a bowl and pinch together to make large crumbs. Set bowl in the freezer while making the rest of the muffins.
To make muffins, whisk together flour, baking powder and soda, cinnamon and salt. Set aside. In a large mixing bowl, mix together butter, sugar, eggs, vanilla and Kefir. Stir dry ingredients into wet ingredients, stirring only until combined. Let batter sit for five minutes.
Spoon batter into muffin tins. Top each muffin with the crumb topping. (If necessary, break crumbs apart with fork before using.) Press down a bit to make sure crumbs stick.
Bake 18-20 minutes or until golden.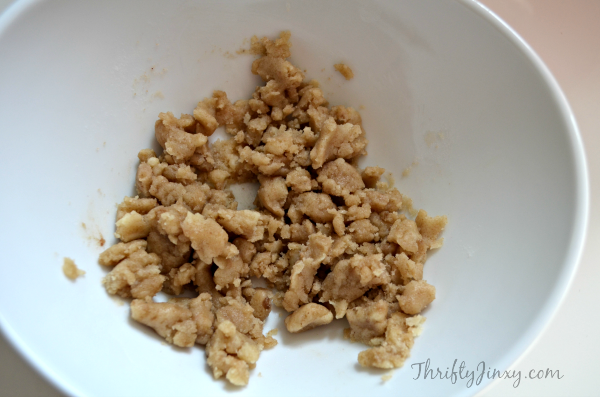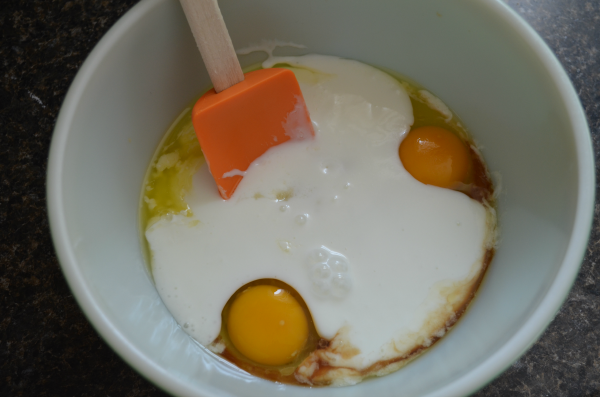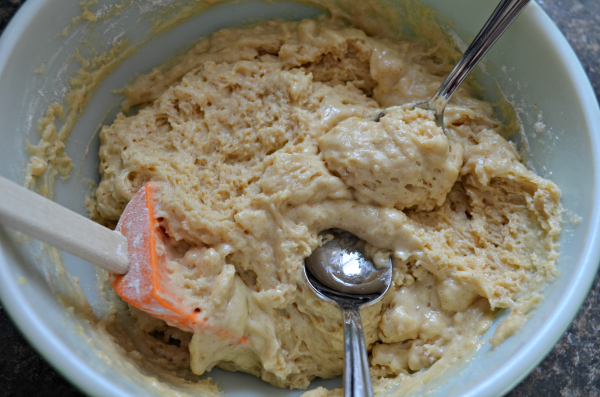 Coupons: Be sure to sign up for the Lifeway Kefir newsletter so you can receive coupons to save on your purchase.
Find out more about Lifeway Kefir on their Facebook page.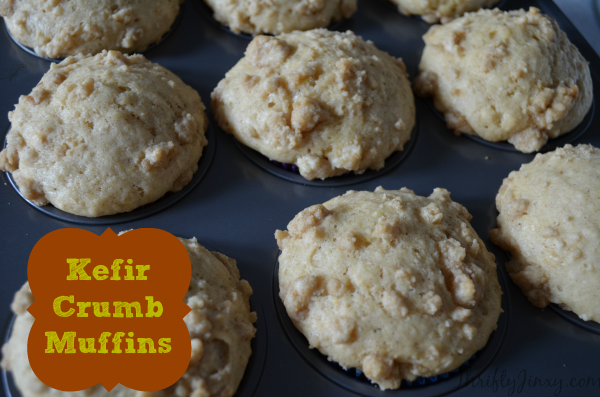 #KefirCreations #CollectiveBias