Fresh cut trees usually last 4-6 weeks when it is well taken care of properly. Use these tips to make your Christmas tree last longer!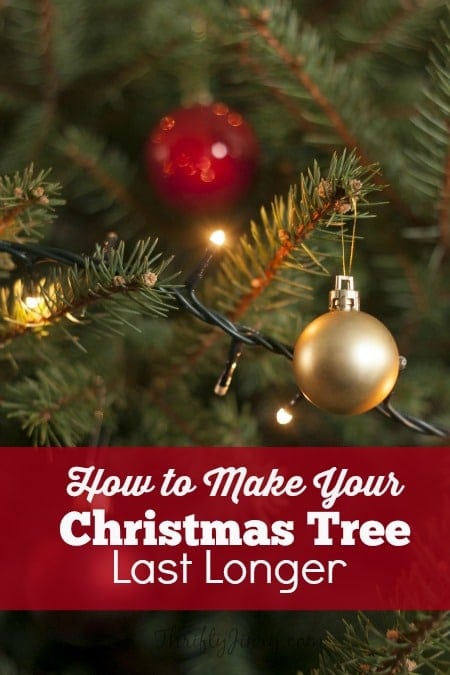 Having a fresh Christmas tree can make your home look festive during the holiday season. For years and years we had an artificial tree, but we recently switched to using a fresh tree.
It's a pleasure not having to store that HUGE artificial tree box in our tiny house any more. Plus, I just love the smell of a fresh tree and having that bit of nature inside the house!
Fresh cut trees usually last 4-6 weeks when it is well taken care of properly. Want to know how to make your Christmas tree last longer? Here are a few helpful tips.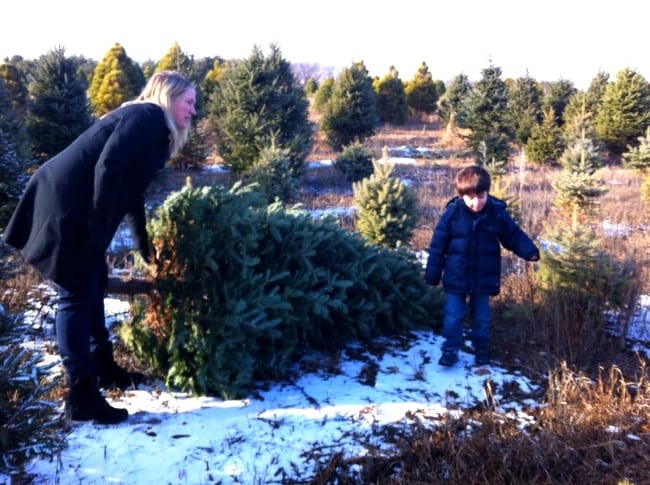 How to Make Your Christmas Tree Last Longer
Choosing the right species of tree- Some people don't know that there are some species of trees that last longer than others. For example, Eastern Red Cedar trees are known to dry out fast, lasting only about 3 weeks after you cut it. However, tree species such as Balsam Firs don't dry out as quickly and can last up to 6 weeks after you cut it.
Properly cutting the trunk of the tree- Even though you get your tree from a tree farm, chances are the tree that you choose has been cut and sitting for a few days. The part of the tree that soaks up water gets clogged during these few days. By just cutting ¼ of an inch from the tree trunk can get it unclogged.
Storing the tree for the ride home- Most people transport their Christmas tree from the farm to their home by putting it on top of their vehicle. However, if your drive is a longer one and you don't put some type of covering on the tree, the wind can easily dry your tree out. Covering it with a blanket or tarp can help ensure your tree stays fresh.
Choosing the right location for your tree- Making your tree last longer has a lot to do with where you place the tree in your home. It is important that you place the tree away from cold drafts or heating sources. Too much heat or too much cold can quickly dry out the tree.
Properly water your tree- Once you get the tree home, it is crucial that the tree trunk stay moist. Immediately put the tree in a tree stand when you get it home. The faster you get the tree in water, the longer it will last. All you need is plain water, tap water work perfectly fine and check the tree twice a day to ensure it has enough water.