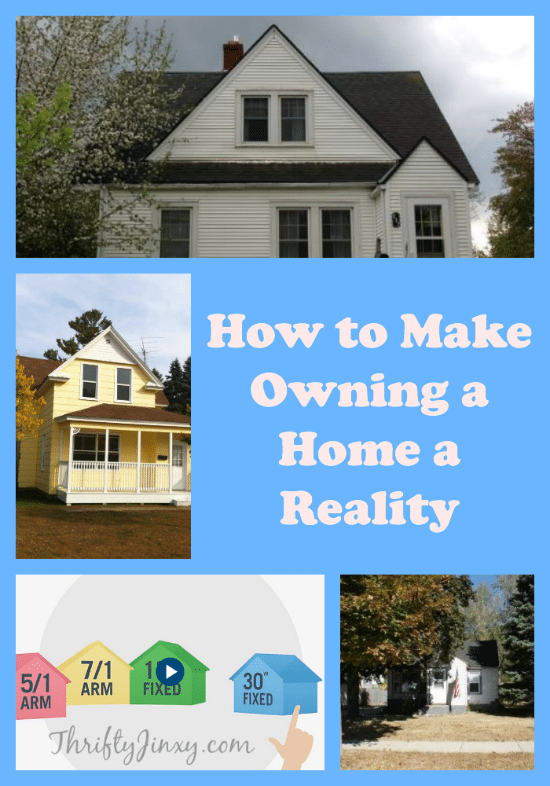 Home ownership is part of the American Dream and something on the must-have list for many of us. There is a feeling of pride and security that comes with owning your own home and it is an achievable goal if you work at it!
For my husband and I, the road of home ownership has taken a lot of twists and turns. As soon as we started planning to get married, we also started planning to buy a home. Since I tend to be thrifty (thus my site name Thrifty Jinxy), we had already been working on the first key to buying a home – saving money!! Every time we cut a coupon, ate at home instead of a restaurant, or passed on an expensive purchase, we knew that money could go toward a bigger goal of a home instead.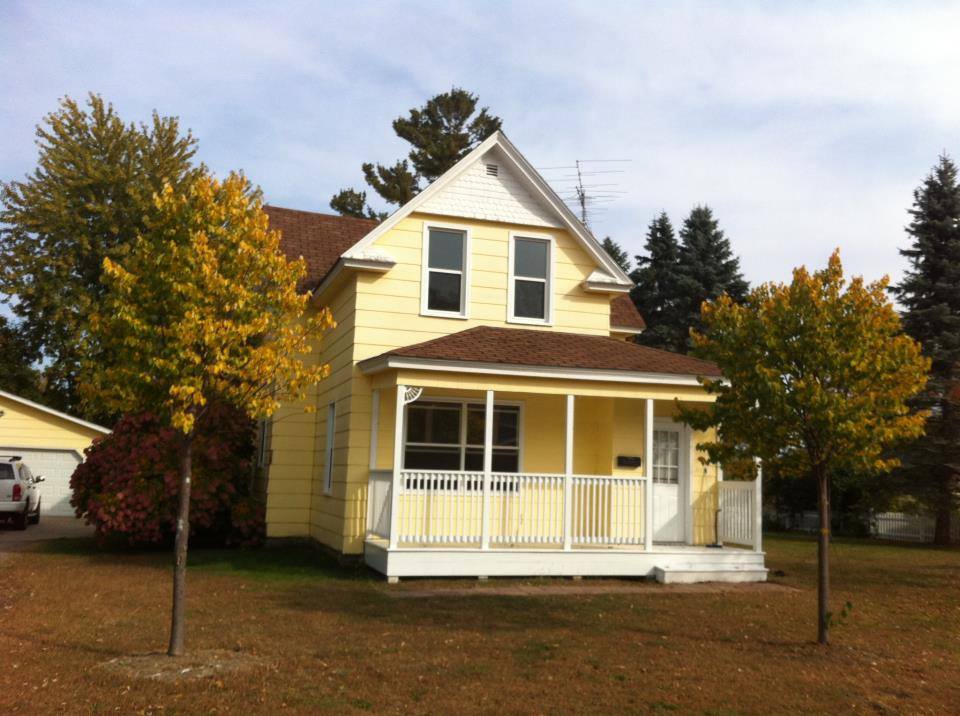 Our personal path started with us buying a condo down the street from our apartment. In our circumstances we paid a tiny amount of rent because we were living in the rent-controlled apartment my husband's family had lived in for 20 years. So, we actually rented out that first home and kept living in the rent-controlled apartment, which let us do more SAVING!! We were glad we were patient because the following year a house across the street from our apartment came up for sale. It was a house my husband had always wanted to live in since he was a boy and we were glad we had taken the steps necessary to be able to buy that house!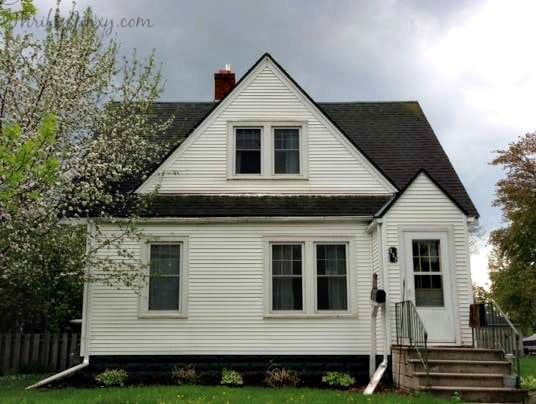 If you're looking to buy a house for the first time, here are a few helpful tips from Capital One.

Tips for First-Time Homebuyers
Start the home buying process by figuring out how much home you can afford. It's important to start looking in the right price range. A rule of thumb is to select houses that are 2.5 times your annual salary.
— Ideally, your monthly housing payment shouldn't be more than 28 percent of your gross household monthly income.
–Use an online mortgage calculator to help figure out what you can afford.
Your financial history is important too. Lenders look at income, assets, job history, credit score, total debt and how much you're willing to put down as a down payment.
The traditional estimate for a down payment is 20 percent of the purchase price of the house, which can lower your monthly payments and avoid mortgage insurance better than a lower down payment.
Remember that closing costs can add to the amount you need to close your loan and take possession of your new home. Look them over carefully, because they can vary from one lender to another.
Mortgages come in all shapes and sizes, and which one you choose depends on a lot of variables, including your budget, the amount you can afford to put down, the interest you'll pay and the term length. All mortgages have pros and cons, but starting with at least a top-line understanding of what's available is important as you save for this major purchase.
I'm glad that we followed these guidelines because they allowed us to not only buy our first home, but other houses over the years and also rental properties that have helped us to secure our future in other ways. Home ownership can be an important building block in your overall financial picture.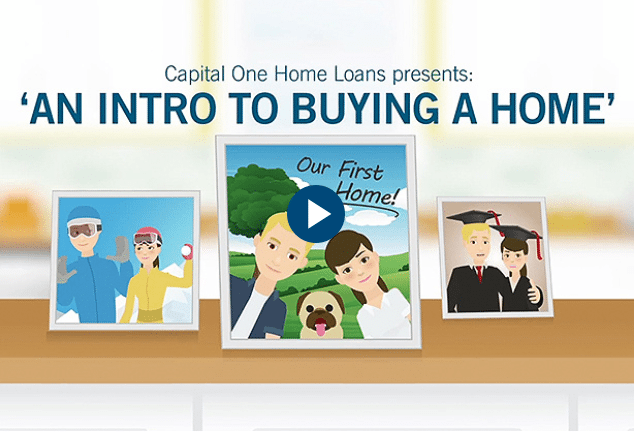 If you're thinking about the journey to home ownership, check out the Capital One Home Loans Online Neighborhood. It's a free online resource where you can learn all about home buying. We've gathered easy-to-understand articles and helpful videos, as well as information about Capital One's Home Loans offerings. This helpful tool covers all stages of the home buying process – from deciding whether now is even the right time to buy and how much home you can afford, to the documents you need to apply for a mortgage.
What is your home ownership dream?
I was selected for this opportunity as a member of Clever Girls and the content and opinions expressed here are all my own.