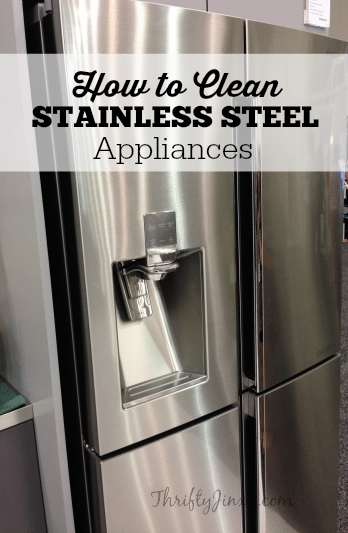 Many people choose to have stainless steel appliances in their kitchen because they are rust and corrosion resistant. However, dirt, grime and dust still get on these appliances and really show.
The good news is that they can be easy to clean. Once you know how to clean stainless steel appliances you'll be on your way to enjoying your shiny, spot free kitchen.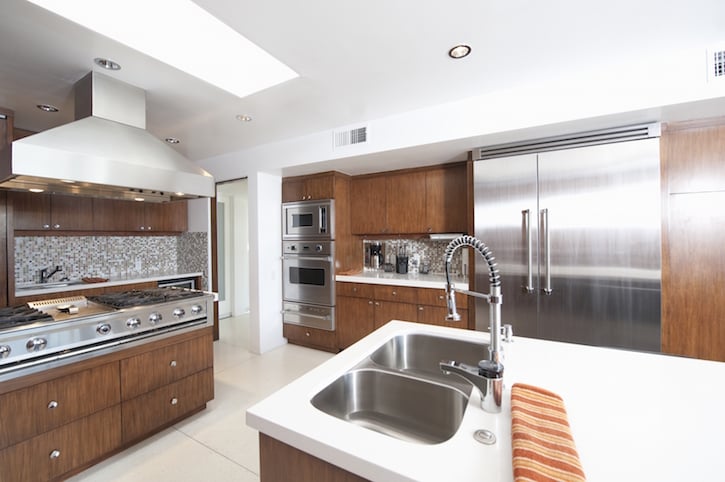 How to Clean Stainless Steel Appliances
Warm water and a soft cloth – Basic everyday cleaning of stainless steel appliances can be done simply by using warm water and a clean, soft cloth. It is important that you get rid of all the water spots, however, as marks can be left behind from the minerals in the water. You also want to be sure that you clean in the direction of the polish lines in order for the stainless steel to look its best.
Mild dish soap and a soft cloth – If you find that your stainless steel appliances need a bit more elbow grease to clean, you can use mild dish soap and a clean, soft cloth. You can either add some mild detergent to a sink filled with warm water or you can add a small drop of mild dish detergent to a clean cloth and add some warm water to the cloth so it becomes filled with soap suds. Once you clean the stainless steel, be sure you rinse the area so that it won't stain or spot.
Glass cleaner – One of the biggest things you will notice with stainless steel appliances is that fingerprints are easy noticeable. Just spray the area with some glass cleaner and clean with a soft cloth in a circular motion. Be sure to rinse the area thoroughly and dry with a clean cloth.
Stainless steel cleaner – There are times when you may need a special stainless steel cleaner such as when you encounter stains or scratches or when your stainless steel needs polishing. Be sure to read the directions on the cleaner and test in a hidden area first.