It's easy to make healthier pancakes from a mix by making just a few additions and changes.
When I make pancakes, it's usually from a mix because usually a couple times of year there will be a deal where between the sale price and coupons the mixes are free or just pennies a box.
Unfortunately, there isn't much as far as nutrition or fiber in the boxed pancake mixes!
So, my solution to make healthier pancakes from a mix is to add a bit of my own fiber. What you can do is simply add 1-2 Tbsp of oat or wheat bran (I use a combo of both) to the smallest sized batch of pancakes – add more for larger batches. If you want to make sure your pancakes are still fluffy, also add 1 scant teaspoon of wheat gluten for every tablespoon of bran. You can buy all of these things in the bulk section of your food co-op or health food store (or get online) and they are very inexpensive.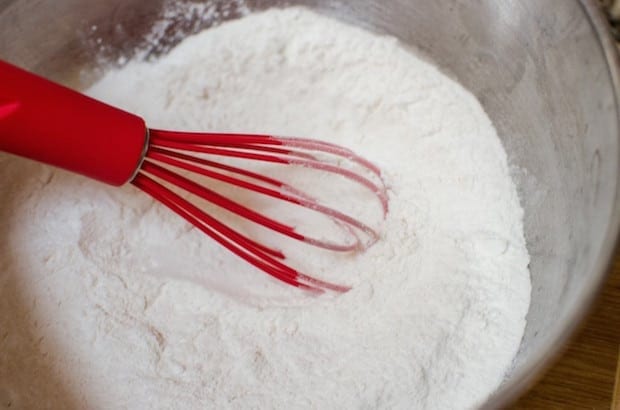 If you want your pancakes to be even healthier, throw in some blueberries. (Defrosted frozen berries are fine.) YUM!!!
Want to skip the box mix altogether? Use our recipe for homemade pancake mix!