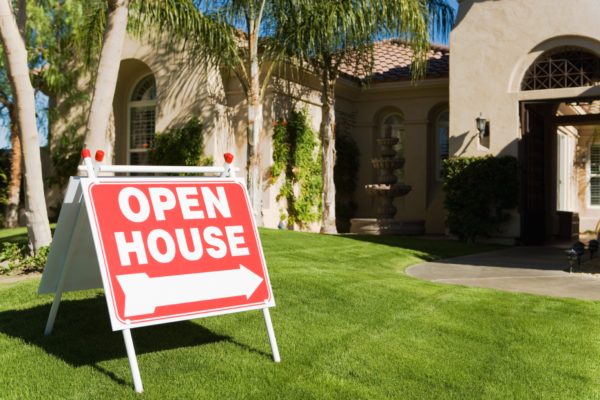 My husband and I have lived in our current house for over ten years now (ever since we were first married), and we've come to the conclusion in the last several months that it is most definitely time to move. We'd originally thought that we would live in this house for about five years, but it's now been twice that long and five children later. Let me tell you, seven people in a three-bedroom townhouse is not an ideal situation!
So, we've started the process of looking for a new house as well as considering what we need to do to get our current house ready for sale. If you're in a similar situation, here are some tips to help you out:

How to Get Your House Ready for Sale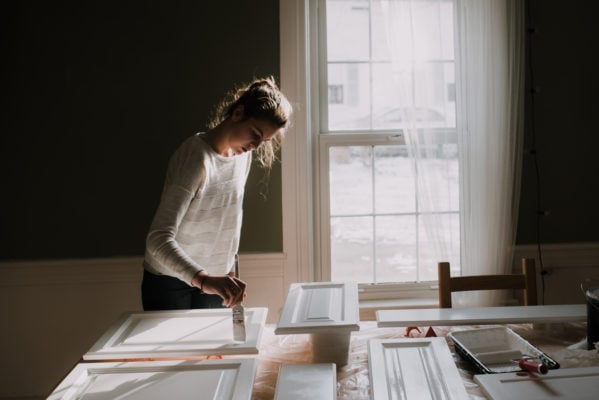 #1 – Fix Up Your House
You've lived in your house for a while and have no doubt become accustomed to its unique quirks – the front doorknob that sticks just a little, the loose hinges on the door out to the garage, the dent in the living room wall, the nail polish stain on the bathroom floor…you get the picture. Potential buyers are definitely going to notice those things, so it's time to fix them up! Bring in your friends and ask for outside opinions of things that need to be done in your house. Make a list and get to work, or hire a handyman to take care of those odds and ends.

#2 – Be Ready for Showings
When you're selling your house, remember that it is an object that you are trying to sell in a reasonable time frame. The longer it is on the market, the less likely it is that you'll get your full asking price. So yes, while it is a pain to have to frequently leave your house for showings, it's best to be as flexible as possible so that lots of different buyers have the opportunity to take a look at your house.

#3 – Clean, Clean, Clean
Get your house in tip-top shape! You'll not only need to fix it up, but you'll also need to be sure it's as clean as possible. Focus on everything from the exterior siding to the interior baseboards, and all things in between. You may want to bring in a cleaning crew to help with that initial deep clean. I know I'll be doing that! (Five kids, remember?) Do what you can to make the house smell clean and fresh, too.

#4 – Declutter and De-Personalize
It's important to keep your buyer in mind. You are selling the house, not all of your belongings. It's best to de-personalize your house and declutter as much as possible. And hey, it'll help you as you move into your new house, too, as you won't be moving in a bunch of junk. Carefully go through your house and figure out what you really want and need to bring with you in your move. Donate or trash the rest.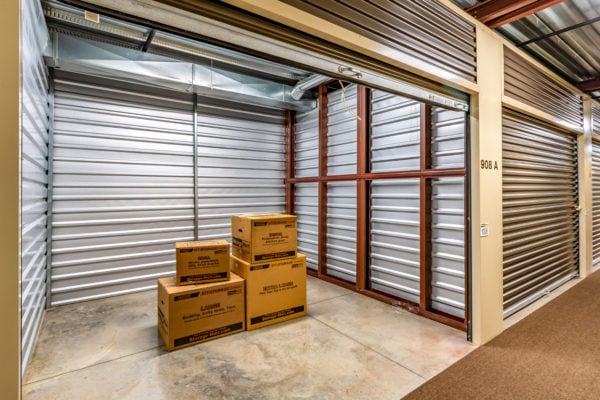 #5 – Store Your Extra Belongings
Once you've decluttered, it still makes sense to store your extra belongings. Just about every house shows better with less stuff in it, especially large furniture. Take half your belongings out of the closets so that potential buyers can see the storage space available. Box up your family photos, memorabilia collections, and personal keepsakes and store them in a safe location. Remove all but the most essential pieces of furniture and save those extra end tables and bookcases for your new house.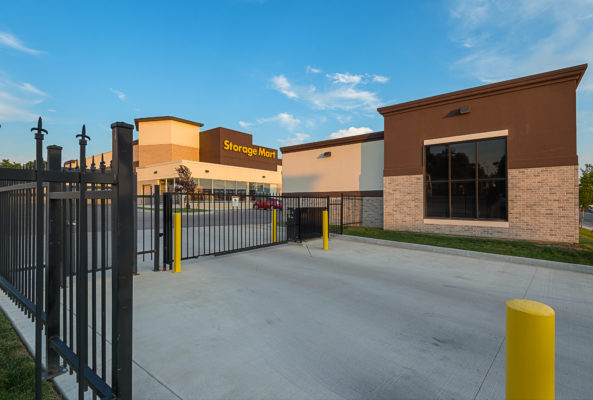 StorageMart Self-Storage
Need a place to put your extra belongings? Consider StorageMart! StorageMart is dedicated to delivering a warm and friendly self-storage environment and to satisfying every customer. These values support their commitment to providing the highest level of service to their customers as well as to their community. StorageMart prides itself on their low carbon footprint, and they often up-cycle former industrial or commercial buildings to repurpose them into self-storage facilities.
For a peek into how clean and convenient StorageMart facilities are, check out As Seen on Modern Living with Kathy Ireland as she interviews StorageMart CEO Cris Burnam:

Benefits of StorageMart
No long-term contracts required. Whether you need a storage facility for a week or a year, they've got you covered. You're not required to sign a long-term contract.
Save money. StorageMart has no deposits, affordable rent, and free month specials.
Security measures in place. Their facilities offer a variety of security measures for added peace of mind, including 24-hour video surveillance.
Convenience and care. Many units are climate-controlled, making them an extension of your living area. I live in Minnesota with a lot of temperature variation and inclement weather, so climate-controlled storage is a must! Depending on the unit you select, you may also be able to drive right up to it and unload your belongings.
Are you planning a move in the near future? Let us know some of YOUR tips to get your house ready for sale!