I don't know about you, but even though I am a fully grown adult I still like to get gifts that are FUN! Sure, clothing is nice to receive and I can always use a gift card or something pretty like jewelry or a scented candle, the presents that make me happiest are always the ones that I can play with or they make me smile. Maybe that means I'm a big kid. If so, I'm fine with that!
If you have a fun-loving adult on your shopping list, check out these Fun Gifts for Adults Who are Kids at Heart. Of course, you can always feel free to give them to ACTUAL kids too!

Fun Gifts for Adults Who are Kids at Heart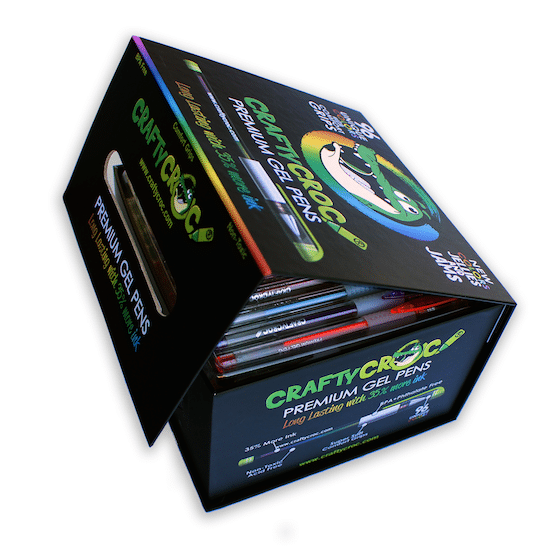 I discovered Crafty Croc Liquid Chalk Markers last year (which are totally fun!), but now Crafty Croc has added Gel Pens as the latest addition to their family. I LOVE this huge gel pen multipack that includes 96 unique colors. These coloring pens come complete with an integrated premium carrying case, super soft comfort grips, and non-toxic inks that let you color in organized style! Assembled piece by piece with care and attention to every detail, you'll love what this set offers.
Our 96-color variety collection contains no duplicate shades so you get maximum color selection at a value. In addition to the exclusive new colors "Jellies & Jams," you also get a wide variety of rainbow shades, luminous glitters, bold neons, and more. This unique color selection uses high-quality inks that won't smear or bleed, and lay down thick color on light or dark surfaces without skipping. Each pen is loaded with 35% more ink than standard pens, which means you'll have more time to be creative. If you know someone who loves adult coloring books, this set of 96 Crafty Croc Gel Pens is the PERFECT gift!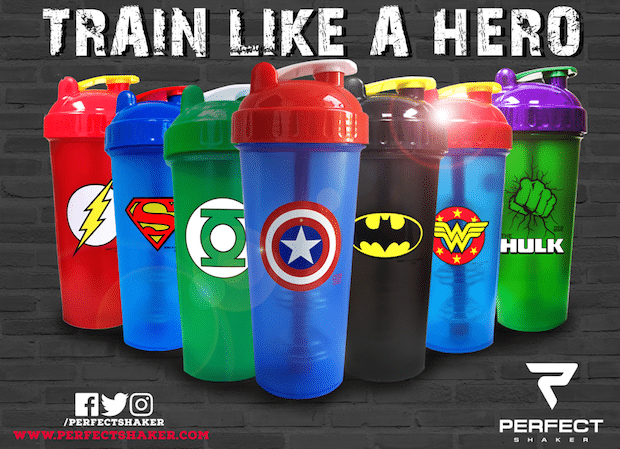 PerfectShaker Superhero-Themed Cups
Are you ready to go Hulk mode at the gym? Feeling like Wonder Woman at the squat rack? Think you could get in the ring with the mighty Superman? Step up your game and reach your fitness goals with inspiration from the PerfectShaker's new superhero-themed shaker cups.
Every athlete, fitness fanatic and weekend warrior knows preparation is key for success. The PerfectShaker is the perfect fitness accessory to hydrate and fuel, like your favorite hero. The 100% leak-free guaranteed BPA-free cup comes equipped with a stay-open flip cap, screw on lid and extra wide mouth to make consuming easier. It's also the only bottle with ActionRod Technology with the agitator bouncing up and down to create delicious and nutritious mixes. Choose from Batman, Superman, Captain America, Wonder Woman, Flash, Hulk, Green Lantern, Deadpool or The Punisher.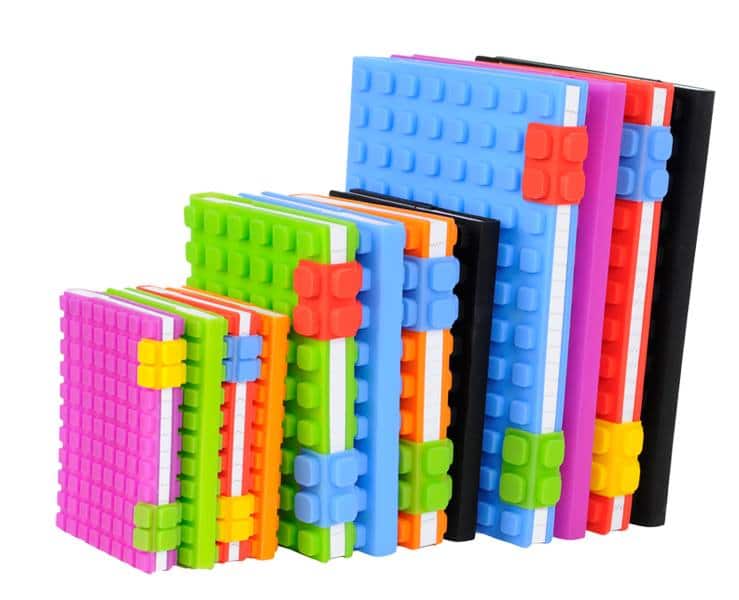 Need something that is fabulous, but still has function for your favorite youngster? Look no further the WAFF Mozaika Combo is fun for boys and girls who want to customize their school journals with WAFF's unique colored pegs. This combo would be a great addition to any school promoted Secret Santa, holiday auction item, and or holiday gift for someone who would benefit from a dual purpose gift that would foster academic excellence /engage imagination.
The WAFF Mozaika Book comes with two Clips on the side that can be used to customize the book as well as to keep it closed; you can clip them anywhere on the WAFF cover. Mozaika books also come with 120 decorative color pegs that can be placed anywhere on the cover. Create your own fun and unique designs with WAFF! The Mozaika comes with 200 lined pages as well as 120 assorted pegs and is available in 6 fun colors.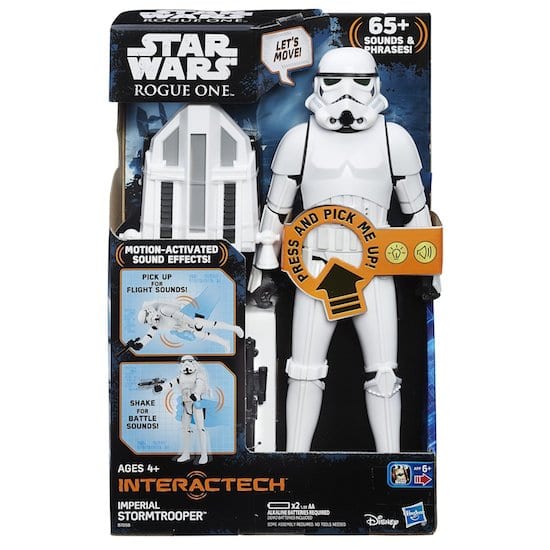 Star Wars Interactech Imperial Stormtrooper Figure
There is little that will make my husband happier than an action figure for Christmas. I know he is going to be thrilled with this Star Wars Interactech Imperial Stormtrooper Figure. Stormtroopers are elite shock troops fanatically loyal to the Empire and impossible to sway from the Imperial cause. They wear imposing white armor, which offers a wide range of survival equipment and temperature controls to allow the soldiers to survive in almost any environment. Stormtroopers wield blaster rifles and pistols with great skill, and attack in hordes to overwhelm their enemies.
With over 65 different sound effects and phrases, the Interactech Imperial Stormtrooper figure uses a motion sensor to respond to specific movements. Equip the figure with the included blaster accessory to hear battle sound effects, or have the figure engage in hand to hand combat for punching sounds! Gear up figure with jetpack to initiate flight mode and hear amazing sound effects based on different motion-activated aerial maneuvers! Mission is a go!
I think most of us know Beachbody as a super intense (and for us exercise slackers not-so-fun) workout. If you know someone who keeps saying they want to exercise more, but hate working out, Country Heat is a high-energy, low-impact dance workout that's so simple and so fun, they'll love it from the very first step. Each 30-minute routine is packed with easy-to-follow dance moves set to the hottest country music around. All you have to do is follow along and before you know it, you're scorching calories, burning fat, and melting away the pounds as you reshape your entire body – all in just 30 days.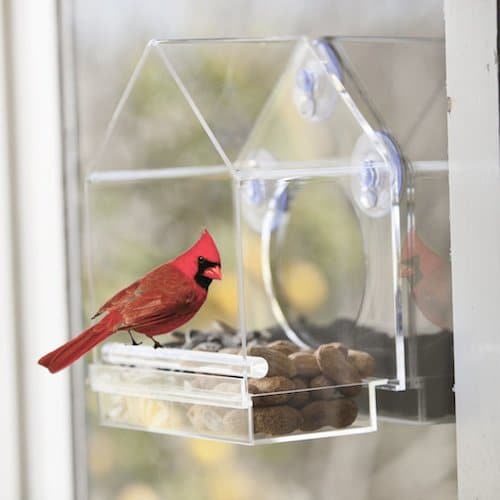 Birds-I-View Window Bird Feeder
While some people may say that feeding and watching birds is an old-person hobby, I think it shows a childlike fascination with nature and its creatures. I LOVE seeing the birds come to my yard each day, as well as the squirrels who try to raid the bird feeders! With the Birds-I-View Window Bird Feeder the action comes right to your window. This feeder from Nature Anywhere is a premium quality bird feeder that sticks (with crazy strong suction cups!) to your window. It's ready for use out of the box with no construction neeeded.