This shop has been compensated by Collective Bias, Inc. and its advertiser. All opinions are mine alone. #SweetnSaltyHoliday #CollectiveBias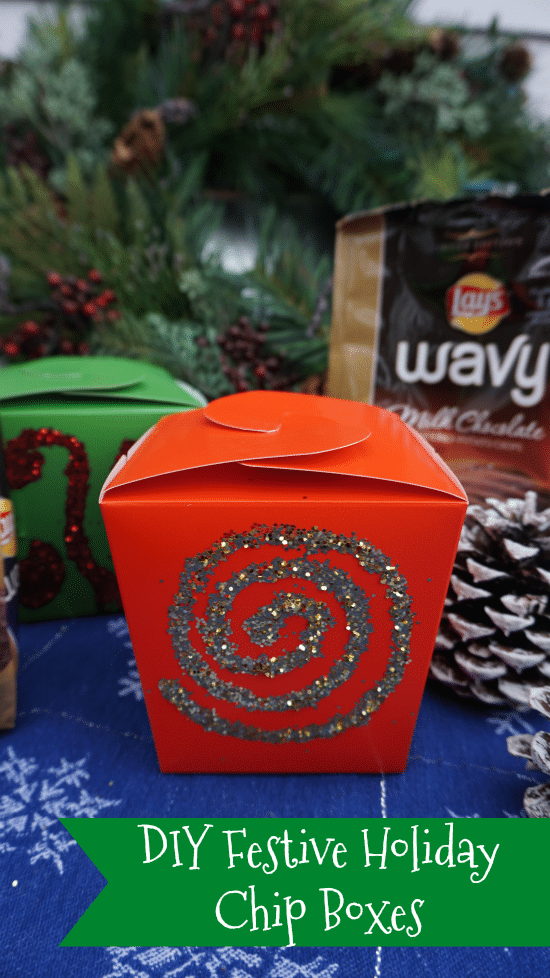 So many of our favorite holiday traditions involve food. I can probably think of a dozen right off the top of my head! Our first is our traditional Christmas Eve feast where everyone in the family gets to have their favorite foods, whether that's beef jerky, smoked oysters, or hot dogs cut up and fried in a pan with butter (my sister's favorite since she was 3 years old.)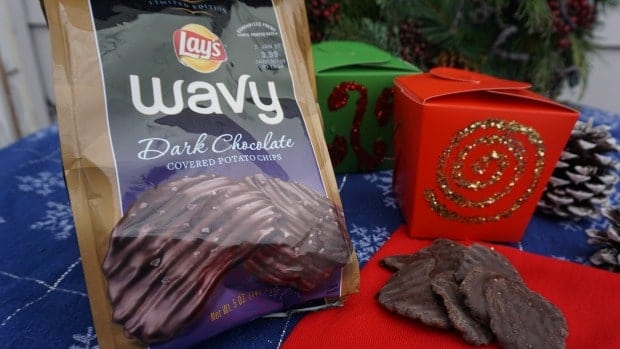 Food is also a big part of holiday gift giving. Every year I know I have at least ONE food item on my Christmas wish list. Those wish list items almost always include chocolate! While I love chocolate itself, I love it even MORE when it is combined with something salty. Thats why I am a BIG fan of Lay's Wavy chocolate covered potato chips! They're available in three flavors: Milk Chocolate, Dark Chocolate and brand new for this year – Milk Chocolate Covered with Almond Bits. The combination of the thick crunchy chips and the sweet chocolate coating is SO good!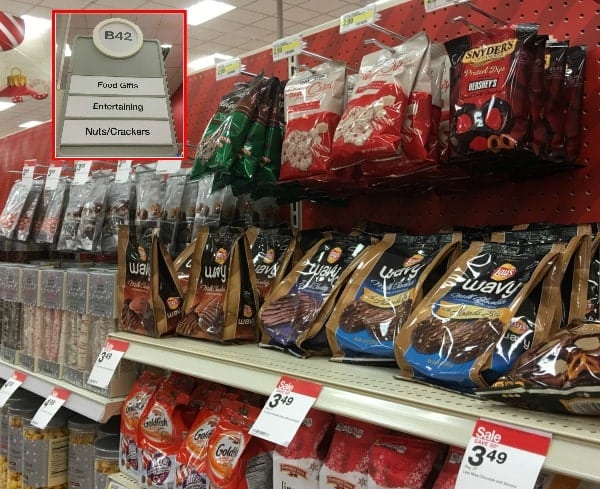 While Lay's Wavy chocolate covered potato chips are so yummy that anyone would be happy to get a bag of them "as is", we always like to add a little something to our gift presentation. So, to turn this treat into a pretty as well as delicious gift, I created these cute gift boxes after picking up several bags of Lay's Wavy chocolate covered potato chips at Target.
The boxes are easy to make and you can even make different sizes depending on just how much of your Lay's Wavy chocolate covered potato chips you're willing to share!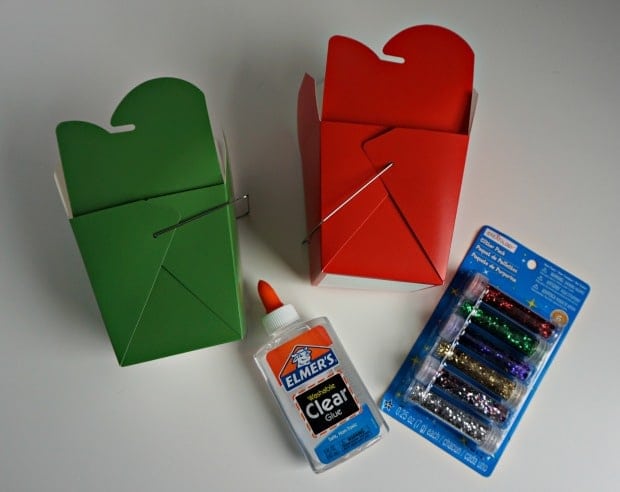 Festive Holiday Chip Boxes

Supplies:
Cardboard take-out boxes
Clear School Glue
Glitter
Newspaper
Directions:
Spread newspaper over your work surface.
Using the clear glue, draw a simple design on the side of your box.
Quickly cover the entire area with glitter.
Let glue dry 30-60 minutes.
Shake all loose glitter off box and onto newspaper.
Return loose, unused glitter to container for later use.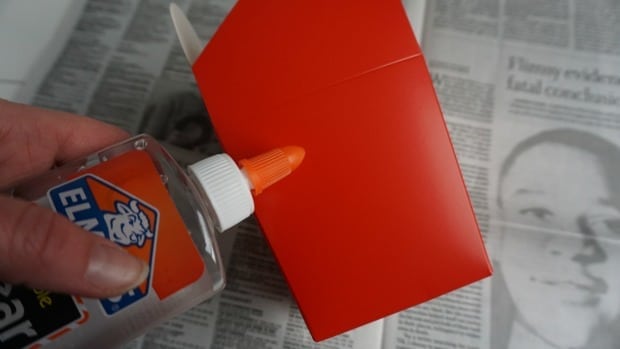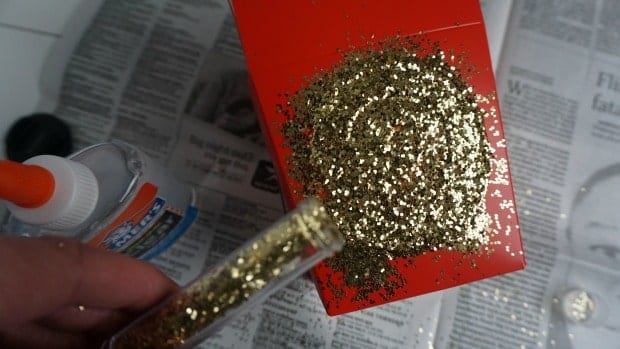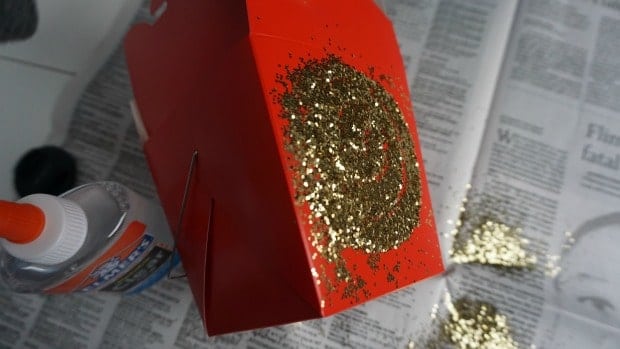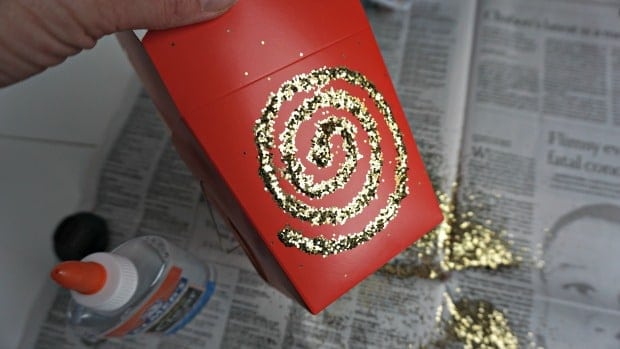 That's it! Now your festive holiday chip boxes are ready to be filled with Lay's Wavy chocolate covered potato chips and be given to the lucky recipients on your holiday gift list!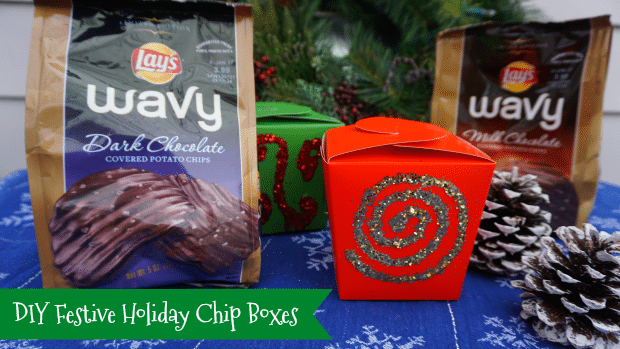 What are some of your favorite ways to package yummy treats as holiday gifts? Let me know in the comments because I'm always lookign for new ideas!