A picture is worth a thousand words, and holiday portraits with your family are worth millions. This year use our tips for How to Create Fun Holiday Family Portraits to capture great memories of your family together. Gone are the days of stoic faces and fake holiday backdrops. Embrace your home, the season and what you have around for fun and creative holiday portraits that show your family personality.

Create Fun Holiday Family Portraits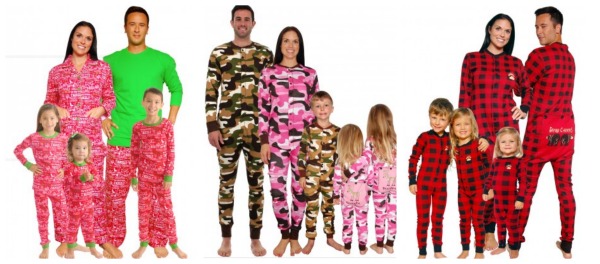 Play Dress Up: Whether it is throwing on fun costumes, or getting out the best suits and ties, play dress up. Getting out of your every day clothes can give everyone in the portrait a fun boost of energy. Wear cute matching family pajamas, goofy holiday hats, gear supporting your favorite sports team, ugly holiday sweaters or even fun fake mustaches to create a whole new theme. Nobody said family portraits had to be super serious. Get into the role and have everyone be the person they dream of being.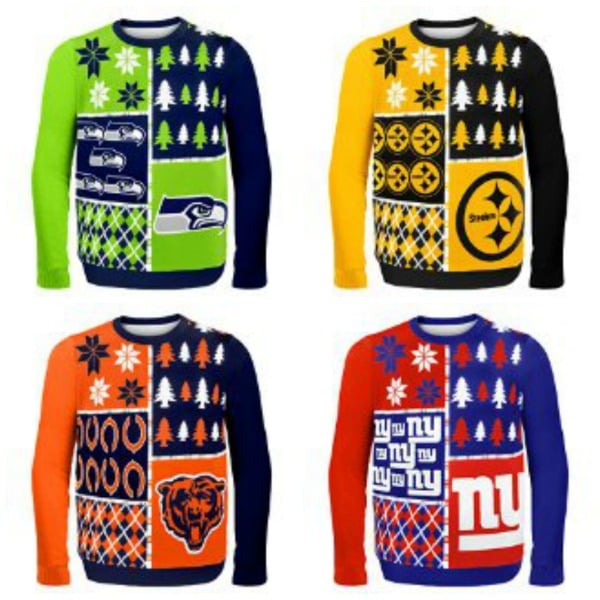 Use Holiday Props: Pumpkins, Santa hats, bells, even the turkey from the oven can all play a part or act as a prop. Set up your living room, kitchen or fireplace to reflect the holiday and have everyone come together for your portraits. Putting everyone in a unique personalized Santa hat with their name or holding a mini pumpkin with their name painted on it are great ways to get them involved in the holiday and having fun.
Turn The Music Up: Nothing loosens you up like some good tunes to dance to. Get everyone in the holiday spirit, or pump up the jam with their favorite songs from high school. Watching grandparents and grandkids jamming together to the Rolling Stones will bring out natural smiles, laughter and great scenes to capture for the holidays.

Go Outside: Take advantage of falling leaves and beautiful fall colors, or the beauty of a yard white with snow. Set up a great backdrop in the back yard with trees, leaves and a few hay bales or pumpkins for a fun fall photo shoot. Grab the snow shovels and Santa hats for a whimsical snow portrait.
The best way to create fun holiday family portraits is to simply have fun together. Get everyone happy, smiling and excited about taking pictures together for a fun and natural look. Go with the flow, snap pictures at random moments and enjoy the memories you are creating.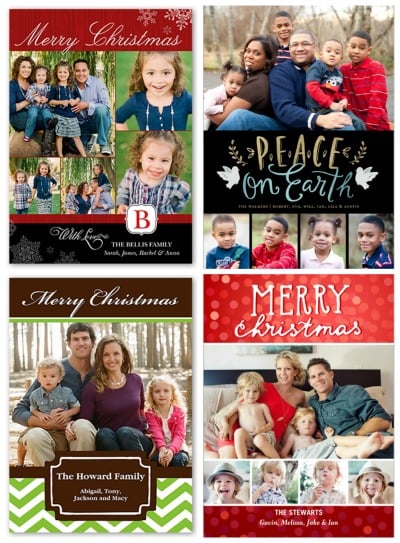 Best Deals on Photo Holiday Cards:
I'll try to keep an updated list of the best deals on photo cards here throughout the early holiday season:
Walgreens: 40% OFF Holiday Photo Cards w/ code HOLIDAY15 (Ends 11/7)
Walgreens: 50% Off 3+ Photo Card Sets w/ code 3SETS (Ends 11/28)
Walgreens: Get 20 5×7 Photo Cards for $14.99 (Ongoing)