Having pets can be messy, but you can keep your home cleaner if you have the right cleaning tools for pet owners.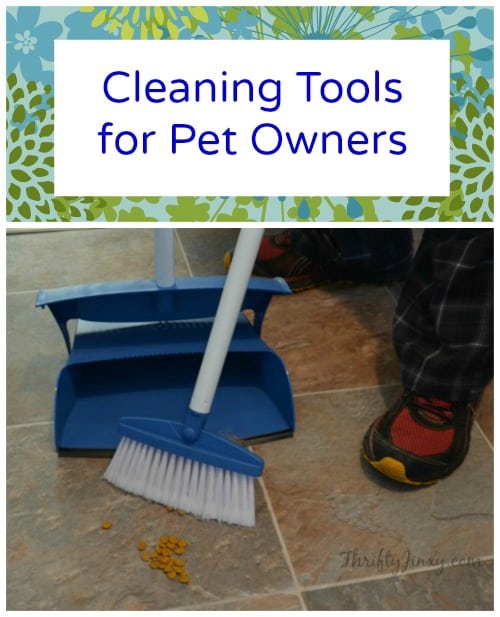 Is one of your New Year's resolutions to stay more on top of your housework? If you have cats or dogs, you know that keeping your house clean can be a lot more tricky for us than it is for pet-free households. But, it's totally worth it, right?
Excess pet hair collecting on the floors or furniture can make a mess, and accidents can be an even bigger mess to clean up.
We have a few products to share with you today that makes housekeeping a lot easier – whether you have pets or not!
Cleaning Tools for Pet Owners: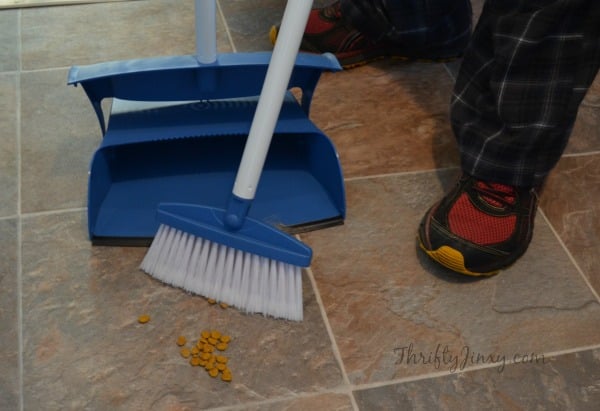 The first is the Neat Sweep from Butler. This is a handy stand-up dustpan and pivoting broom set that is perfect for quick cleanups. It has a unique storage pocket that keeps dust and dirt inside the dustpan. The handles also fit together for easy storage. Another convenient feature is that the dustpan locks open or closed. We find it quick for cleaning up spilled pet food or any other little messes around the house.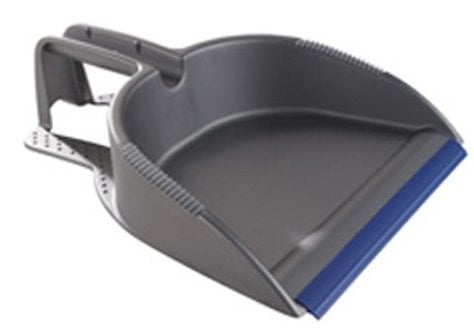 Speaking of dust pans, if you need something a bit larger for BIG jobs, the Mr. Clean Step-On-It Dust Pan can take on bigger messes. It has a patented foothold design that frees both hands, so you can have both of your hands free to sweep messes inside. Since it's nice and deep, I also find this just right for sweeping up pet fur because it stays in the receptacle more easily than with a shallow dustpan.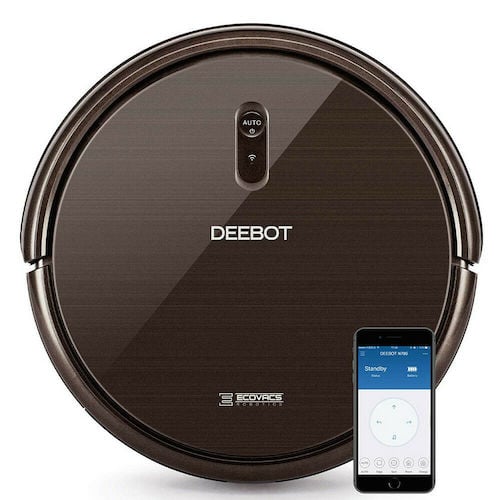 A product that is a real lifesaver for us is the ECOVACS DEEBOT N79S Robot Vacuum Cleaner. With a German Shepherd and three cats in the house we collect a LOT of pet hair. Having this automatic vacuum that takes care of it all for us, simply by turning it on and letting it run, is a BIG timesaver! We have an older model that doesn't have the app connectivity, but I'm really eyeing this newest Deebot model. Is it wrong that I'm hoping for our current one to finally break down so I can get it?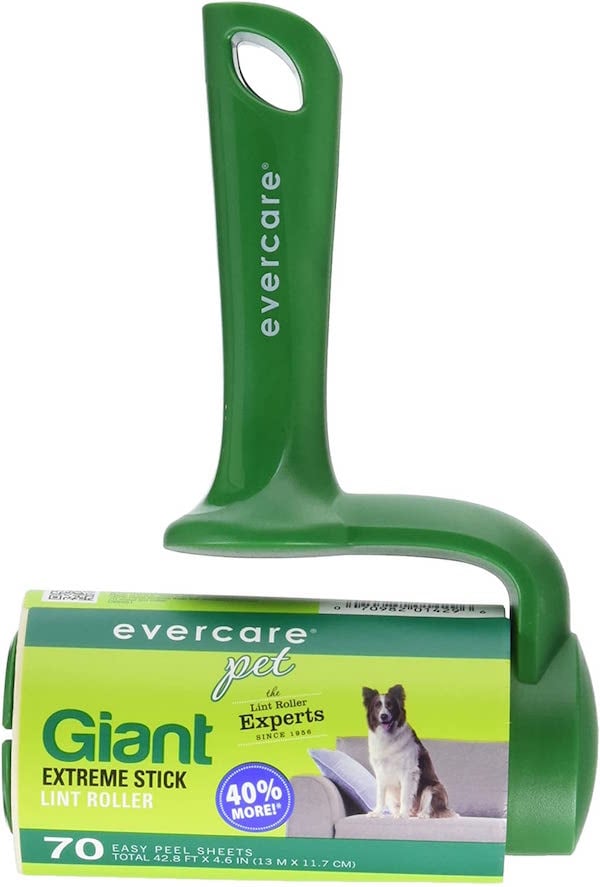 And continuing on with the topic of pet hair, which HAS to be the hardest thing to tackle when it comes to pets, Evercare has a line of lint rollers designed specifically for pets! My favorite is the Giant Home and Auto T Handle Lint Roller.
With its big surface, you can cover a lot of area at once. Plus, with the strong handle (which reminds me of a paint roller) you can really get a good rolling motion going and cover even a bit surface like a whole couch in a little amount of time.