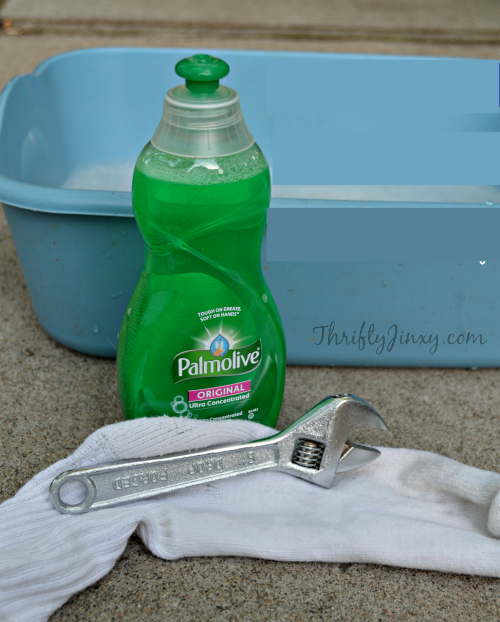 While the tools you keep in the garage or on the basement workbench don't need to be as clean as the cooking tools we keep in our kitchen, you still don't want them to be an icky, greasy mess.
Over time, tools can get pretty filthy with all that exposure to grease, dirt and whatnot. Luckily its easy to get your tools clean again so that they are easier to use, last longer and just aren't gross! All it takes is a simple soak with Palmolive.
How to Clean Tools with Dish Soap
Palmolive
warm water
bucket or other soaking container
towel/rags (I used an old sock)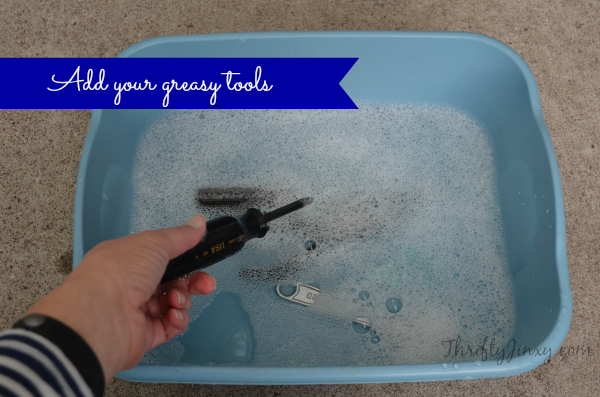 HOW TO:
Fill your container with warm water and add a few drops of Palmolive. Place your greasy tools in the water to soak. Use your rag to remove any remaining grease. Dry with a towel. Be sure to rinse your hands when you're finished.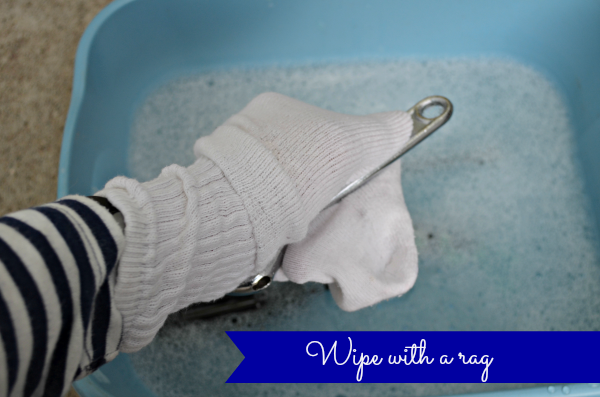 This is just one of many ways you can use Palmolive. Through August and September, you can visit the 25 Ways to Use Palmolive page on Walmart.com to find other fun and helpful ways to use Palmolive. You can also enter for a chance to win the grand prize of a $2,000 Walmart Gift Card or an awesome weekly prize of a Palmolive Kitchen Essentials Basket.