This Choconut Cookie Mix in Jar Recipe is a thoughtful homemade gift idea featuring chocolate, coconut and pecans.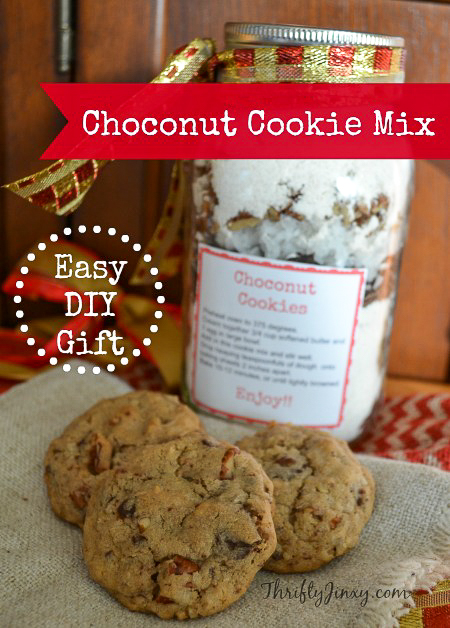 When it comes to celebrating the holidays, there are certain things that always spring to mind first.
Food, family and friends are usually at or near the top of the list. Gift giving falls right into line as well.
What do you do to try to make your gifts for friends and family extra special? Creating something yourself is a great way to show that you care enough to take time for someone. It's also a way to give a meaningful present without spending a lot of money!
For many years, my mom and her brothers and sisters have had the tradition that each of them makes something handmade for each other at Christmas.
I have to say they are quite the talented group with skills ranging from woodworking to jam making to quilting. I'm always amazed to see the things they create each year.
Even if you aren't so artsy-craftsy or a whiz in the kitchen, there are still many things you can create without any advanced skills. And I'm here to help with one of those!
To get started, I headed to Walmart to pick up some baking supplies from Kraft. I found most of what I needed in the baking aisle and Planters nuts in the snack aisle. I also picked up some canning jars to make the packaging of this gift special.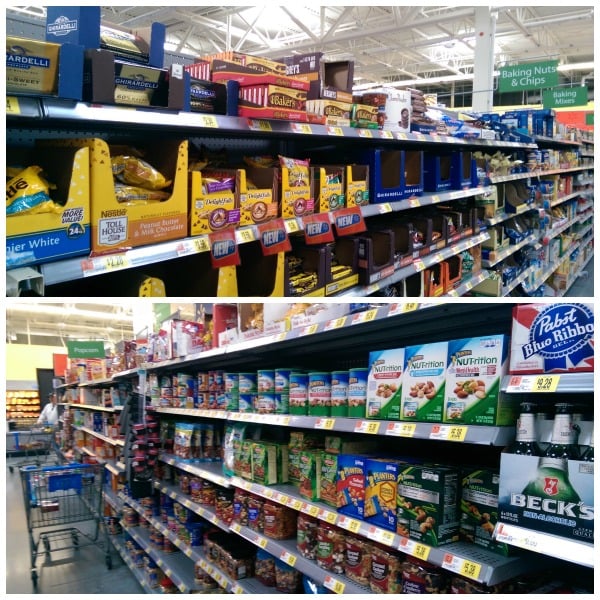 This Choconut Cookie Mix in Jar recipe makes a yummy cookie mix that you can give as a hostess gift, holiday gift, or basically anything gift!
It's especially nice during the holidays to receive a food gift you don't have to eat right away, since we're often overloaded with treats anyway.
Come that second week of January, it's nice to be able to take out this gift and have a nice, hot batch of cookies!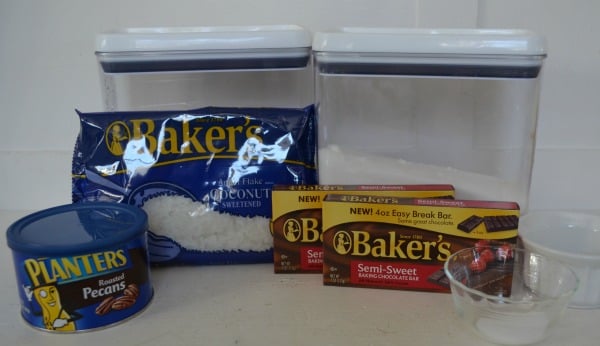 Choconut Cookie Mix in Jar Recipe
INGREDIENTS:
1 4 oz package BAKER'S Semi-Sweet Chocolate
1/3 cup BAKER'S Coconut
1/3 cup Planters Pecans
1 3/4 cups flour
3/4 tsp. baking soda
1/4 tsp. salt
1/2 cup granulated sugar
1/2 cup brown sugar, firmly packed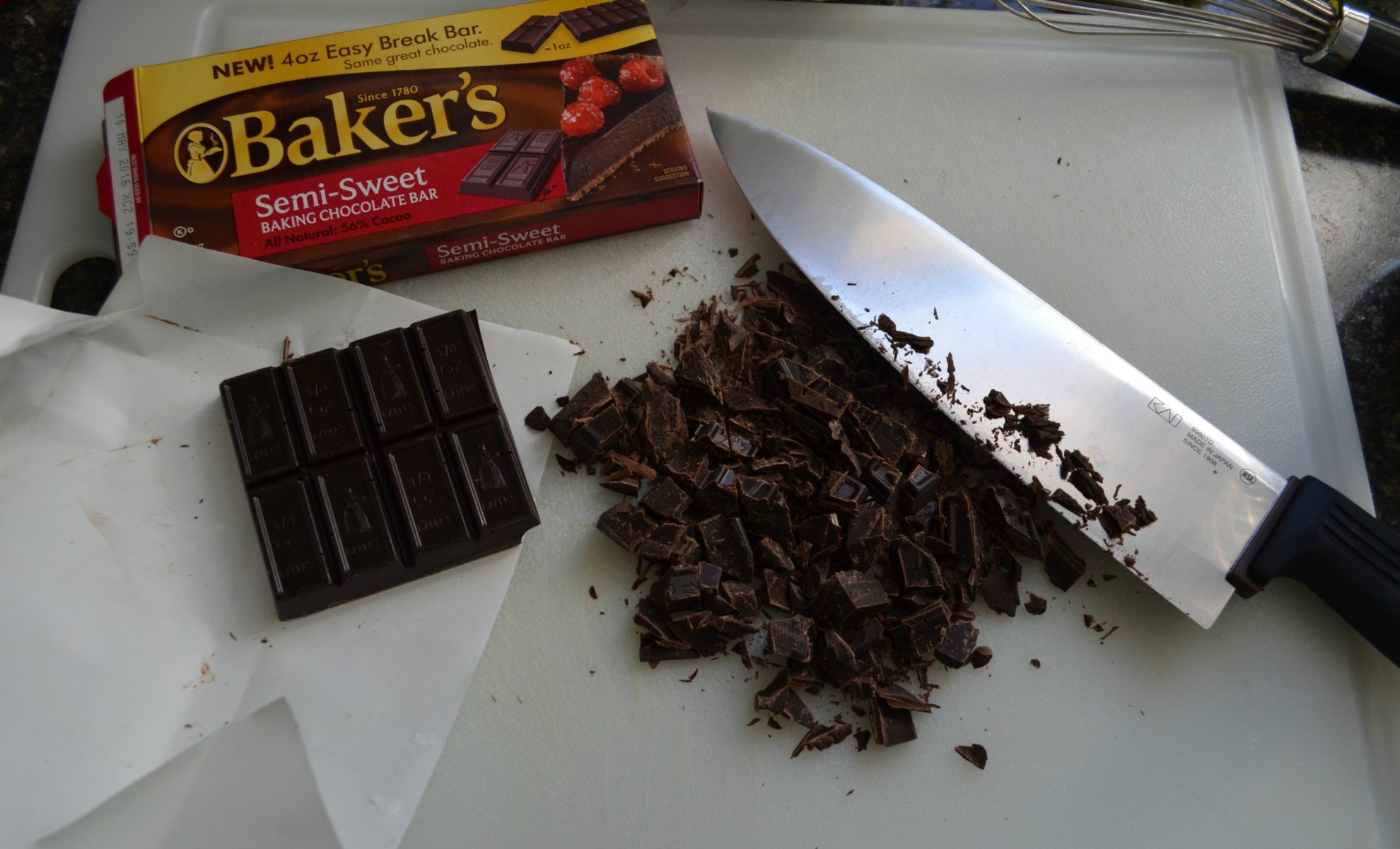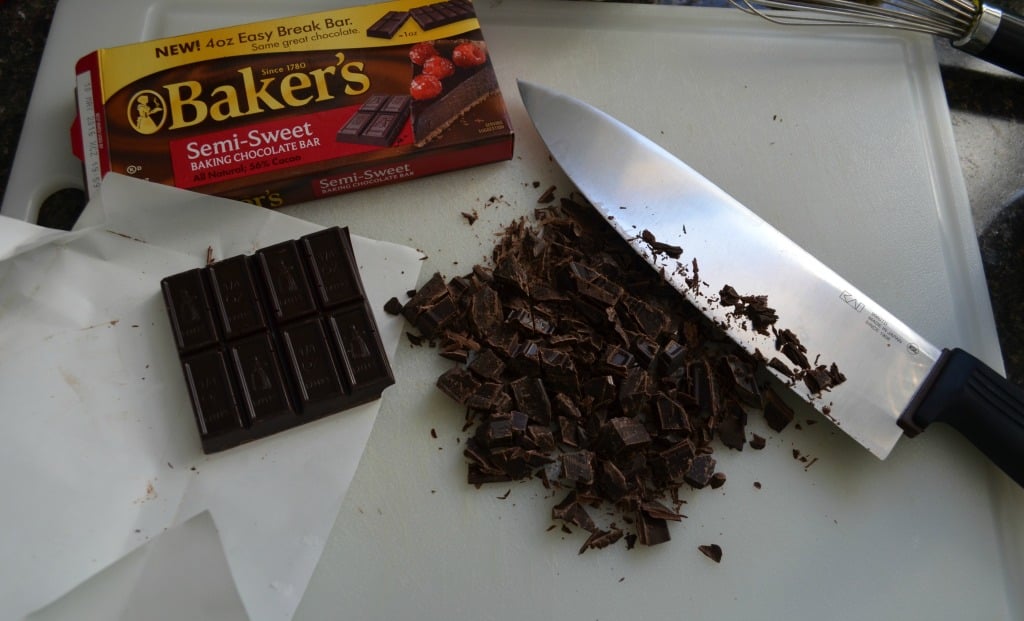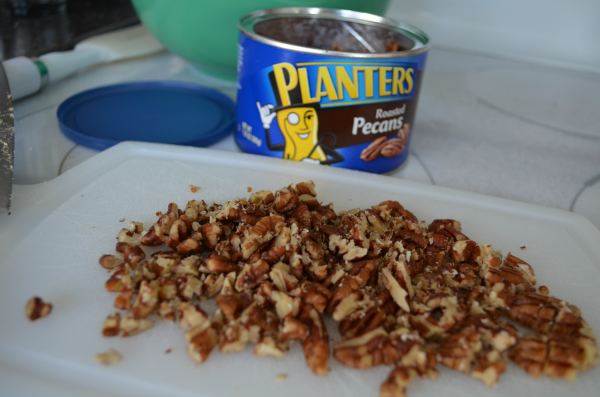 1. Coarsely chop both the chocolate and the pecans. Set aside.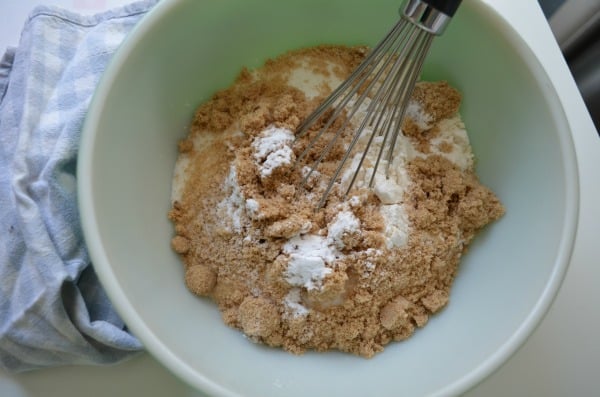 2. In a large bowl, whisk together flour, baking soda, salt and sugars.
3. Using a spoon, place half of the flour mixture in the bottom of a clean quart size canning jar. Tamp down. Layer in the chocolate, followed by the coconut. Tamp down again and add the pecans. Add remaining flour mixture.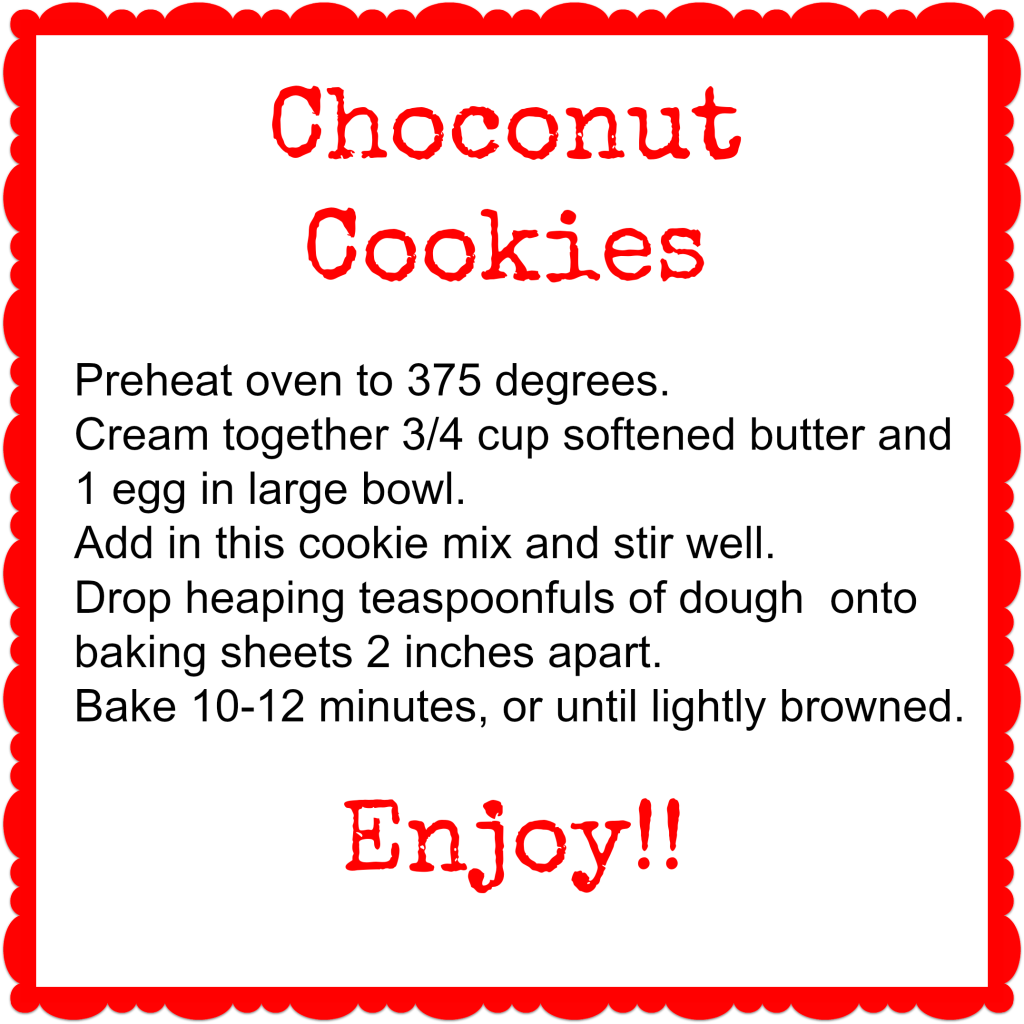 4. Seal jar and decorate with ribbon. You can also print out these handy dandy Choconut Cookies in a Jar Labels to attach to the front of your jar. I just printed them out on label paper, but you could also print on plain paper and glue to the front.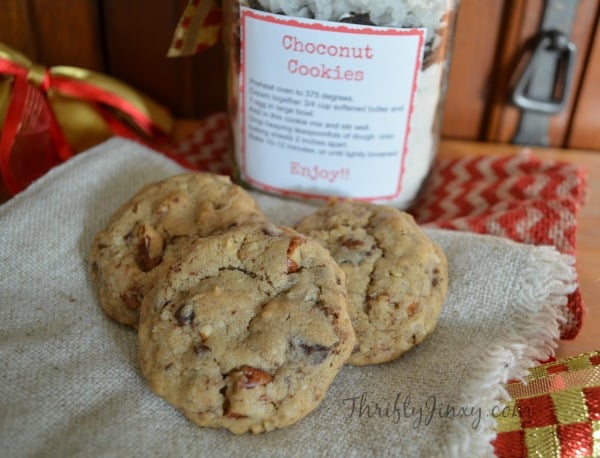 Want some more great inspiration? Check out the Cooking Up Good website. They have recipes, sweepstakes, loyalty programs, coupons and more! There is lots to see from dinner ideas to chances to win awesome prizes. Be sure to visit!
Do you like to gift DIY or baked gifts during the holidays? What do you make?