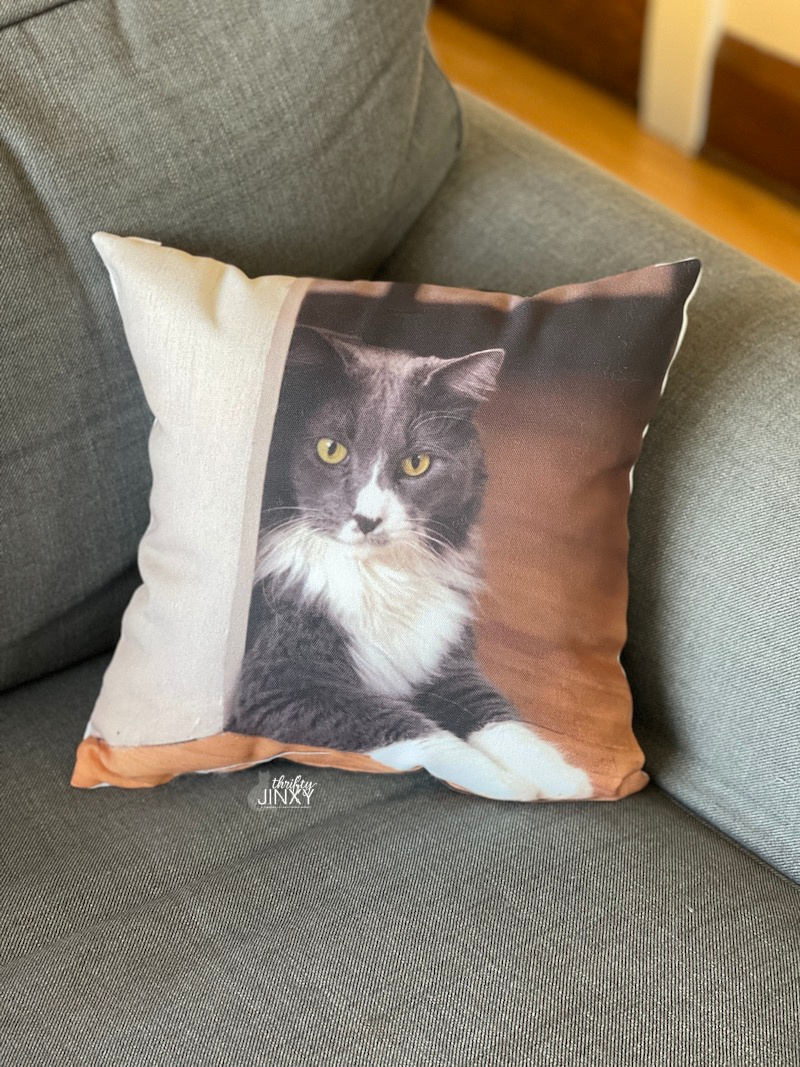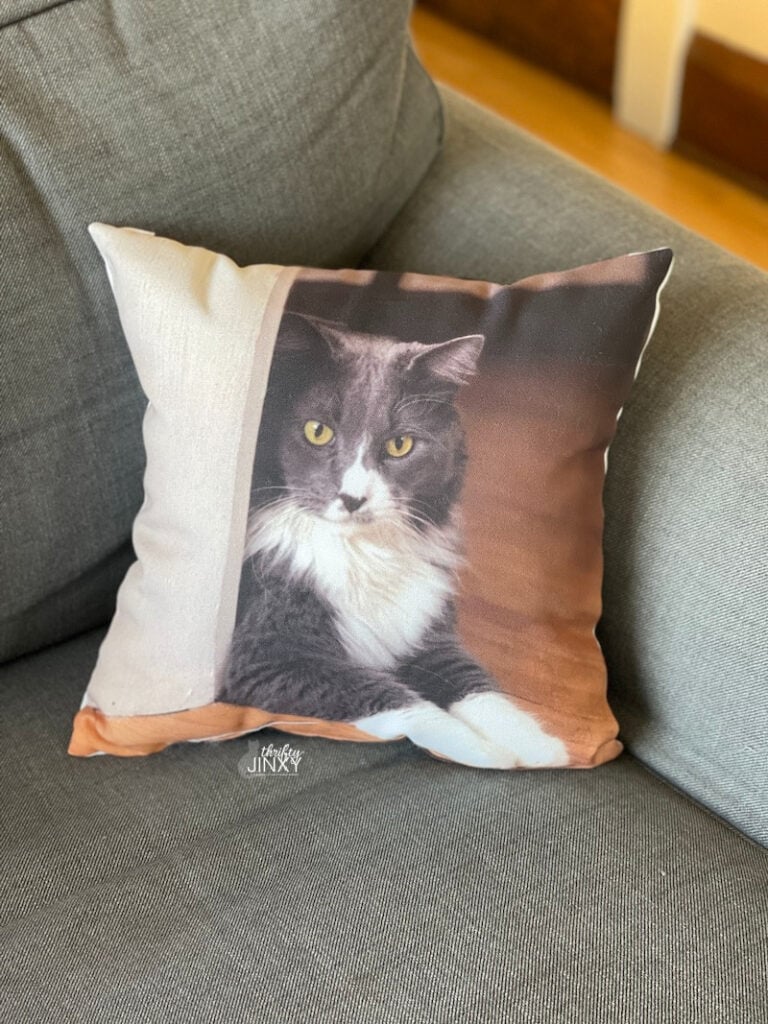 We're getting closer to Christmas, which means it's time to get started on your photo cards and photo gifts, if you haven't already!
I personally LOVE holiday cards and gifts with photos on them. They feel so much more personal and I love having that little bit of family and friends coming into my home.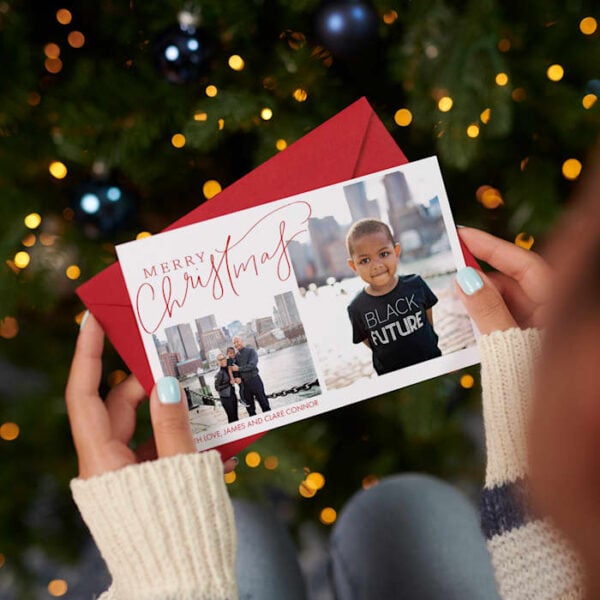 Custom Photo Gifts
It really is wonderful to find just the right gift for everyone on your list. Skip the candle or gift card this year and give a personalized photo gift that will make your recipient say WOW!
Personalized holiday gifts are a great way to reminisce about a special memory, laugh over an inside joke, or share a treasured experience with that special someone. Not to mention, you'll know for sure that your gift is Unregiftable since it will be tailored so perfectly for your recipient!
Vistaprint has lots of photo gift ideas that you can personalize to create a one-of-a-kind gift: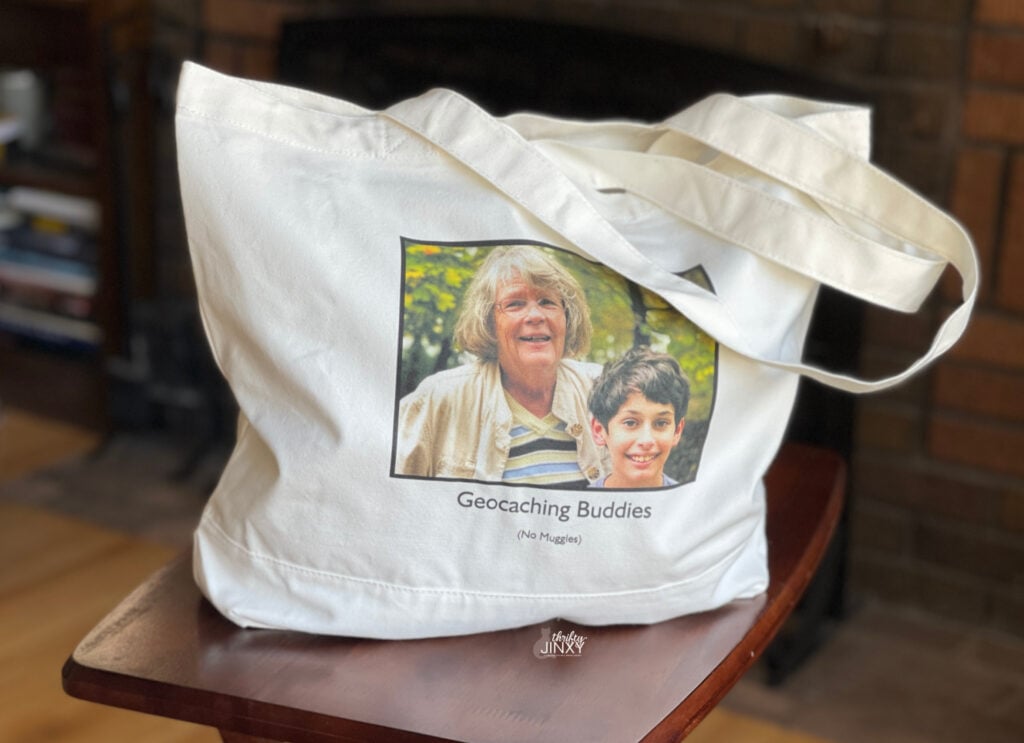 Custom Photo Tote Bags
For a custom accessory that's 100% unique, a custom photo tote bag makes a great gift! There are several sizes and styles available. This is a gift that can be put to good use!
My mom will love using this tote to pack up with snacks and supplies for when she goes geocaching with her grandson – their favorite activity.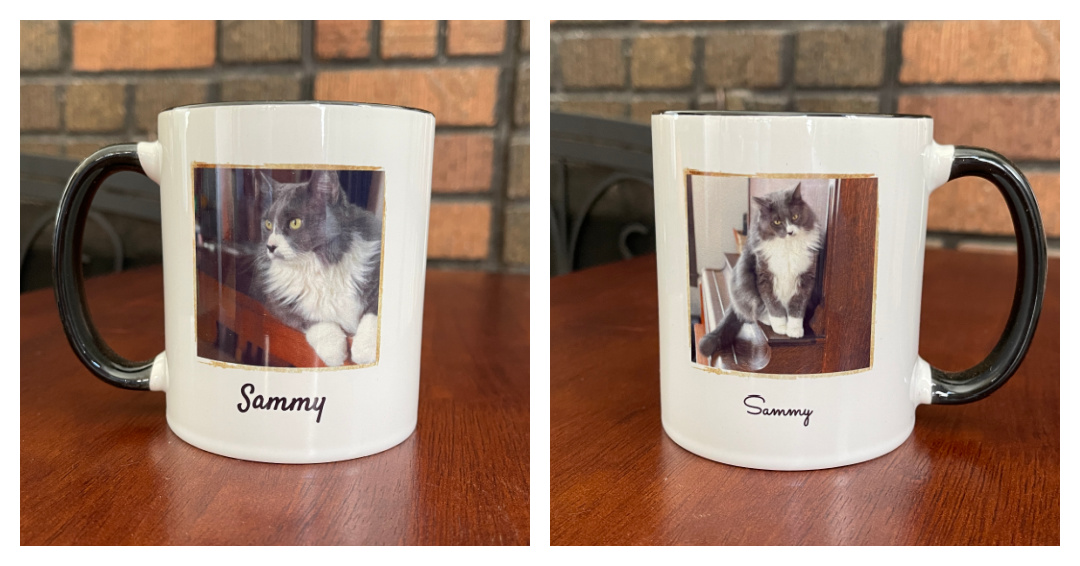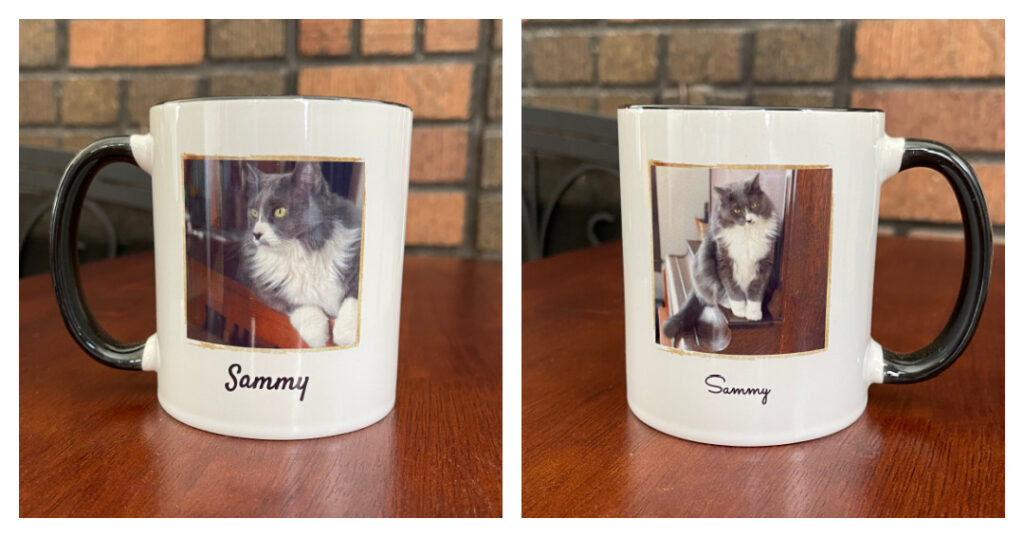 Custom Mugs
Grandma or Grandpa will love seeing the grandkids along with a cup of coffee each morning. In the case of my husband, I made him this cute custom photo mug with photos of our big cat, Sammy!
These 11-oz. mugs are microwave-safe and are ceramic with a white exterior. Choose from eight color options for the handle and interior, and customize the mugs with photos, text, and more.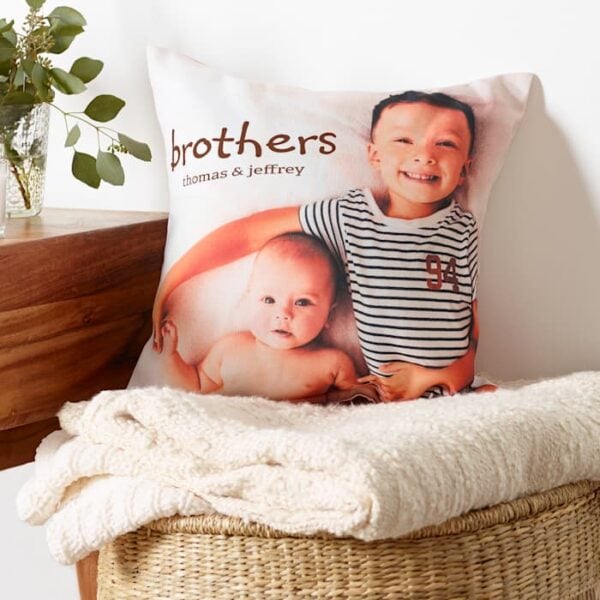 Custom Pillows
Your recipient can cuddle up with a custom photo pillow to help them remember you when you're far away. Plus, they're just fun for snuggling!
You can use photos of the kids for grandparents, vacation photos to remember your great trips every time you sit on the couch, or feature a photo of your adorable pets!
I made this pillow for our host student because he looooves cuddling with Sammy and now when he returns home he can take a cuddly version of Sammy along with him.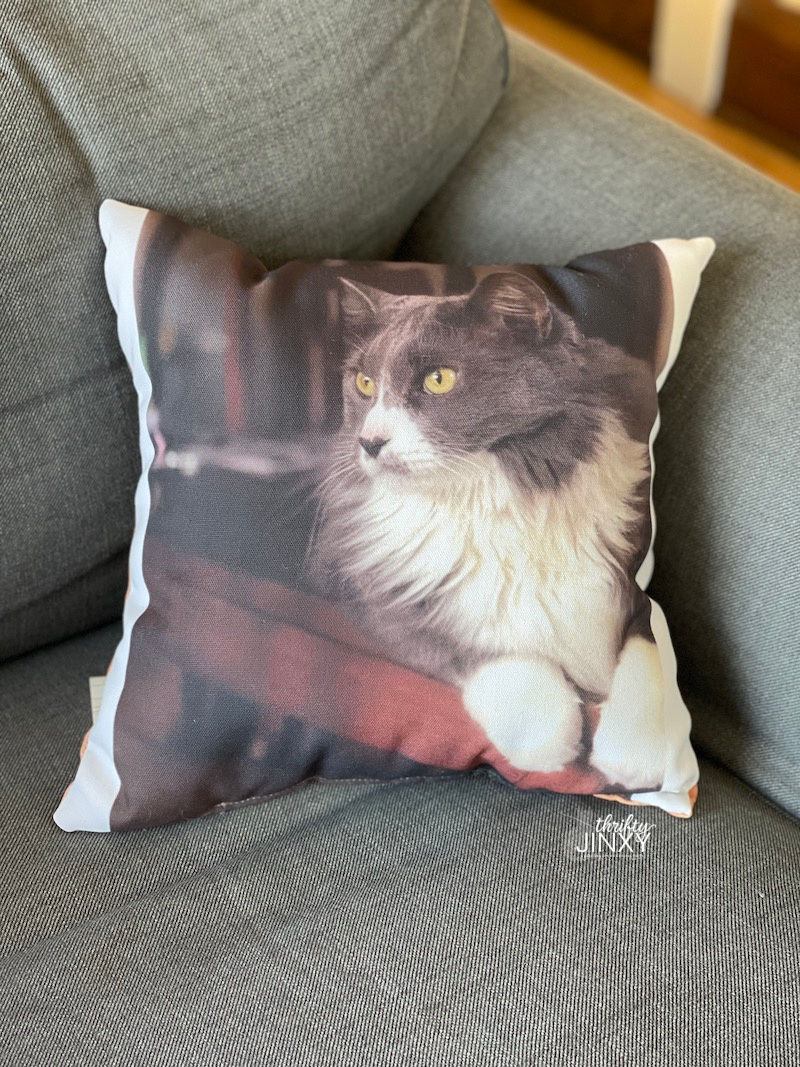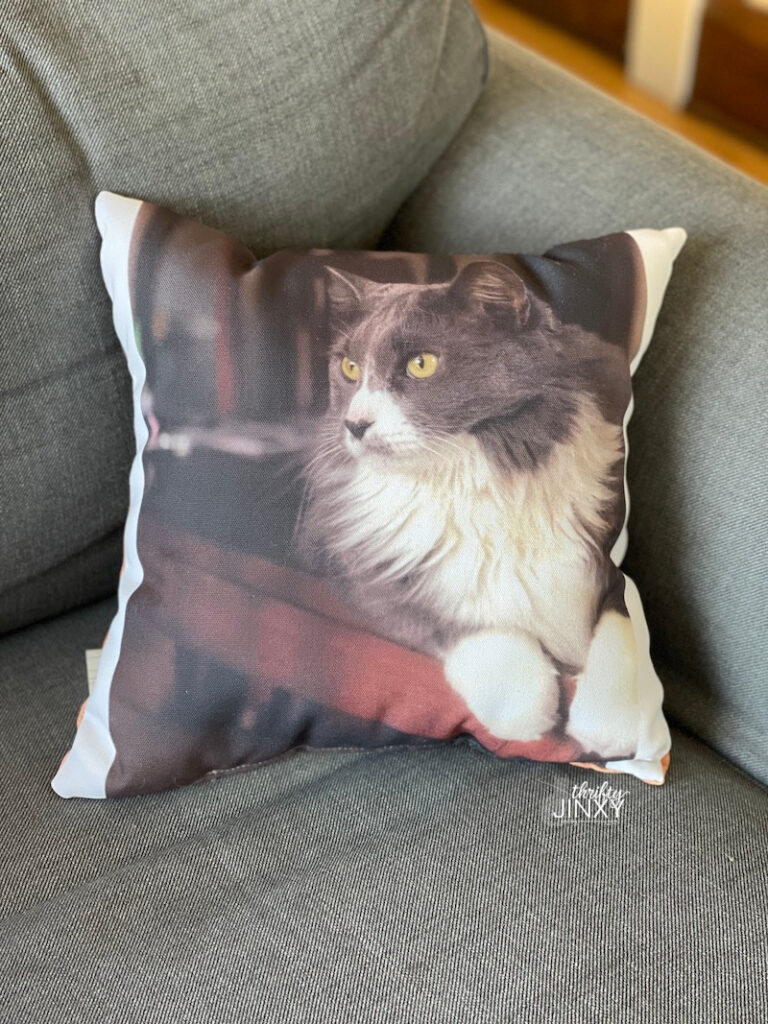 These 100% polyester pillows are soft, durable, and zipper-free. Choose from two different sizes as well as one- or two-sided full-color printing, and be ready to upload your own photo or design.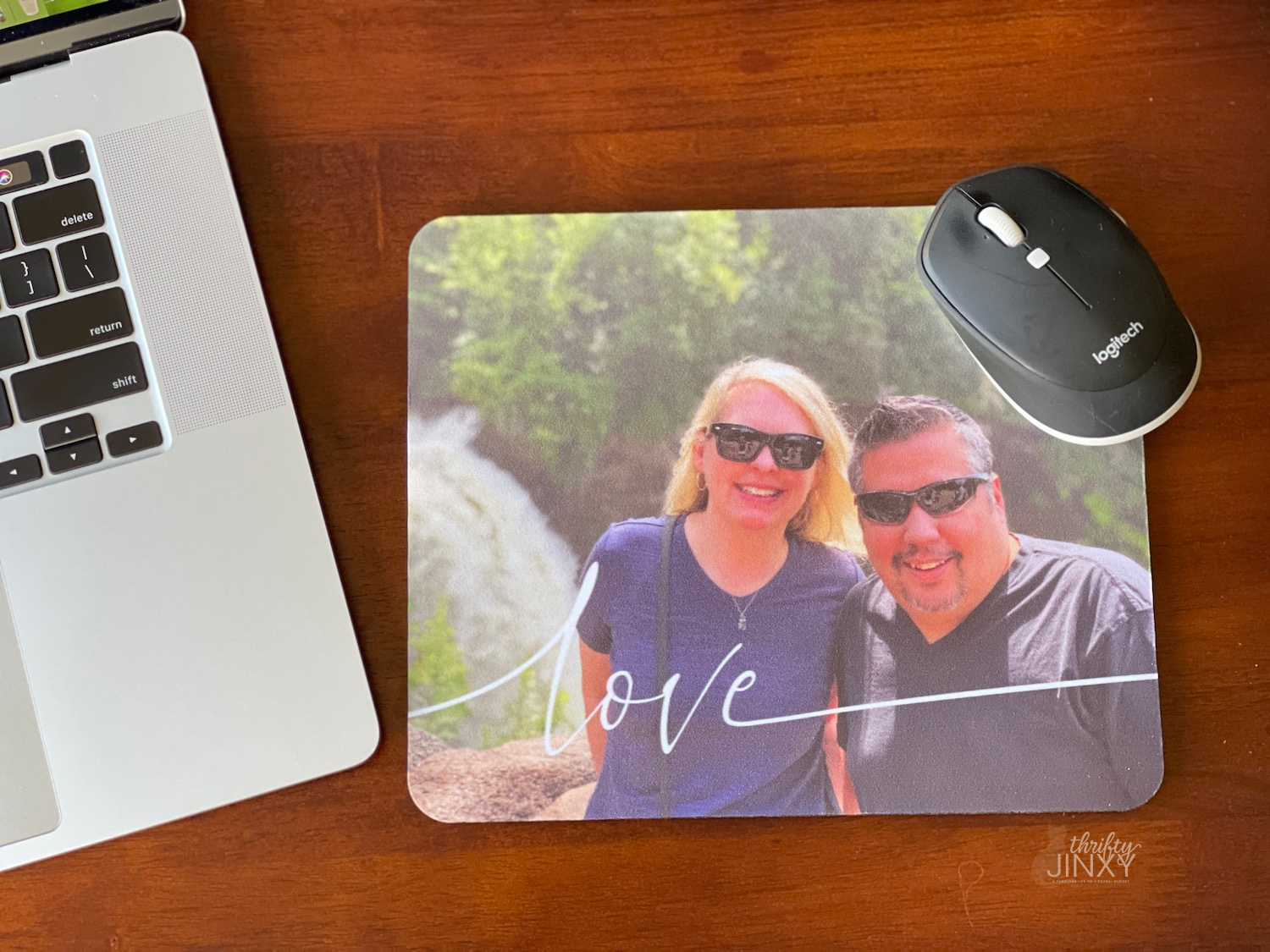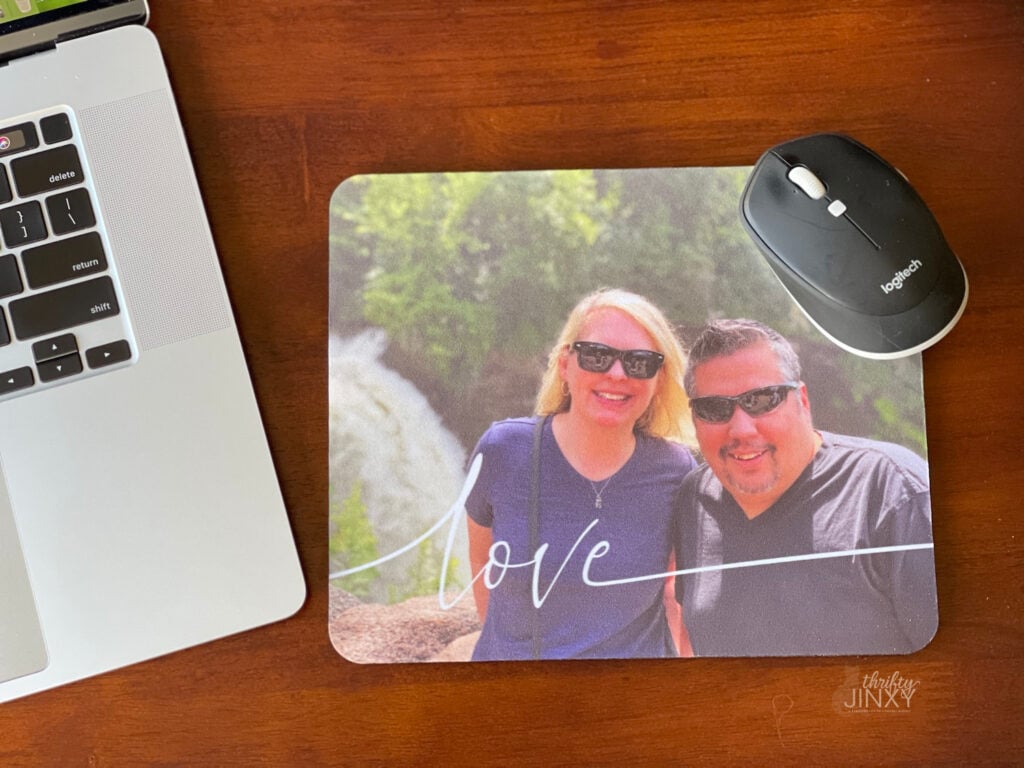 Custom Photo Mouse Pad
Better than a personal photo in a frame at your desk is that photo on a custom photo mouse pad! I made this one with the intention of giving it to my husband, but now I want it for my own desk. I'm glad it's inexpensive because I can just order a second one for myself!
The smooth fabric surface is on top of a thick & durable rubber pad. There are both premium & standard options. (The one above is the premium option.)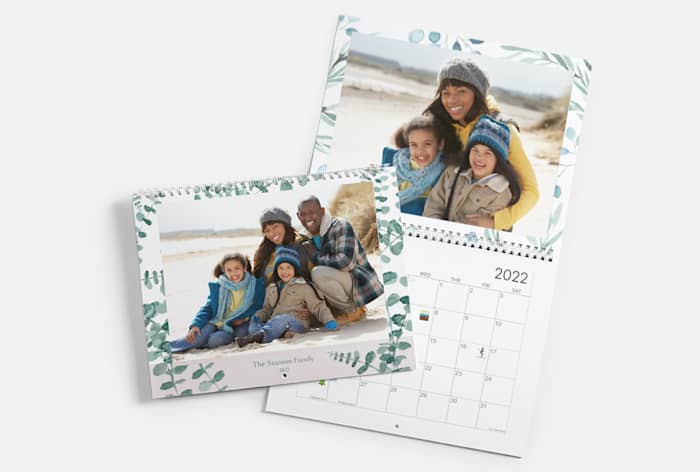 Custom Wall Calendars
Available in three different sizes, there's a custom photo wall calendar that works for everyone. Choose your style or theme, add your photos (have at least 12 images ready for the monthly pictures), and personalize your dates with fun icons like birthday cakes, wedding rings, and palm trees.
We give my mom a calendar filled with grandkid photos every year and it's always her favorite gift!
Besides these Unregiftable photo gifts, Vistaprint also has custom canvas prints, custom photo books, custom desk calendars, and more!
With all of these options for beautiful and unique photo gifts, Vistaprint will help you create a holiday with gifts that are Unregiftable as well as cards that are unforgettable.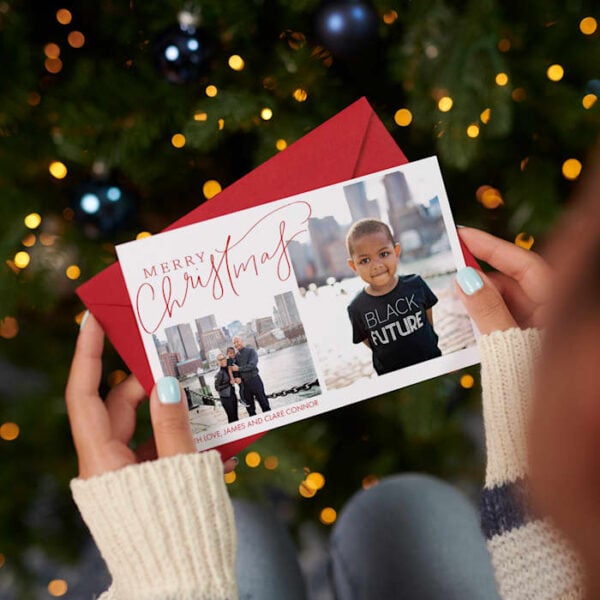 Holiday Cards
Sending out holiday cards is a great way to stay in touch with friends and family this season. If you're hoping to send out special holiday cards this year, Vistaprint will help you put a smile on your loved ones' faces.
Vistaprint has over 2,000 holiday and Christmas card templates for you to choose from and make your own. They have some seriously beautiful and unique designs in their collection!
I like the feature that allows you to upload your family photo and instantly see how it would look in hundreds of different designs. This makes the process of choosing a card that much easier.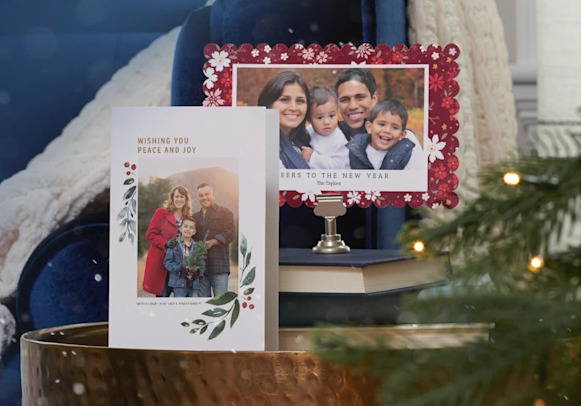 There are loads of options you can choose from to really make the card your own. Select a photo card with one, two, or three or more photo spots – or choose a design without a photo if that's more your style. As you're browsing all your options, you can even filter by color to see what would look best with the color scheme of your family's photos.
Some designs are available in gold foil or silver foil for a fancy touch. And you can help your holiday card stand out even more with extra trim options like rounded corners and scalloped edges.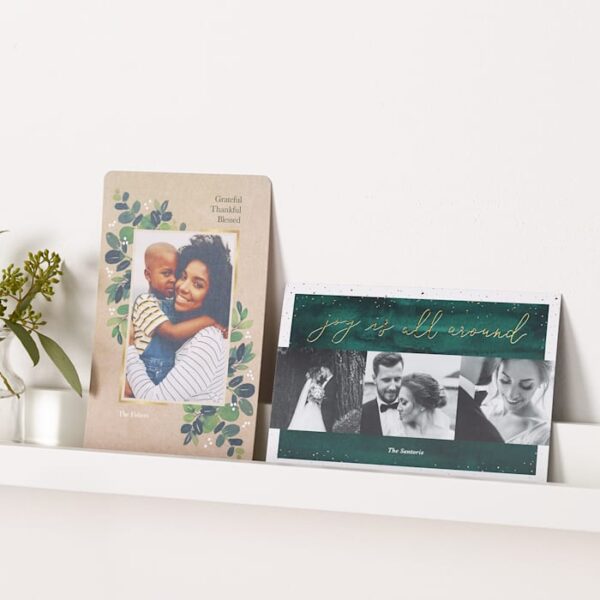 Vistaprint has holiday cards in several different sizes and orientations, including flat or folded, and even square. Customize the back and/or inside of your holiday cards with even more pictures, a special message, and designs to fill all of your loved ones in on what's been happening with your family this year.
And if you have your own design that you want to get printed, great! You can upload your own design and Vistaprint will print it for you. They'll even help you design your own if there are some specific features you've been dreaming of.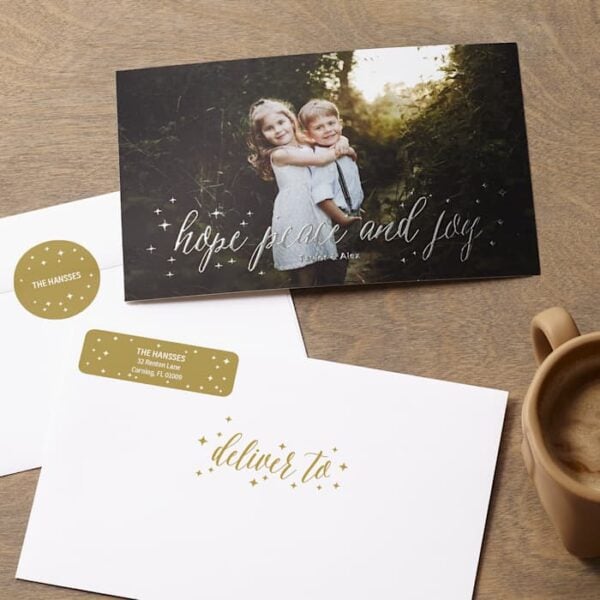 For an extra special touch, Vistaprint has coordinating return address labels, envelope seals, custom envelopes, and/or stamps available.