UPDATE: This particular offer isn't currently available, but you can find lots of cute vinyl decals for Kitchenaid Mixers HERE.
You can also find lots of awesome Kitchenaid Mixer Decals on Etsy!
* * * *
I love these vinyl decals to dress up a Kitchenaid Mixer! They are on sale right now from Jane.com for only $5.99!
There are several different styles to choose from including decorative options like polka-dots and chevron patterns and witty sayings such as the one pictured.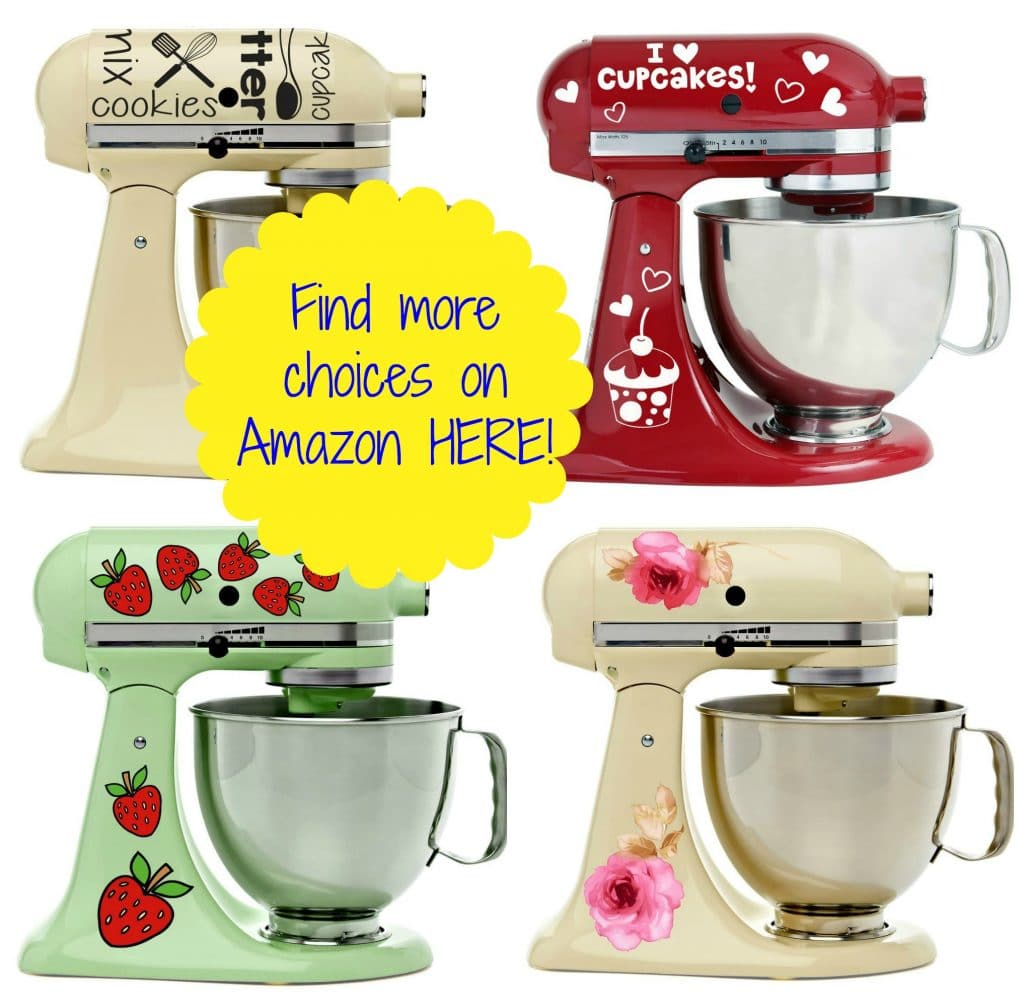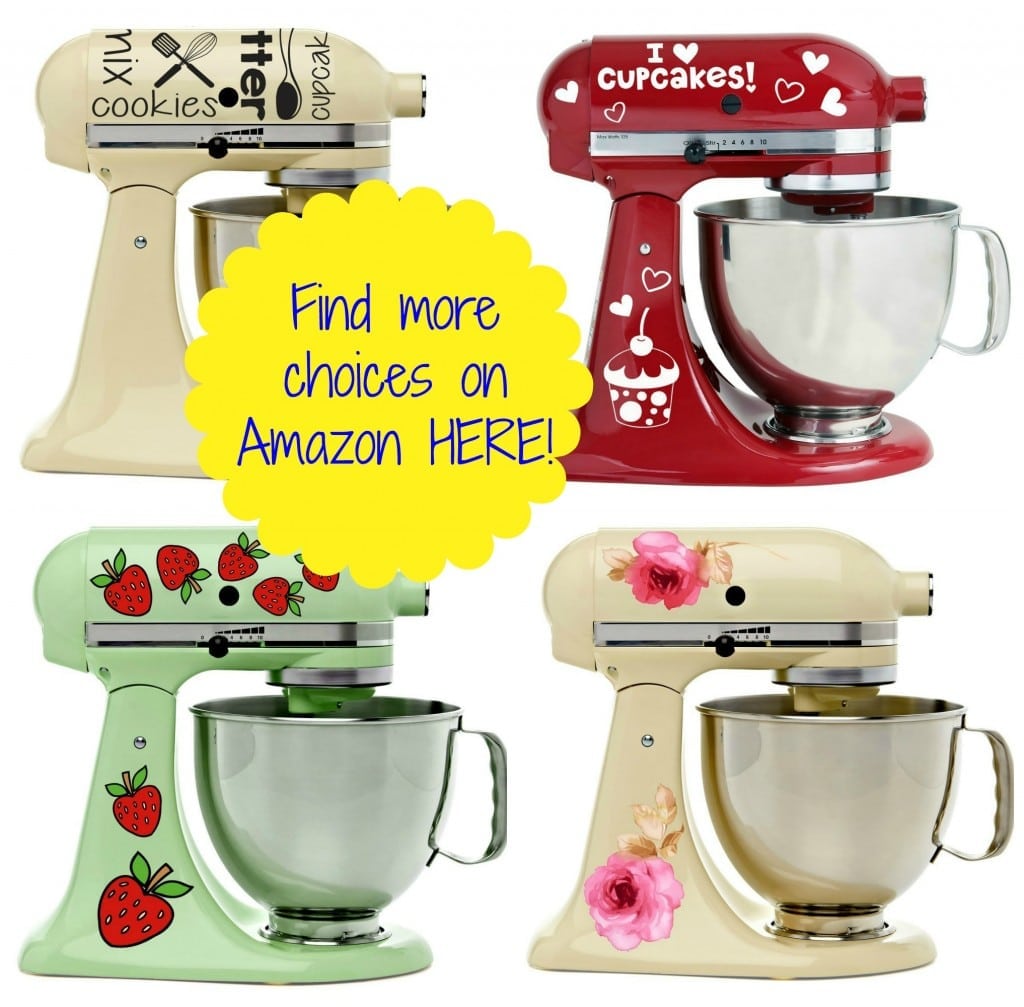 These are a great inexpensive way to dress up your mixer. Shipping is $2.90 for the first and only $.75 for each additional one that you purchase. Head over here to grab this deal and here are a few more details:
Jazz up your Kitchen-Aid mixer with one of our adorable 10 designs! Add a splash of color and personality to a plain machine! Mix designs by applying polka dots to the machine and another design to the top, mix colors too! So many colors and designs to choose from!

Deal is for one vinyl designed to fit on the top of a kitchen-aid mixer. (polka dots can be applied to top or all around) Each design is about 7.5 x 7.5. Vinyl will with stand being wiped with a damp cloth.