Are you like me, your vehicle seems to be the same color as almost every other one in the parking lot?  My vehicle is black, and a common make and model, so there have been a few occasions when I think I found my car, but the key doesn't open it.  The ZUS Smart Car Charger App is a great tool for those times, the times when you are at the state fair, the mall or even the grocery store.  I tested it out when I went to a huge outdoor flea-market.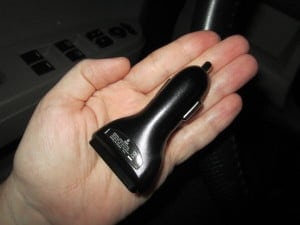 Even the charger itself is handy, it's not super bulky and my favorite part is the light.  Yes it has a built in light, but it's doesn't light the whole car up.  I had another charger that I actually had to put tape over the light as it was such a distraction. The ZUS Smart Car Charger is not like that at all.
Optimized for Nighttime Driving

Stop fumbling around to charge up. ZUS' proprietary ElegantShine™ Lighting

system sets off a soft glow to help you locate the ports in the dark.