Stock up on women's tees and tanks this week at Target.com – prices start at just $4! You can also shop a selection of shorts starting at only $10. Both offers are available through Saturday, 7/21.
Here are some examples of what you'll find: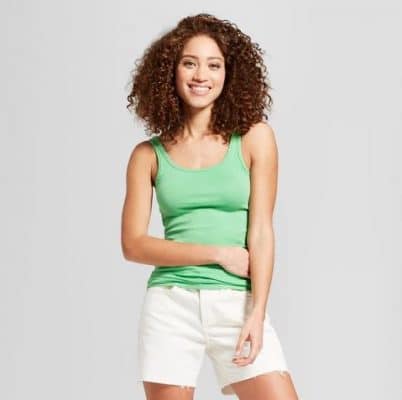 Women's Any Day Tank – A New Day™ – $4 (reg. $8)
Available in 13 colors and sizes XS – XXL
This Any Day Tank from A New Day™ is the perfect staple piece for your fashionable wardrobe. This tank top features a scoop neck with a long hem design that's perfect for layering or wearing with a bold statement necklace. Wear this tank top tucked into a skirt with heels for a fun night out, or pair it with an oversized cardigan and cropped jeans for a comfy and casual vibe.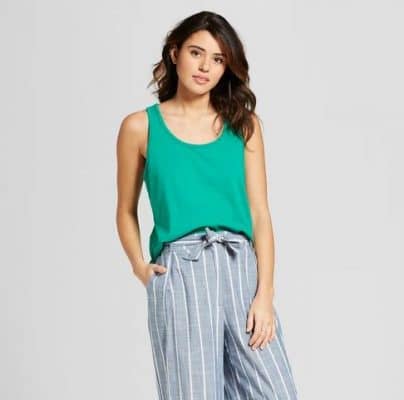 Women's Lafayette Knit Tank Top – Universal Thread™ – $4 (reg. $8)
Available in 7 colors and sizes XS – XXL
Create your favorite looks with the Lafayette Knit Tank Top from Universal Thread™. This scoop-neck tank is made with 100% cotton to keep you cool and comfortable no matter what your day brings. Pair with your favorite jeans, heels and a simple necklace for an easy night-out look, or layer under a denim jacket with a floral skirt and booties for sweet style.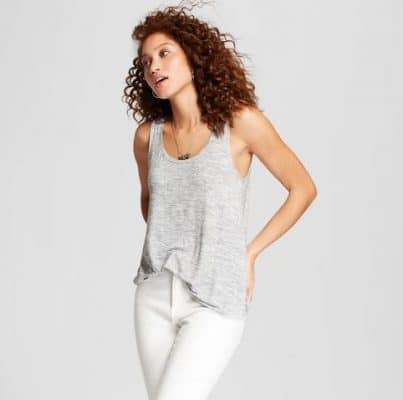 Women's Loose Tank – A New Day™ – $4 (reg. $8)
Available in 6 colors and sizes XS – XXL
When you add the Heathered Loose Tank from A New Day™ to your lineup of wardrobe basics, you'll be ready to take on any adventure that comes your way. This slouchy gray tank top gives you a comfortable, flattering fit every day, whether you tuck it into a high-rise skirt or you go casual in joggers.
Head to Target.com for more!