I am a TV junkie. Always have been, always will be. It started way back as a kid. I remember when our one family TV that was in our living room got stolen in a burlary. I was so upset that I cut a picture of Fonzie from Happy Days off the front of a TV Guide and taped it on the wall to have something to look at until we got a new TV – another big, clunky TV with a very small screen.
Boy have televisions changed since I was a kid! I remember when I got my first flat screen TV. It was 25″ and I thought I was watching my favorite shows and movies in style! That was only a few years ago and televisions have already come a long way since then! I was super excited to get a new, awesome TV to put in the family room of our new house. Let me tell you! Watching TV will never be the same with the VIZIO SmartCast 50″ Ultra HD HDR XLED Plus Display!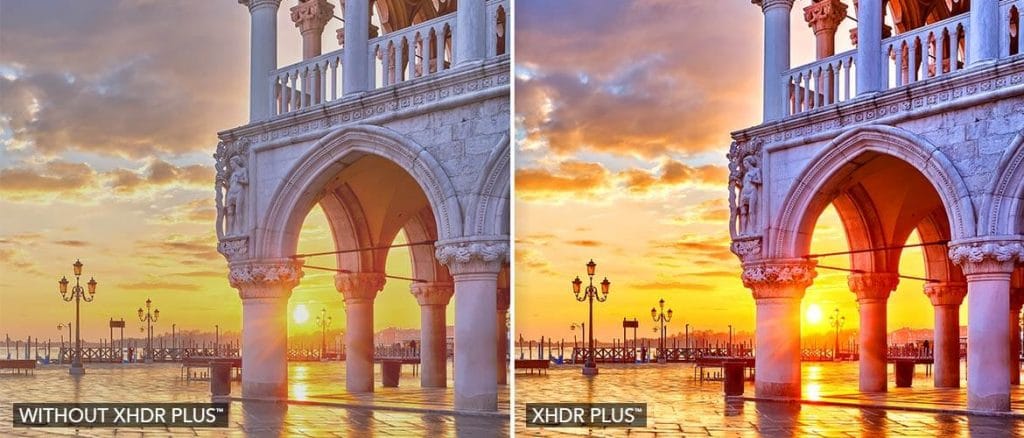 This TV is like the Rolls Royce of televisions! You get stunningly beautiful pictures, clarity and sound with the highest quality technology. You can even control and command what you watch via your smartphone! I love how easy it is to select YouTube videos on your phone and have them play on the Vizio. SO much better than watching on that little screen! With the XLED Plus local dimming backlight technology, you also get incredible brightness, color, contrast and the deepest blacks you have ever seen. With XHDR Plus you can see details that are often lost in the shadows and highlights of other televisions.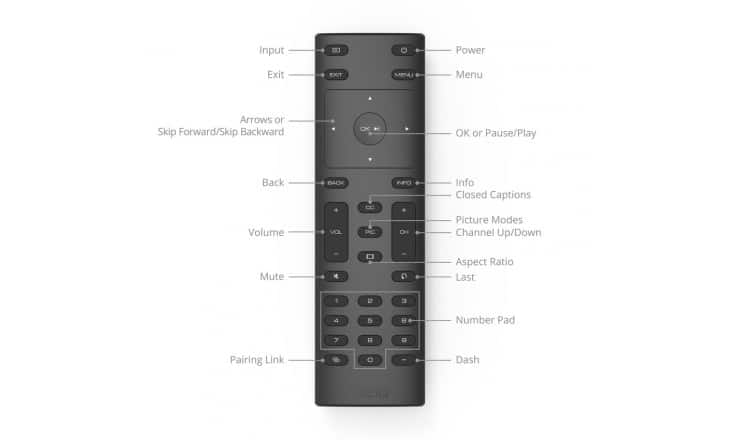 I think my favorite feature is the SmartCast TV. Using the included remote, it allows me to access top apps like Netflix more easily. Also with the remote, I can quickly set up and adjust settings on the display. I can browse and launch content directly from my TV. I can even find new shows and movies in 4K Ultra HD and Dolby Vision HDR. If you download VIZIO SmartCast Mobile app, you can use your phone as a remote. You can stream and control your display from any room in your home.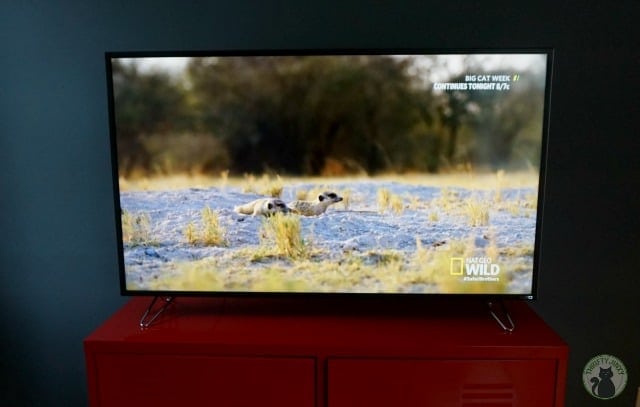 And while it's not a "tech" feature, I love the feet on this TV. The shiny chrome looks really awesome on top of our red metal locker TV stand. Our plan had been to eventually mount it on the wall, but now we are thinking it will probably stay  right where it is! Ok, back to the tech features….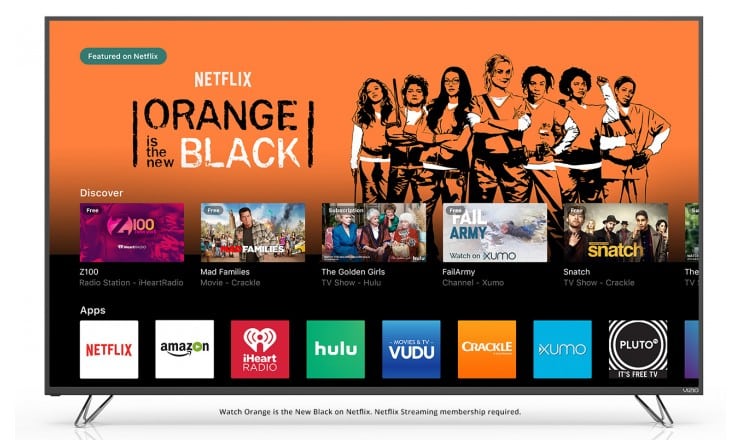 With Chromecast built-in, I can stream from thousands of apps. All I have to do is tap the Cast button in Chromecast. I can watch my favorite shows and movies on my VIZIO SmartCast 50″ Ultra HD HDR XLED Plus Display with the apps that are enabled on my phone.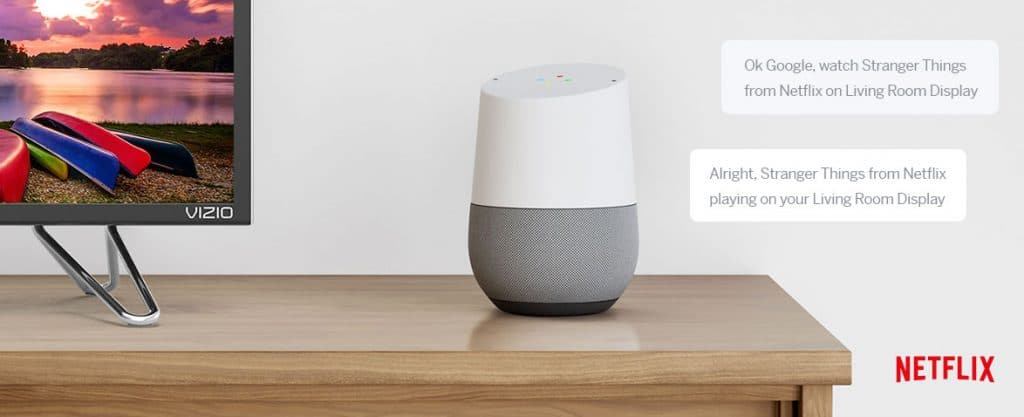 The 2017 VIZIO SmartCast M-Series Home Theater Display is the most colorful M-Series ever with an intuitive smart experience that allows you to command your entertainment like never before. And with the Google Assistant on devices like Google Home, I can use my voice to control my display! You can play, pause or turn up the volume all without lifting a finger. How cool is that? You can purchase the VIZIO SmartCast 50″ Ultra HD HDR XLED Plus Display from the Vizio website and get free shipping!
Which feature on the VIZIO SmartCast are you most interested in?