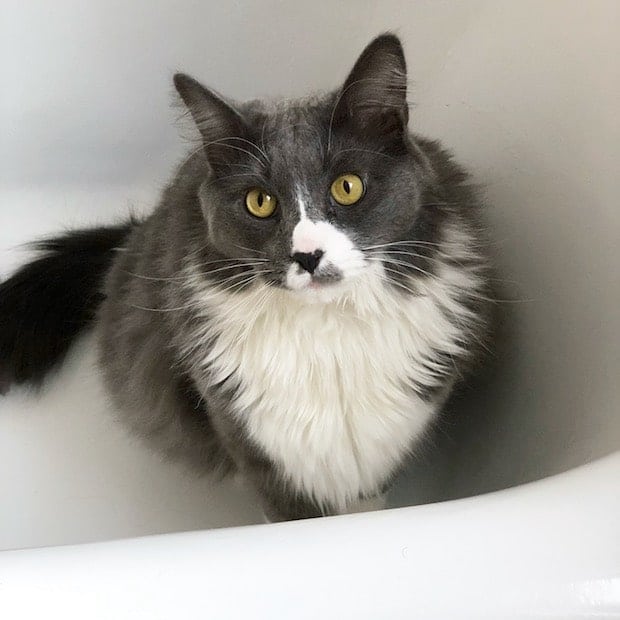 As cat lovers, we all know that the BEST kind of videos are CAT VIDEOS! Of course it's always fun to watch our own cats right in our own house, but the world of video opens up to soooo many other cute (and funny) kitties!
GOOD NEWS! Litter Genie®, the hassle-free compact cat litter disposal system, has created a super fun kitty mini-series, 'Real Cat Lives, Meow Moments." Get ready and watch the "stars" of the show as they play, interact and well…rile things up! 'Real Cat Lives' is available now at www.StopCatLitterSmell.com – tune in to see how all the kitty-drama unfolds!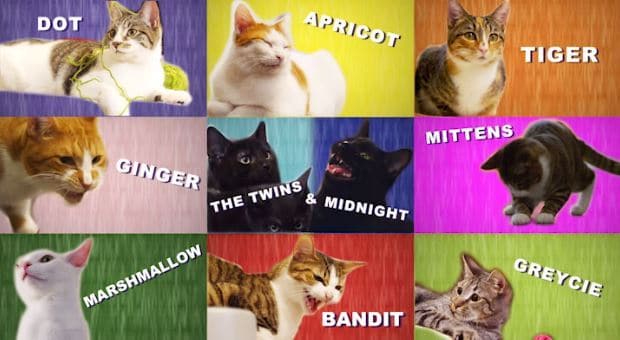 Ready to meet the cats of 'Real Cat Lives" ? The cast of 'cat-racters' includes:
Apricot: "Some might call me a lazy house cat, but I prefer spiritually unmotivated."
Dot: "In a house full of catty felines, you can never let your guard down."
Ginger: "If you touch my stuff, we will have a paw-blem."
Marshmallow: "I never asked for a life of fame, this constant filming stresses ME-OWt."
Midnight: "If you mess with my man or my kittens, you'll see real darkness."
Mittens: "I may not have all my marbles, but you gotta hand it to me, I'm cute."
Greycie: "I'm the cat all these felines want to dig their claws into."
The Twins: "We may look sweet and innocent but don't let our purr-sonas fool you."
Tiger: "You know what they say… an exercise a day keeps the vet away."
Bandit: "Mess with my treats and there will be a cat-astrophe."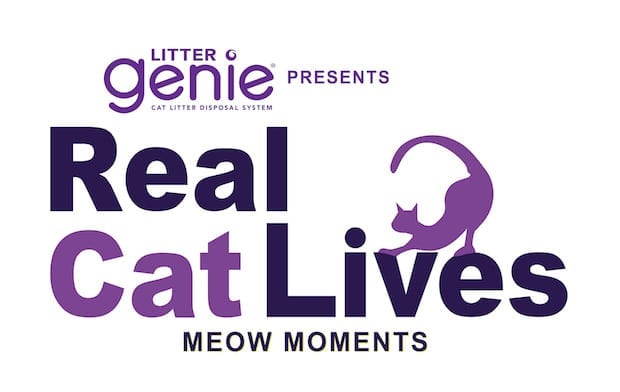 'Real Cat Lives' was filmed at Meow Parlour, New York City's first cat café. This fun location combines the chance to interact with adorable cats and find some delicious treats. Meow Parlour also works with their nonprofit division to find homes for these cats, averaging approximately 120 cat adoptions a year. While the writers of 'Real Cat Lives" might use a little creative license to tell the stories of these cats, Litter Genie® is thrilled that sharing their stories helps to shed light on this amazing place and help encourage adoption of needy cats.  For more information about the Meow Parlour and how you can help adopt, visit meowparlour.com.
While you're over at www.StopCatLitterSmell.com binge watching 'Real Cat Lives', be sure to download the $5 off coupon for any Litter Genie® Pail. You're real-life cats will appreciate it if you use your savings to treat them to something special!
About Litter Genie Cat Litter Disposal System: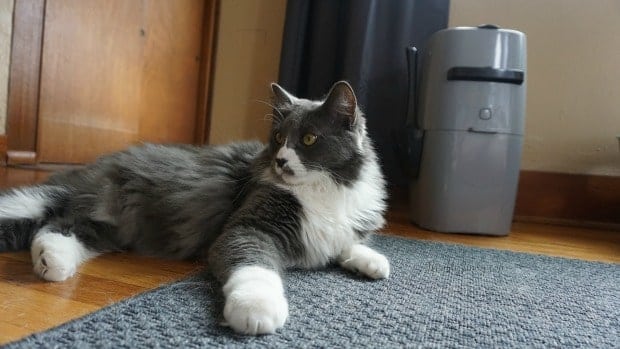 We are big fans of The Litter Genie! We started using it when we moved into our new house and it makes such a BIG difference! Our home always smells fresh, despite having three cats in the house!  It's so easy to use. Each time we scoop the litter box we just open the lid to put in the waste. We then slide what we like to call the "trap door" and the litter drops down and is locked away. Easy peasy.
The way it works is that the Litter Genie Pail® has a unique air-tight design and a seven-layer refill bag with odor barrier technology to lock away bad smells and germs. It is made to hold up to two weeks of cat litter (for one cat) to avoid constant trips to the trash. Even with our three cats we only need to empty it about once a week. I like being able to avoid those trips to the trash can!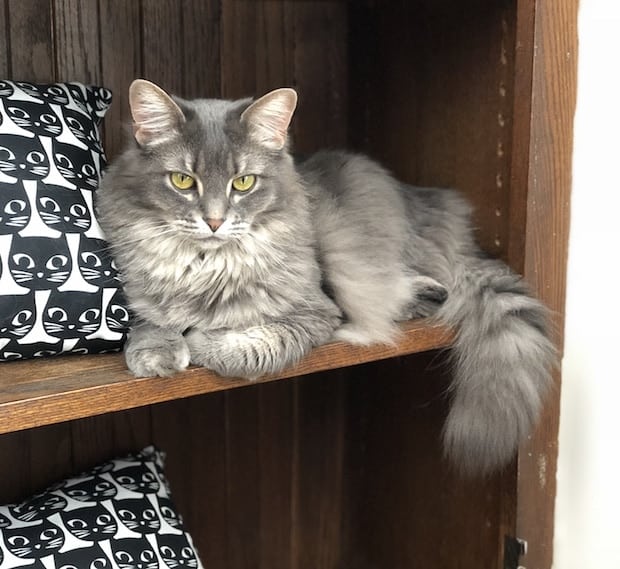 I admit that I originally thought we didn't need a Litter Genie and resisted getting one for a long time. I should never have delayed! Now that we use The Litter Genie we will never stop!
Be sure to head over to Litter Genie's www.StopCatLitterSmell.com to watch "Real Cat Lives" and to print your Litter Genie Coupon!