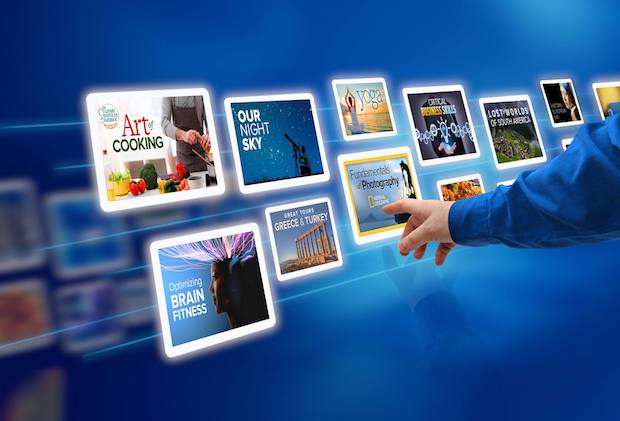 Are you looking to expand your knowledge? If you would love to learn about history of the ancient world, how to grow delicious vegetables or beautiful flowers, the ins and outs of gourmet cooking, or in-depth information about people and cultures – or almost any other topic, then check out The Great Courses Plus. This subscription video on demand service offers unlimited access to thousands of videos! They feature award-winning professors, experts from National Geographic, The Smithsonian, The Mayo clinic and more. You can learn about so many different areas from experts in that field and expand your knowledge. Say you want to learn about taking better photos, you can learn tips and tricks to make your photos look even better with a course from a photography professional. It is truly an amazing subscription service.
In a Hurry:? Then head over here and sign up for a Free 30-Day trial to The Great Courses Plus programs now!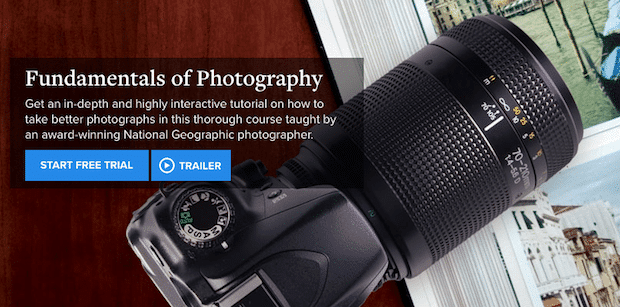 The Great Courses Plus Online Learning Courses
When you take advantage of joining The Great Courses Plus, you get instant access to a huge online library, where you can stream videos from your computer, phone, or tablet. They have thousands upon thousands of online learning courses for you to watch and learn. Whether you are interested in science, cooking, literature, history, becoming a better photographer…. the list goes on and on. Whatever you have a knack for or a yearning to learn about, they probably have some videos you would enjoy. I personally was very interested in the cooking and photography courses. Those are two activities I enjoy, and I would love to learn new skills to better myself. I love to take pictures of nature, so I am wanting to get better with my photo techniques, and I am so thankful for the videos I can watch!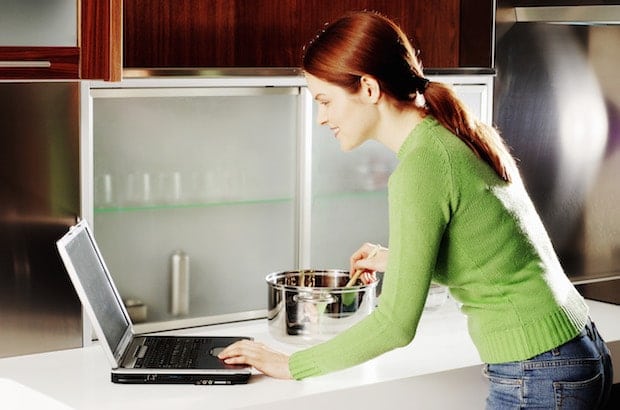 I love to cook but I will admit I am no chef. The first course I took was – The Everyday Gourmet: Making Great Meals in Less. In this video, the chef is making osso buco, which is braised veal shanks. By watching this video, I learned how to create a delicious meal and simple tips and tricks along the way to maximize my time.
One tip I loved, was to place wax paper or parchment paper on the cutting board when working with meat. This will save you from having to wash your cutting board with each step of cooking. Another really awesome tip was that you can create a magnificent meal like this and not spend all night in the kitchen. You can find meals that take a little prep, and you don't have to watch over it the whole time it cooks. I am eager to watch more of the videos and see what else I can learn along the way!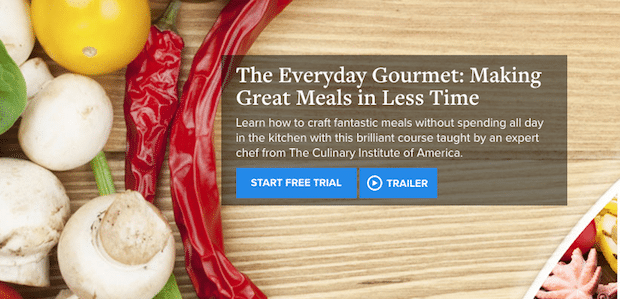 I have watched a few of the different courses and they are all easy to understand and very professional. The instructors do a great job of informing/teaching you along the way. The quality of the videos is exceptional and I love that you can hop from one video to another. Plus, you have the option of watching from your TV, tablet, laptop or phone – so convenient!
Another benefit is that you can watch as many videos at a time as you want. Say you are interested in the science courses as well as a few of the history courses. You can bounce back and forth between the videos, and have as many as you want lined up to watch. The service is unlimited, so you can watch as many as you would like, and like I said before, at your own pace.
FREE 1-Month Trial Offer for New Customers
If you enjoy learning and want to learn at your own pace, consider signing up at The Great Courses Plus! New subject lectures and professors are added each month, so you will always have new videos available and something new to learn! PLUS – right now they are giving new customers a 1-Month Free Trial, with plans starting as low as $14.99 a month!