Wahl is very busy this summer.  They are on the road with the Wahl Face the Day Tour traveling from city to city with their 30-foot mobile barbershop to show guys how to achieve facial hair that leaves them feeling like a million bucks.  At each stop, their team of Master Barbers, will be giving guys free trims, shaves and grooming advice -all in an effort to help them put forward their best face yet.  At each of these stops, they are also looking for the guys with the best facial hair – weather it be a mustache, beard, goatee, etc.  A champion will be named in each city and those 15 will go on to complete for the title of 2013 Wahl Man of the Year.  Several stops remain this year and you can check out the 2013 Wahl Face the Day Tour schedule here.  Even if the tour isn't stopping in your city, guys can sign up for the Online Man of the Year contest here.
Next week, the Wahl Face the Day Tour will be making a stop here at the Minnesota State Fair August 23-25.  In anticipation of their local stop, Wahl sent us the Lithium Ion Stainless Steel Trimmer to put to the test (plus one of you lucky readers will win one too!)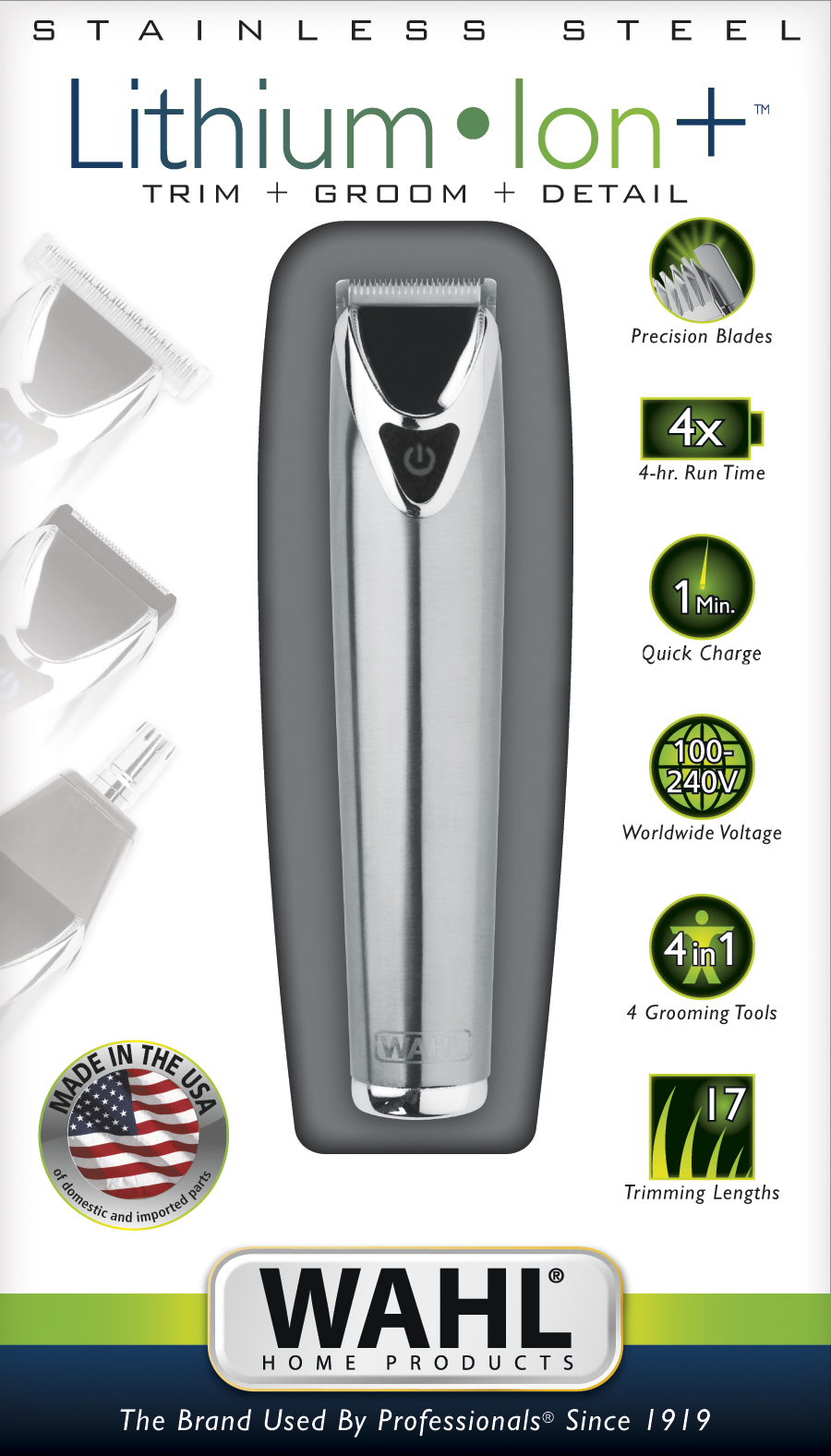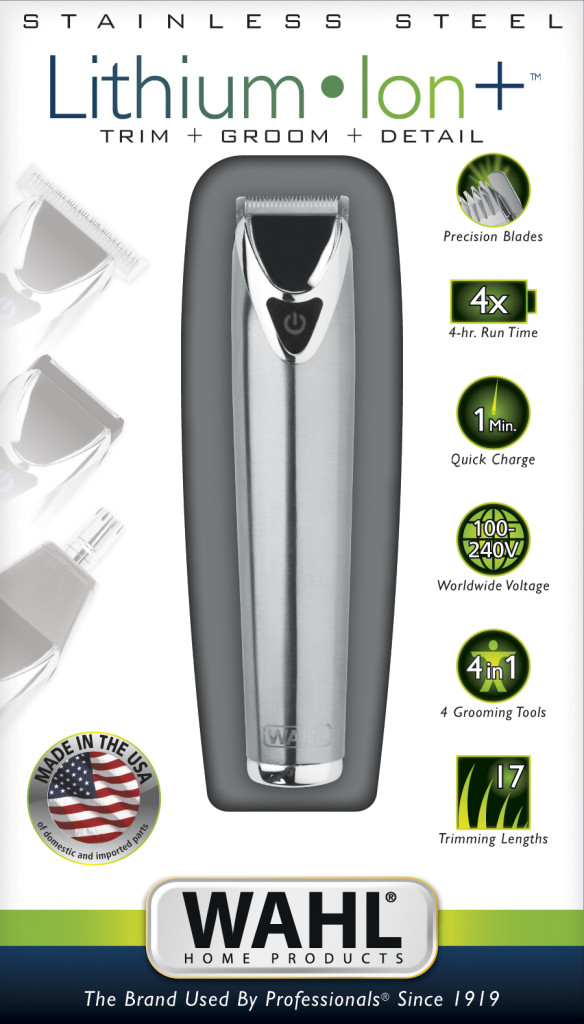 The official product lingo describes the tripper as:  Wrapped in sleek armor of stainless steel, the nearly indestructible Lithium Ion + Trimmer is groomed to impress. It offers twice the torque, up to four hours of run time, green smart charge plus interchangeable heads for detailing, shaving and haircutting. 
As soon as we took the trimmer out of the package, we thought that it looked really nice.  It's shiny and sleek looking and has a nice, hefty weight to it like a real tool.  It also came with a ton of attachments for al lkinds of trimming and shaving.  For hair trimming, there are 8 different length clipper guide combs.  It's also nice that it's rechargeable – no batteries to deal with.
But the real test was putting it to use.  Since Mario does his facial hair trimming himself and I wanted to get a chance to try the trimmer and see how it worked, I opted to clean up his haircut.  Since his hairstyle does require frequent trims, he doesn't go for a full-on haircut very often, but that means the back part of his hairline starts to look a bit scraggly as he approaches the next haircut due date.  I thought the results turned out great.  From the photos it doesn't look as good for one because I didn't brush the trimmed hair off his neck and also because I think I could have gotten a bit closer – – but no one except me looks at his neck that close up (at least no one better not!!) and from a few feet away it looks like he has a brand new haircut.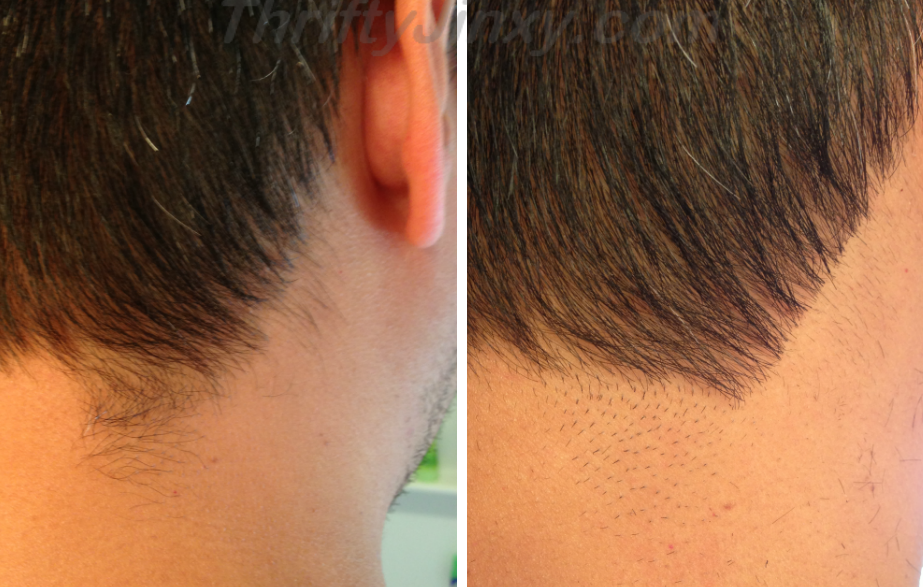 Reader Giveaway: One lucky Thrifty Jinxy reader will win their own Wahl Lithium Ion Stainless Steel Trimmer. To enter, just complete the entry form below by 11:59 pm ET on 9/2/13. Good luck!