There is so much besides Mount Rushmore to see in the Black Hills and Badlands of South Dakota. Here are some of our favorites!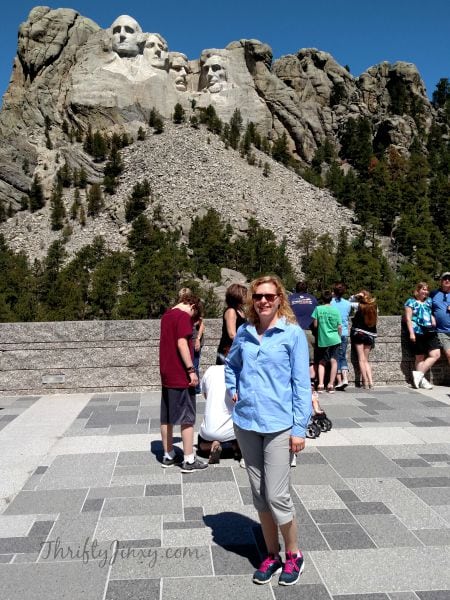 While Mount Rushmore is a site I think every US citizen (or anyone interested in the U.S.) should visit at least ONCE in their lifetime, there is lots more to see in the Black Hills and Badlands of South Dakota beyond this famed National Monument.
The Black Hills are not only beautiful, but they are filled with history and lots of fun things to do to make a family vacation you will remember forever!
Since I grew up in Minnesota and live there again now, I have taken many trips to the Black Hills over the years. Whether it was as a kid with my mom and dad, as a young adult with just my husband, or now as a whole family from my 9-year-old nephew to my senior aged mom, we all find lots we love to see and do in the Black Hills.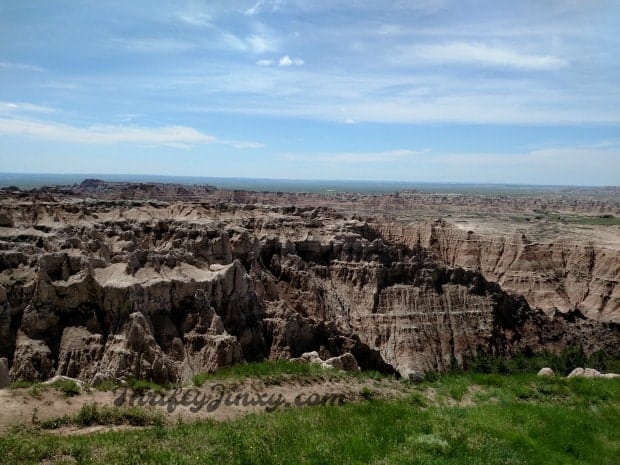 If you're into the beauty of nature and being outdoors, there are tons of options! You can take the leisurely route and cruise one of the many scenic drives.
My favorite is the Badlands Loop State Scenic Byway, one of the top drives in the nation. It passes through the most amazing buttes, cliffs and multi-colored spires of Badlands National Park.
This drive always reminds me of being on another planet because it isn't like anyplace else I have ever seen.
If you're looking for something more active, you can spend time hiking, rock-climbing, canoeing, biking, horseback riding – or basically any type of outdoor recreation you enjoy!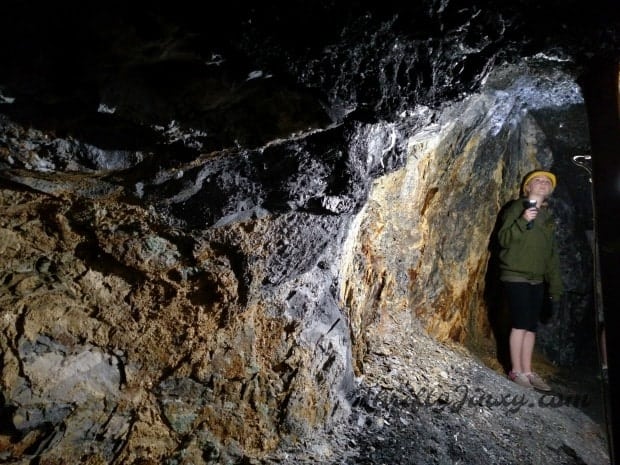 One of the sites we have often visited in the Black Hills is the town of Deadwood (which also happens to be a National Historic Landmark), the site of the last big frontier gold rush in North America during the 1879s.
You can visit the places legendary figures such as Wild Bill Hickok and Calamity Jane both lived and died.
On our last trip to Deadwood we visited Broken Boot Gold Mine where we toured the gold mine once operated by gold miners using only candlelight and we also had a chance to pan for gold ourselves! (Everyone leaves with a bit of gold.)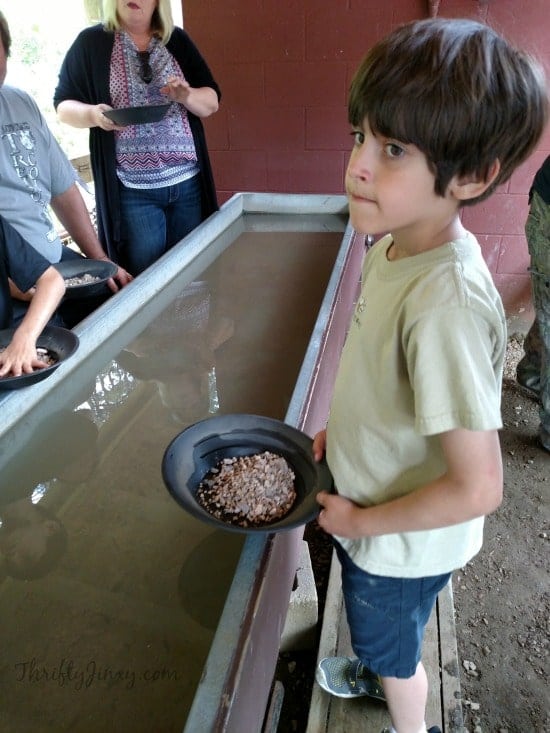 Another family favorite since I was a little girl is visiting the Dinosaur Park in Rapid City, South Dakota. The park is perched high on a hill and features towering, life-size Dinosaur replicas.
You can also take in a spectacular 100 mile view of the Black Hills. This free attraction is also listed in National Register of Historic Places.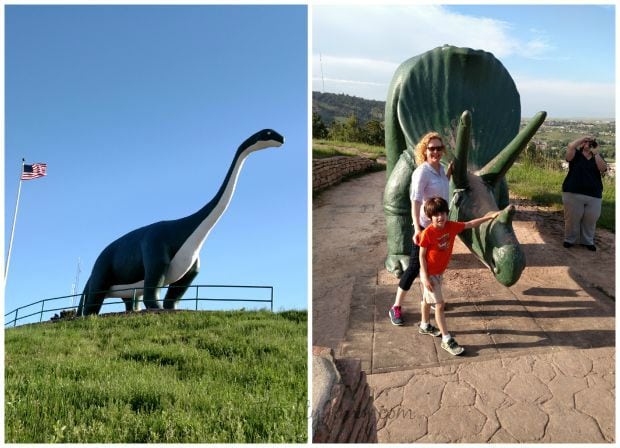 Whatever you decide to do or wherever you decide to visit in the Black Hills and Badlands of South Dakota you're sure to experience a vacation you'll remember for a lifetime!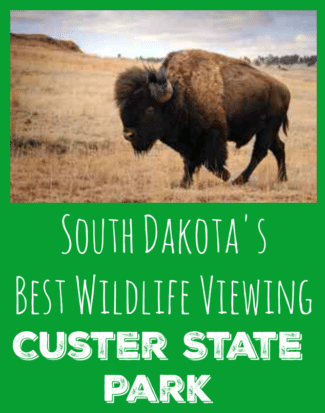 If you're visiting the Black Hills, be sure to also check out our post about South Dakota's Best Wildlife Viewing in Custer State Park!