Even if a gift is really good, it is a lot BETTER when it comes wrapped in pretty packaging. It's true that it's the thought that counts and giving a beautifully wrapped gift shows that you cared enough to take the extra strep to make the gift extra special. Vera Bradley fans can now wrap their gifts in some of their favorite patterns now that iconic fashion brand Vera Bradley has partnered with Pennsylvania publisher Fox Chapel Publishing on an exciting and gorgeous new gift wrapping paper collection!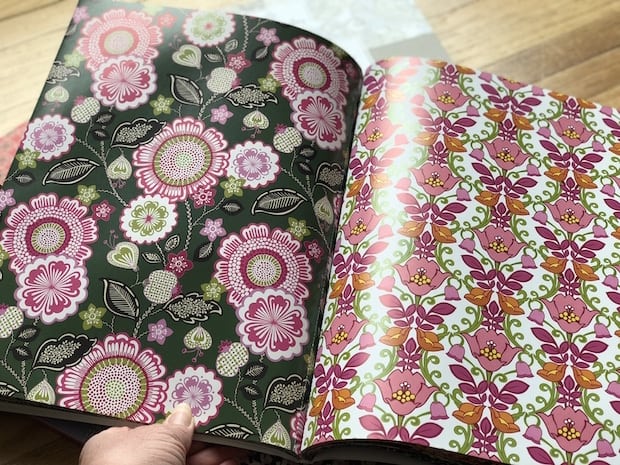 Just as Vera Bradley founders Barbara Bradley Baekgaard and Patricia R. Miller envisioned their elegant designs brightening up airports many years ago, the company has once again imagined their colorful patterns bringing beauty and joy to the pleasure of gift giving. Vera Bradley and Fox Chapel Publishing have launched five gift wrapping paper books, which include gift tags that you can customize and color in, to celebrate life's many milestones.
Vera Bradley Baby Bump Wrapping Paper

Vera Bradley Wedding Belles Wrapping Paper

Vera Bradley Birthday Bash Wrapping Paper

Vera Bradley Oh Happy Day Wrapping Paper

Vera Bradley Happy Holidays Wrapping Paper

The giftwrap series includes: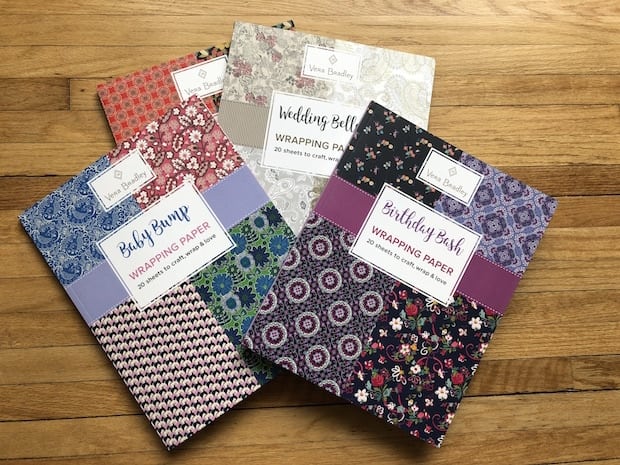 Each deluxe Vera Bradley wrapping paper kit book includes 20 18″ x 24″ sheets on luxe matte paper (folded and easily detached), each featuring a different pattern. Cut line grids are provided on the reverse of each sheet to make fitting your gift box a breeze. Each book also includes 20 ready-to-color gift tags, coordinated to the wrapping paper patterns, that are detachable and ready-to-color for you to personalize. A wrapping paper Swatch Guide includes the pattern names and release dates.
You can kick your wrapping up a notch with the Vera Bradley wrapping paper books or you can even turn them into a gift themselves as any Vera Bradley fan would love to receive these books so she can wrap her own gifts in her favorite Vera Bradley patterns.