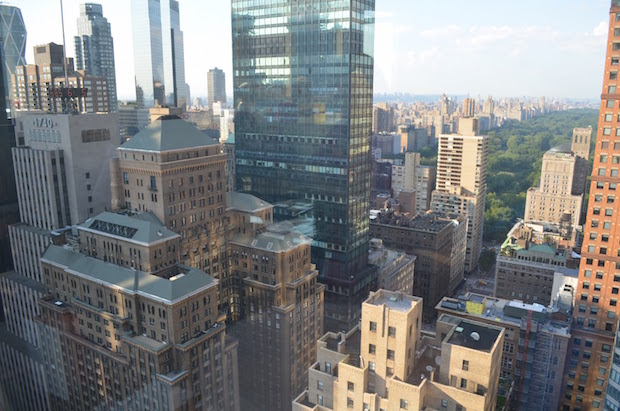 As most of you know, we were off to NYC last week for the BlogHer convention. While it's fantastic to get together with 5,000 other bloggers, one thing that is NOT fantastic is trying to get online to do a bit of work…or Tweet or use Facebook…with 5,000 other social media fanatics who are all fighting over bandwith.
I have yet to see a hotel WiFi system that is able to handle anywhere close to that many active people at once and even regular cell service (including 3G) just gets bogged down with  so many people trying to use it at once.  But for this conference I had a secret weapon.  I had my Motorola Xyboard armed with Verizon 4G LTE service.
Before I left I was a little concerned about whether or not my 4G would be as speedy as it has been elsewhere.  I thought it might be impacted both by being in NYC AND by the fact that since all these bloggers were tech savvy more would have upgraded to 4G and possibly taking away from MY service.  Well, I didn't have to worry.  The Verizon 4G was perfect.  I tried the hotel WiFi – SLOW!  So I switched to using the Xyboard's portable hotspot and used the 4G.  No more problems.
Our iPhones were also running verrrrry slowly trying to use Twitter and Facebook at the conference on 3G.  So, Mario had the bright idea of taking the Xyboard everywhere tucked in a backpack.  We just connected wirelessly to the 4G service with our iPhones and it was perfect!  Ha Ha!  I felt like we pulled off something really tricky.
The Verizon 4G will definitely be a permanent part of my technology travels from now on.
Disclosure: I am participating in the Verizon Wireless Midwest Savvy Savers program and have been provided with a wireless device and six months of service in exchange for my honest opinions about the product.