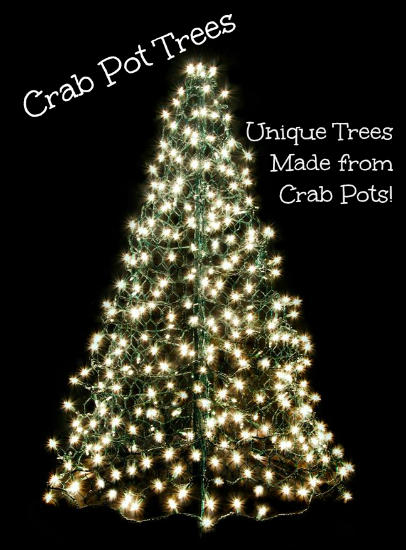 We're getting closer to Christmas and that means that it's almost time to decorate! While I still think it is a bit too early to decorate (I actually still have some Halloween decorations up!), it's not too early to start making plans and prepping your decor. I love decorations that are unique or have a story behind them. Crab Pot Trees definitely fall into the unique category!
Crab Pot Trees are handcrafted trees made from the actual material that crab pots are made of! They are handcrafted on the shores of North Carolina from leftover crab pot mesh. It's a great way to not only use up that leftover material, but also a way to keep the makers of crab pots employed during the winter off season. The mesh is coated with a green material to keep it from rusting in rough ocean waters. This green mesh woven through with LED lights makes a fun and unique Christmas tree! And since that material is made to hold up in the ocean, it will also hold up in harsh winter weather.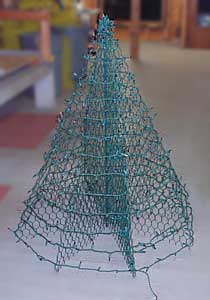 The trees are super easy to use because they are "pre-strung" with lights and fold flat for storage. Just unfold and secure the sides together with twist ties. Display your tree "as is" or decorate!
We have teamed up with USA Love List and four other great blogs to bring you a holiday giveaway. Enter below!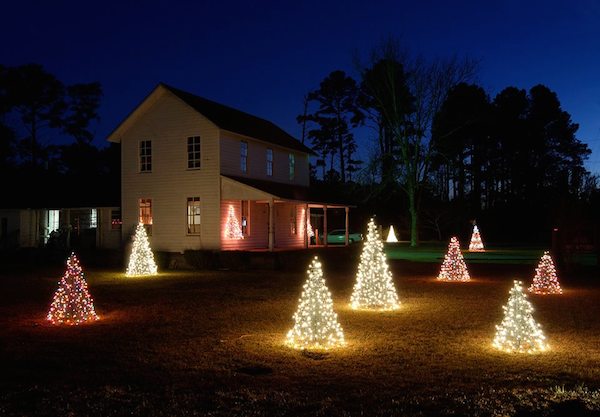 Reader Giveaway: Fisherman Creations Inc, is giving away one five foot multi-lights Crab Pot Tree, valued at $169! To enter, just complete the entry form below by 11:59pm ET on 11/20/14. Good luck!