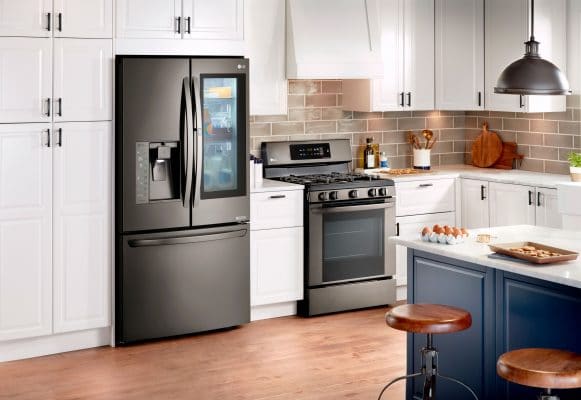 With all of the holiday fun coming up, not to mention all of the baking and cooking, your kitchen is sure to get a workout! I participate in a cookie exchange with some friends every year so there is a lot of baking that goes into that, plus if I decide to host Thanksgiving this year that will be another huge to-do to add to my list.
If you're in the same boat and are realizing you're in need of some new kitchen appliances, I recommend that you get your new kitchen appliances purchased and installed now to avoid the hassle of doing it later during the crazy busy time of the holidays.
Well, it's Best Buy to the rescue, as now through 10/25/17 you can save $100-$600 when you buy a select LG Appliance package at Best Buy!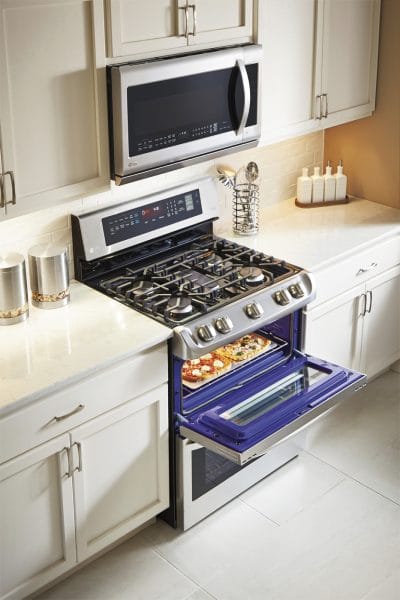 One product you'll want to look at is this fancy-schmancy LG Gas Self-Cleaning Freestanding Double Oven Range with ProBake Convection. Not only is it super pretty, it also has some pretty cool features that would definitely help my Christmas cookie baking efforts!
The ProBake Convection speeds cooking times for fast and flavorful meals, and since it also circulates air evenly throughout the lower oven, you won't need to worry about your cookies baking more on one side of the pan than the other (no fun when that happens, right?).
Plus, with two different ovens I could roast my turkey in one oven while prepping sides in the other, not to mention the 5 different cooktop burners to keep everything humming along smoothly. There's even a warming zone that lets you keep side dishes hot until the main course is ready.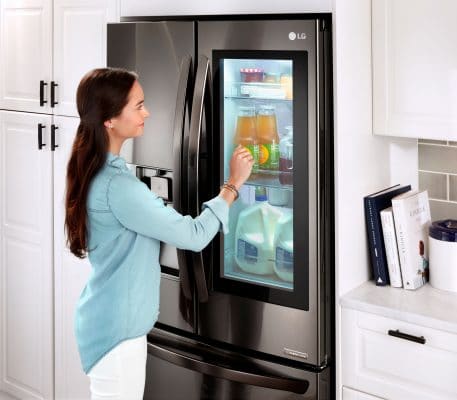 Another absolutely amazing product is this LG InstaView Door-in-Door French Door Counter-Depth Refrigerator. Seriously, the technology included in this one just blows me away!
You never have to worry again about letting cold air out of the fridge when you're on a mission to find a late-night snack…or telling your kids to CLOSE the door, for that matter. Just knock two times on the tinted glass panel and the interior of the "easy-access compartment" lights up. How totally cool is that? It's never been easier to raid the refrigerator!
This refrigerator also features a nifty ColdSaver Panel that helps extend the shelf life of your fresh produce and other refrigerated items by reducing cold air loss. Yes, it's important to think about cold air loss even when it's cold(er) outside!
As you prep your home for entertaining during the holidays, check out Best Buy's expert service to help you find the right LG appliances for you and your family's needs at a price that fits your budget.