If you're needing to pick up some last minute Easter basket gifts or maybe even a birthday present, head over to Amazon for this sale happening today.  Save up to 40% on select Infant and Preschool Toys, Mattel Games, Toys for Easter, and more – today only!  You can browse the full sale by clicking here.  A few of my favorite price drops are…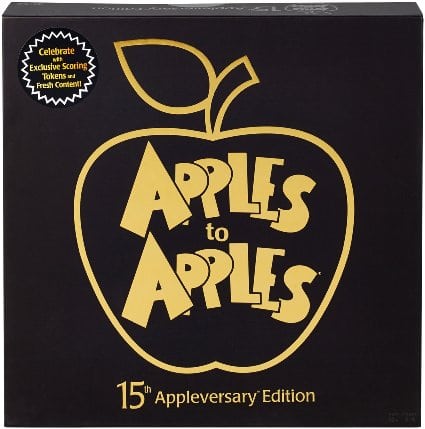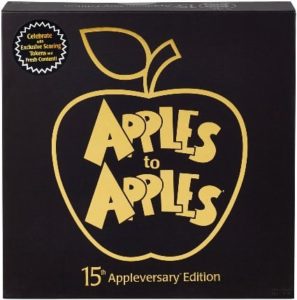 Apples to Apples 15th Appleversary Edition – $14.99 (Reg. $24.99 – Best Price!)
Appleversary Edition celebrates the 15th Anniversary of Apples to Apples

Fancy black and gold packaging with exclusive Appleversary scoring tokens

Same classic play fans of the game know and love with a new look

Play a Black Apple card from your hand that best matches the White Apple card from the judge

If the judge picks your card, you win!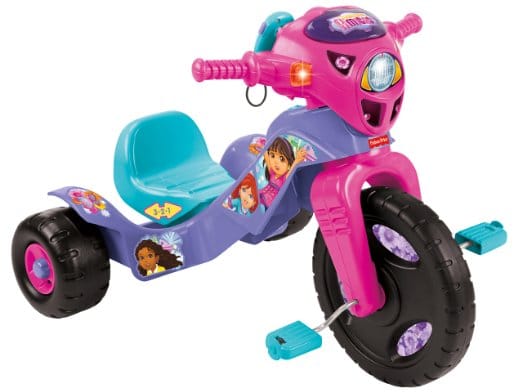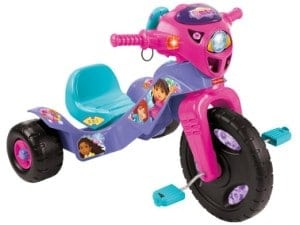 Fisher-Price Nickelodeon Dora and Friends Lights and Sounds Trike – $34.19 (Reg. $56.99 – Best Price!)
Fun Dora and Friends colors and graphics

3-position adjustable seat for growing kids

Dora phrases and pretend cell phone

Real flashing blinkers and exciting sound effects & music

Easy-grip handlebars and slip-resistant pedals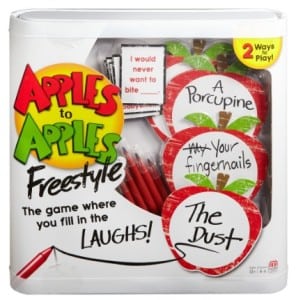 Apples to Apples Freestyle Card Game – $6.90 (Reg. $19.99 – Best Price!)
The sky's the limit in Apples to Apples Freestyle!

Classic Apples To Apples rules apply, but this version adds a twist by allowing players to make up their own hilarious answers

Every time a new fill-in-the-blank is turned over, players write their own answers on a slate

The first player to win 4 rounds wins the game!

Players have the chance to customize the game and be creative each and every round! 

Fisher-Price Grow-to-Pro Pogo – $29.99 (Reg. $49.99)
Sized just right for younger kids!

Sure-grip handles

Extra-wide foot pedals

Big, removable base for beginners

Traditional tip for "pros"

Extra big base helps beginners balance and gives them the confidence they need to stick with it

When kids are ready, the broad base can be removed to reveal a traditional pogo base, so they can pogo like a pro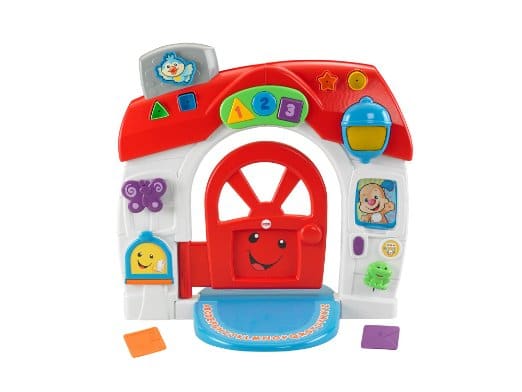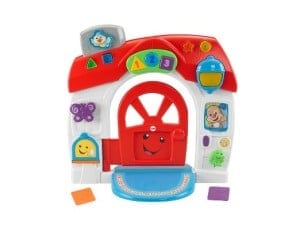 Fisher-Price Laugh & Learn Smart Stages Home Play Set – $53.99 (Reg. $89.99 – Best Price!)
75+ sing-along songs, tunes & phrases

Includes Smart Stages technology – learning content changes as baby grows

Three levels of play offer fresh songs, phrases & sounds that match your little one's age & stage

Enter baby's age for automatic Smart Stages level changes or manually change levels with the switch

Colorful lights dance along to songs & phrases