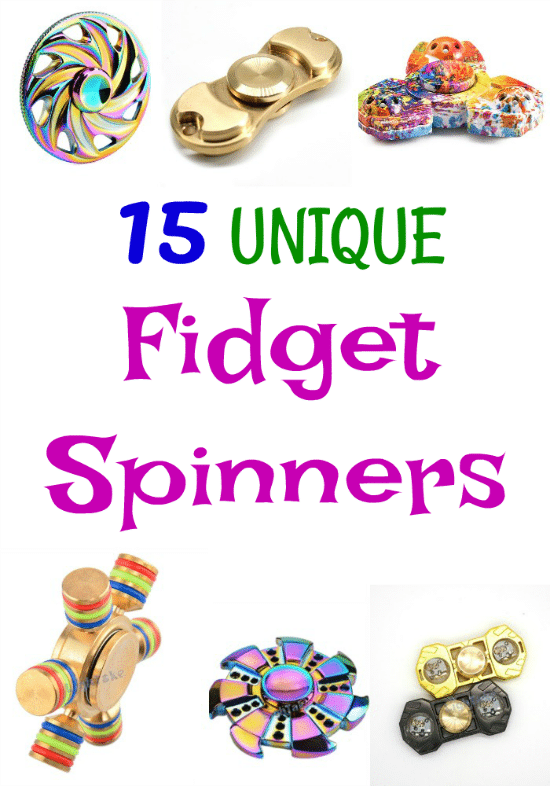 The fidget spinner has taken the world by storm! It has become one of the most talked about and popular toys you can buy right now. You can find all different designs and styles to choose from, to fit your needs and wants. These are so popular for adults and children, and work great at diverting your mind!
How does it work? You simply spin one round and round on your hand. You can hold it by the center or one of the spokes! Also the fidget spinners are great for fidgety hands, ADD & ADHD, anxiety, autistic, quitting bad habits and more. It makes for a great diversion. While a lot of fidget spinners all look alike and work alike, we have a fun collection of unique fidget spinners you can buy!

Unique Fidget Spinners
AMILIFE EDC Fidget Spinner High Speed Stainless Steel Bearing Gold – This high speed EDC spinner kind of looks like a gold and black tire to me! It offers a 2 minute spin time to keep you distracted and entertained!
Brass Hexagon Spinner– Made with non-toxic brass, this hexagon shaped spinner is great for optimal spin time! It offers colored rings and even fluorescent rings that will glow in the dark!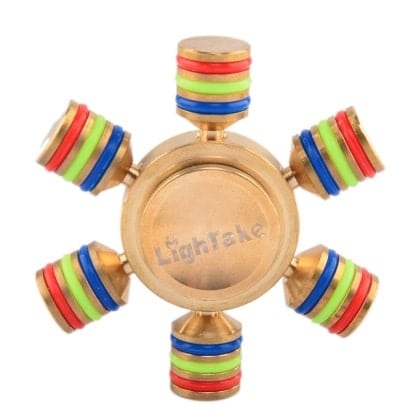 Fidget Spinner Fashion Design– This is a really unique design, it doesn't have the spokes like some of the other spinners. It has six balls inside little circles to push around, and of course spin!
High Speed Bearing Hexagon– This smooth spinner can last for up to five minutes! It is made from non-toxic stainless steel material! It is a really awesome design for a high speed spinner!
Tri-Spinner Fidget Toy Hand Spinner Camouflage – This one says camouflage but it looks more like a galaxy design to me!
Chillax Fidget Spinner– The bearings use the latest low friction technology, making it a nice smooth rotation with longevity. It guarantees a two minute spin time.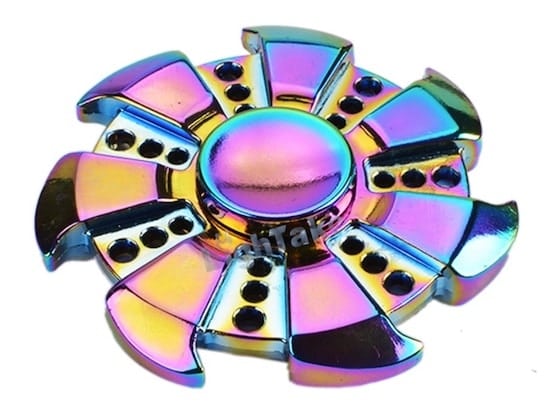 Rainbow Heptagonal Finger Spinner – This is a stunning rainbow color, that is in a heptagonal design! It is awesome for high speed rotating and smooth spinning.
Trefoil Triangle Finger Spinner High Speed– This spinner can last anywhere from 3-5 minutes. It is a triangle design and is stainless steal. It is the perfect size to carry discretely and have on hand when you need it.
ABS Fingertip Top Fidget LED Spinner– This spinner can spin for up to 6 minutes long! Has a built in LED, and use of bottom cell, which is included when you rotate. A really colorful light to give it a whole new added effect.
Zinc Alloy Spinning Top Finger Fidget Spinner– I love the look and design of this spinner, it is so unique and different. Can spin for around 4-5 minutes, and has a beautiful color to it!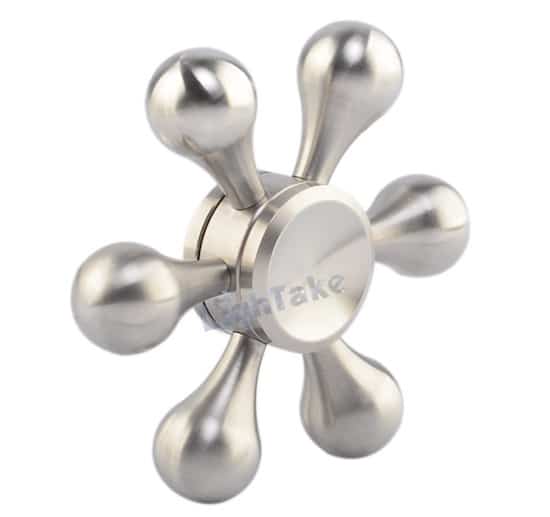 AMILIFE EDC Fidget Spinner High Speed – Has stainless steel bearings, can spin anywhere from 1-3 minutes long. A nice sleek design so it can fit in your pocket or purse easily.
Meishatong Anti-Spinner Splatter Paint Design– Hold spinner in one hand, and use the other hand to start spinning. It has a really fun splatter paint design, which looks awesome when it spinning at high speeds.
Tri-Spinner Fidget Toy Smooth Surface Finish– This is another rainbow design, that is gorgeous when it spins. The average spin time is around two and a half minutes long!
The Second Generation ABS Fingertip Top – You can get this fidget spinner in a variety of colors. It is a very popular one, and is nice and small so you can carry it with discretion. It has three spokes.
Spinner Fidget– This fidget spinner is ready to play with as soon as you take it out of the box. You don't have to replace any parts, in a chance it breaks. Nice and smooth with a sleek design. It has a 4 1/2 star rating!